When expecting a little bundle of joy, it's a whirlwind of new and exciting experiences and decisions. The good news is that we've got you covered! We've found nurseries in every color to help create the perfect nest for baby!
RED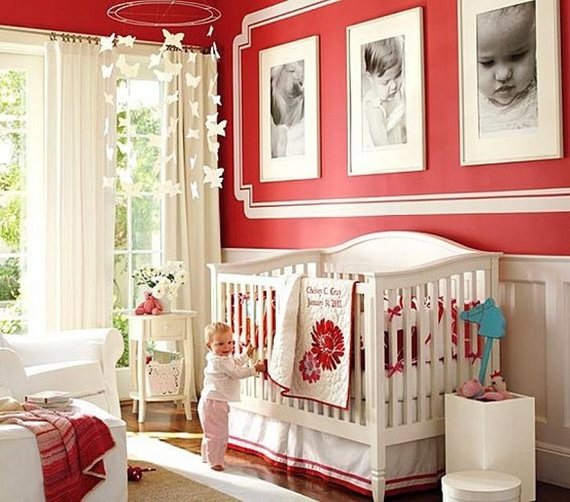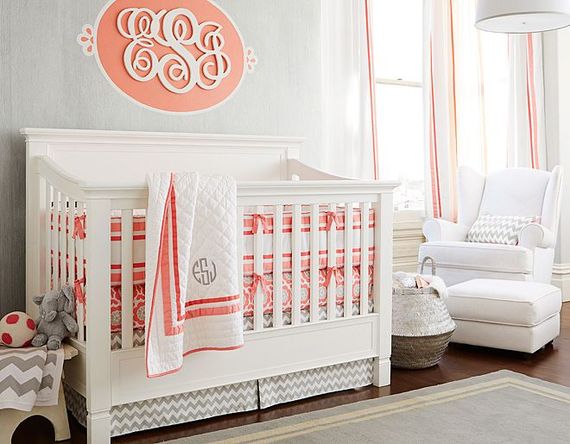 Why We Love It: Red is a bold color that can make any space seem thoughtful and warm. It is certainly a passionate, joyous, and sophisticated choice for a nursery!
ORANGE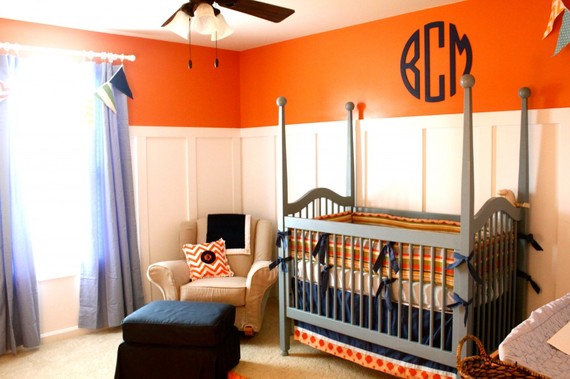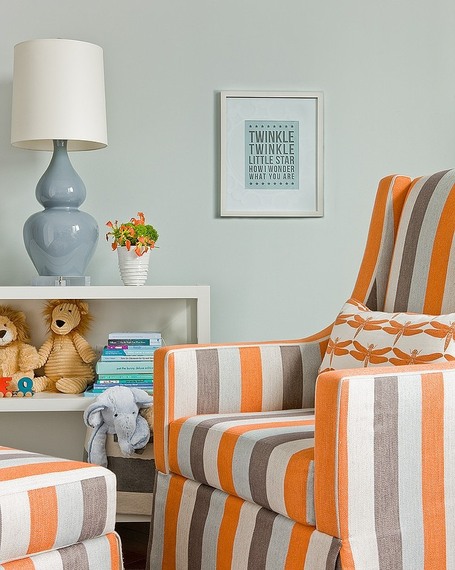 Why We Love It: Orange is far underutilized in nursery design. Go bold by painting the walls a bright orange or use it as an accent color. We love it paired with grays and light blues! Overall it's the perfect gender neutral color and will definitely add charming style to any space for baby!
YELLOW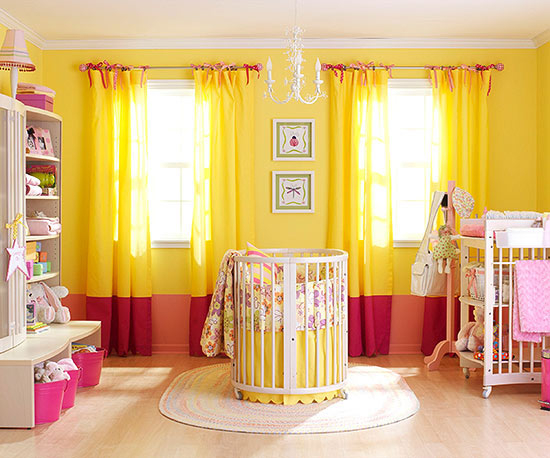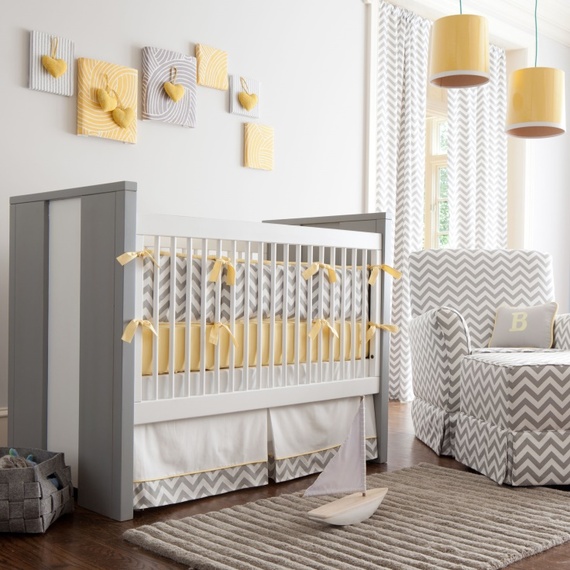 Why We Love It: Yellow is not always mellow...it can also bring a lot of pow to baby's room! The options above have both that yellow sunshine saturation wow feel or the milder "sliver of lemon" soothing embrace. Even if you select another color for your nursery you will find that yellow is a great choice for an accent color and perfect for your little boy or girl!
GREEN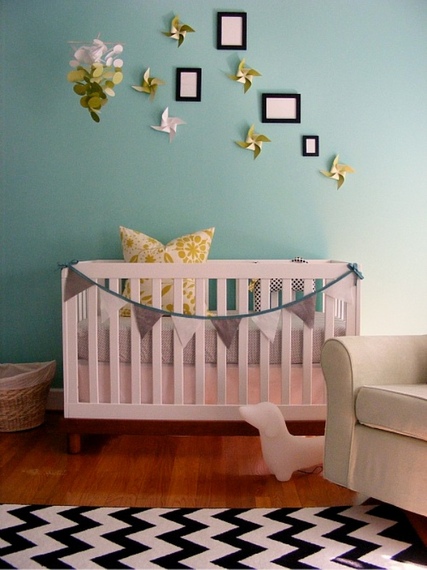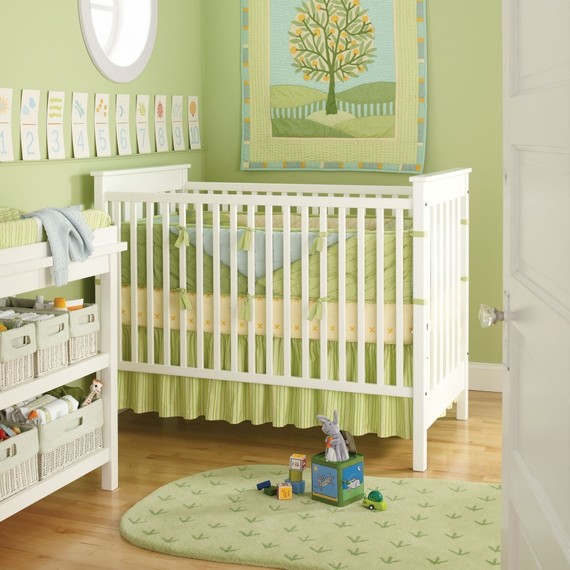 Why We Love It: We love these variations in green for baby's room. The first is minty, fresh and modern for a nursery. The second option is yummy as a sweet pea on a summer day! Green is also a perfect gender neutral option and can play well with others like our friend yellow...
BLUE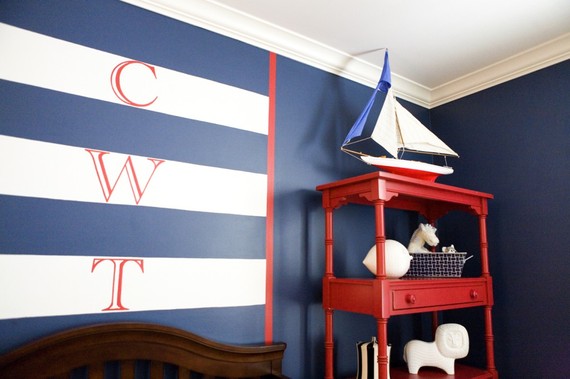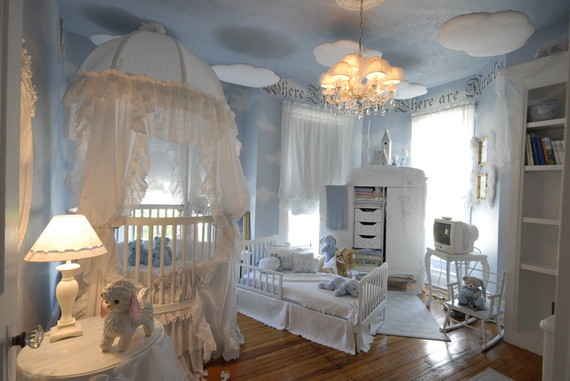 Why We Love It: Baby blue is a classic for boys but can also be lovely for little ladies too! The options above show a navy nautical room with red highlights which is a traditional and classic take on a boys room. Meanwhile, the softer baby blue can be used as the perfect backdrop for a sweet, "light as air" girls room.
PURPLE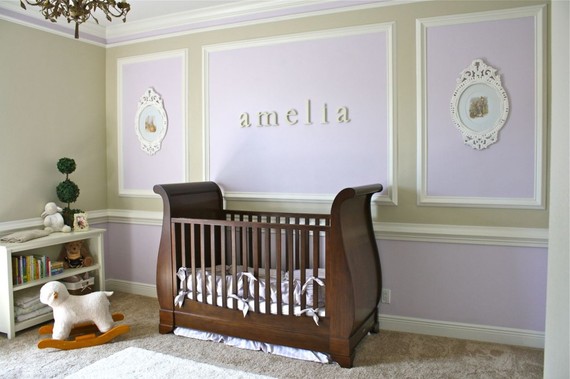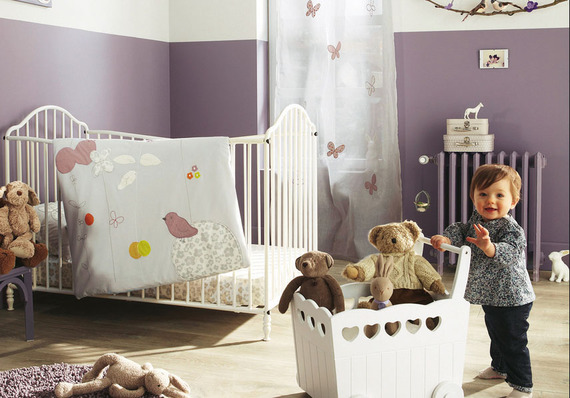 Why We Love It: We love light purples that go well with soft greens or darker lilacs for a more contemporary approach.. It's a sweet color that works beautifully with contrasting furnitures in all white. Soothing to the eye, this color is a great choice for baby.
PINK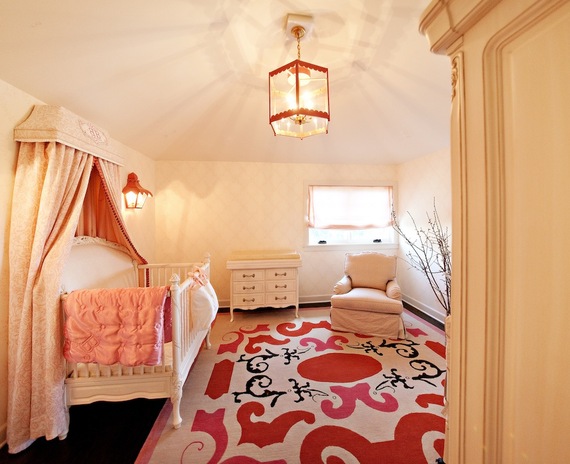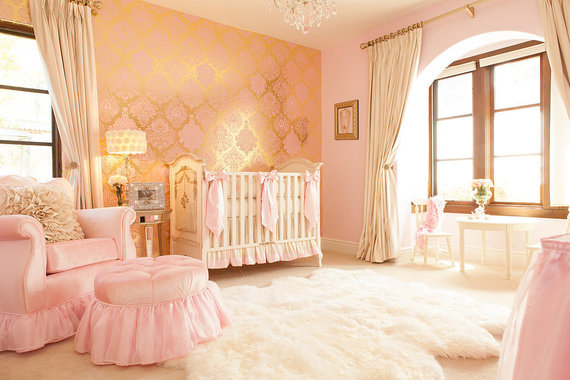 Why We Love It: Pink is a classic and doesn't look like it is going anywhere with these stunning styles. The first option is bolder in it's saturation and lends itself to a sophisticated look. The softer pink option is princess perfect with ruffles, gilded wallpaper gold finishes, cream tones and luxurious for your new arrival.
NEUTRAL GRAY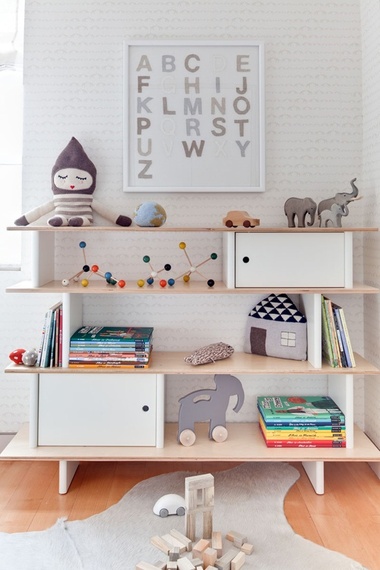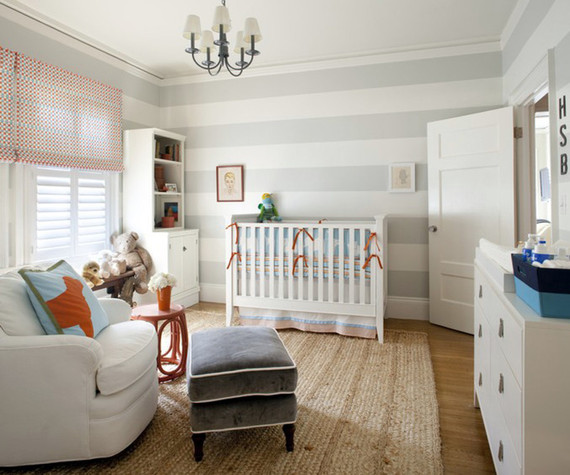 Why We Love It: Grey is a simple and soft option that can be very playful and fun. Paring grey tones with whites or natural woods is always a good choice. In the above images we see a sisal rug and comfy furniture which creates the perfect cozy space. Smaller pops of color will liven the room up without overwhelming the senses!
COLORFUL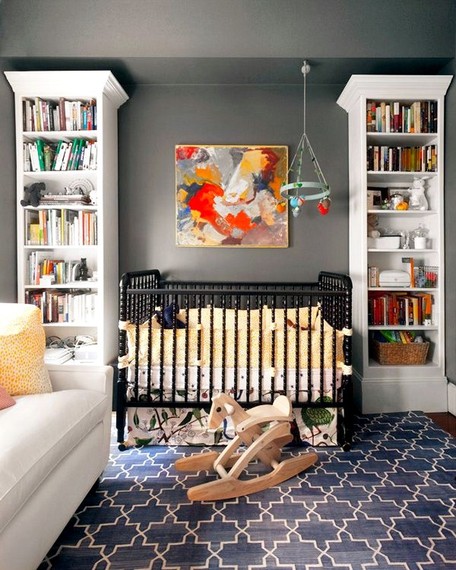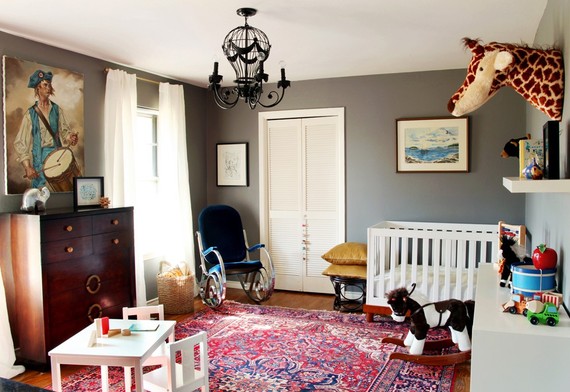 Why We Love It: Multi color options are also one of our favorites. It is fun to mix eclectic styles into a wonderfully rich room. Above shows us some modern furniture, unexpected art, white crib set, whimsical lighting, vintage rocking chair, tapestry rug and fun accents which make this room visually rich!
Whatever color you choose, we are sure that it will be perfect for your bundle of joy!
#GetYour DesignOn
xo,
Laurel & Wolf
Laurel & Wolf is the world's leading interior design marketplace. We provide online interior design services to residential and commercial spaces powered by our talented community of professional interior designers.
For a one time flat fee, you will receive multiple designs for your space with all the information you need to execute the design. All designs are fully customized to your space, budget, taste, and more!