The first comprehensive volume of work from the Nerdrum School, the Master and his Students has been published and debuted last week at the release party in Oslo. The 256 page volume is published by Orfeus Publishing and contains work by over 80 painters who have studied with Odd Nerdrum over his 50 plus year career. Nerdrum has been taking students since before many of us were born and this book is designed to highlight some of the best paintings produced from this emerging tribe of contemporary, classically oriented, figurative painters.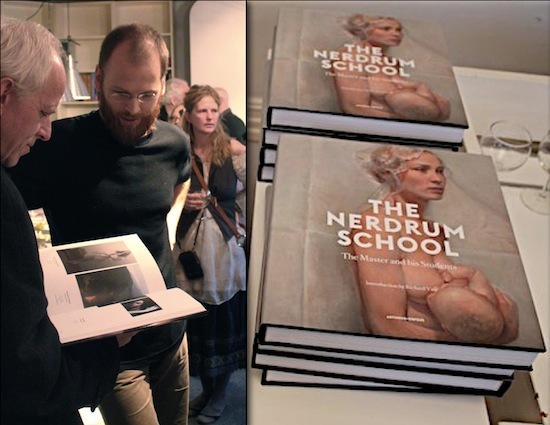 Book release party for The Nerdrum School at Orfeus Publishing in Oslo
cover painting by Helene Knoop
Turid Spildo, director at the Nerdrum Academy, proposed the idea of a book consisting of the best work from the many pupils that have passed through Odd's studio and she has worked diligently on the realization of this project for several years.
Richard Vine, who served as managing editor of Art in America from 1998-2008 has written a new essay for the opening of the book. He has contributed previously to Nerdrum's book Odd Nerdrum, Paintings, Sketches and Drawings, published in 2001, with an essay titled "Odd Nerdrum: Painter Provacature" from which I quote:
Nerdrum has been extremely articulate in his opposition to the avante-garde creed and, to his mind, the over intellectualized work it fosters. First, he alledged , modern artists (particularly those of the sort endorsed by cultural establishment) have abandoned the great humanistic themes of Western art in order to indulge in an all-pervasive irony. Second, they have forsaken not only the hard-won techniques of figurative realism but, the very notion of quality standards per se. His "progressive" contemporaries lack both moral character and formal skill.
The late art critic Arthur C. Danto, famous for his 1964 declaration that art is dead and for coining the term artworld, excluded traditional ideas of aesthetics from contemporary art because there was no place for them. Nerdrum created a place for them and he and his school make classical aesthetic notions paramount.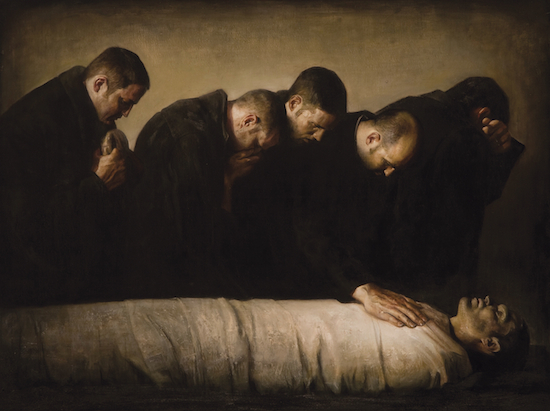 Dead is Dead by Luke Hillestad
Vine reiterates Nerdrums realization that the most poorly executed paintings often won the prizes and that the Salon des Refusés has, in effect become the new global academy.
We can see this is true. We have seen new classically oriented figurative schools opening and the refused classical figurative painters of our time gather in groups on the internet and social media. Now we are aware of not only the persistence and re-emergence of representational painting as a whole, but that there are different approaches to it, different ideas of how it should be done. Everyone claims to be influenced by the old masters but here we have a group of students who have studied alongside a living master. This school offers a way of doing it like no other.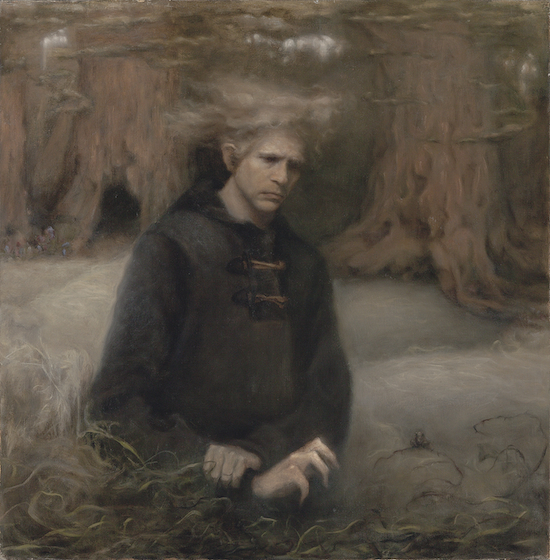 Self Portrait as Posessed by Caleb Knodell
The Nerdrum School is made up of painters who are bound together by their desire to create masterpieces and their similar experiences with the lopsidedness of the artworld. It is a tribe of men and women who strive to make the most of their skill as painters in a time when quick and easy prevail. What this school has achieved has not come easy. I have had the privilege of working with many of these painters and can assure you, the dedication, the sheer amount of hours this group spends painting would probably strike you as unbelievable. This book has been hard won. In a world where the tribe is in danger of vanishing, this tribe is rising from the dust.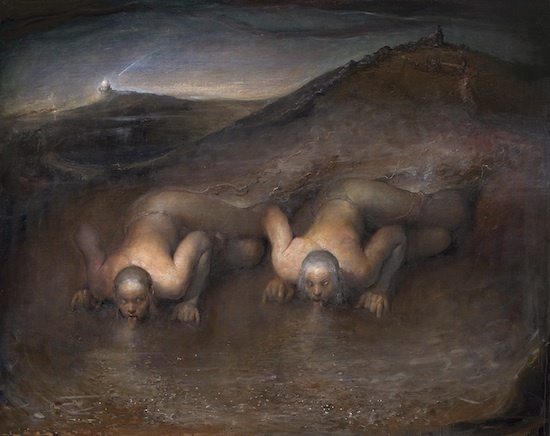 Dust Lickers by Odd Nerdrum
Jan-Ove Tuv is certainly one of the most intelligent and articulate of Nerdrum's students with regards to Nerdrum's reactionary philosophy. Together with Nerdrum Tuv co-authored the book "On Kitsch" in 2000 and he and has written many more essays and articles. His contribution to the new book includes the excellent essay "If It Walks Like a Duck" and which addresses the criticism that Nerdrum has received over the years.
With regards to Odd Nerdrum's first solo show in 1967, Tuv writes, "The abundance of reviews with adjectives such as slippery skin painting, theater and sentimental feeling, undeniably strengthens the theory that Maillol was reincarnated as a provincial art critic. True or not, the dust was wiped off several similar adjectives. Indeed, to a large extent these first reviews constitute the seeds of the plants that were to grow the next five decades. The solo show was stamped a phenomenon because it could not be evaluated according to commonly accepted aesthetic criteria."
Those of you who truly wish to understand what is going on here will want to read this remarkable essay in its entirety. There are more contributors as well which include Per Lundgren, Richard T. Scott, David Molesky and Joacim Ericsson. Plus, there are 500 illustrations in this beautiful book.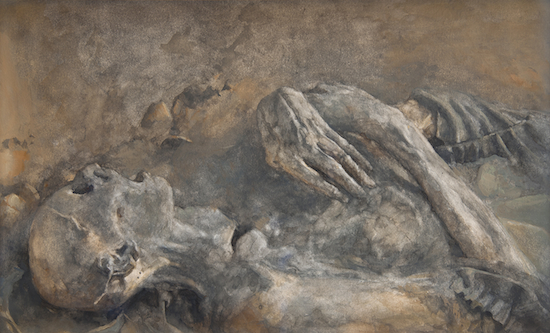 Dead Woman by Jan-Ove Tuv
The Nerdrum Academy is a reprieve from the harsh realities of the artworld, while still fully aware that the wolf is at the gate. It is a place where the smell, color and myth of linseed oil replace the tv and the shadows across the face replace the clock. A flock, huddled together, enjoying the setting sun. The smell of the sea.
What you have here is a collection of work by talented, and determined individuals who persist in refining their skill and who, through their efforts, have carved out a place for themselves in today's contemporary classical revival. Nerdrum has provided these students with an environment that nurtures talent. He has provided them with what is now called the Nerdrum School. This is not a classroom, it is not a classical atelier with classes and cast drawings as such, it is more a way of life. It is not taught so much as it is recognized and acted upon. The magnificent images you will find in this book have been hard-won.
Candyhouse II by Guillermo Lorca Gafcia
In a world of dying tribes, the Nerdrum School, the master and his students hangs on to ancient beliefs. Belief in one's own skill, knowledge and natural ability. A belief in sincere humanistic qualities. The Nerdrum School remains true to their desire to render their story in paint. No easy feat. This book, for the first time, let's you see this schools unified potential.
This is only the beginning of what this group of painters is set to accomplish. Clearly.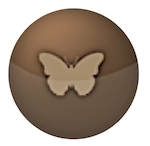 Here are some links with more information about the book and where to buy it. The book is in English, unfortunately though the only sites I have found to order it are in Norwegian. We will update this information below in the comments as sites to order the book in English become known.
The Nerdrum School
256 pages
500 illustrations
Language: English
ISBN: 978-91-87543-04-3
Orpheus Publishing
http://orfeuspublishing.com/en/kunst/nerdrum-school/