Imagine the rush when I found myself sipping gunpowder in a primo tea room, surrounded by a coven of captivating women: a circle of eccentric personality and form, a ferocity of intelligence, baddassery and love. There was a doctor and professor of geriatrics, two psychiatrists, a writer/translator, two therapists and me, taking mental notes. The longer we rocked that room, the more I felt my own power rise.
Power, my people, is meant to be shared. Would you like to feel yours? I have been stockpiling sister bloggers for a while and am ready to start gifting. It's an embarrassment of riches, so grab a cup, click the links, and open your soul to these witchy women of the interwebs...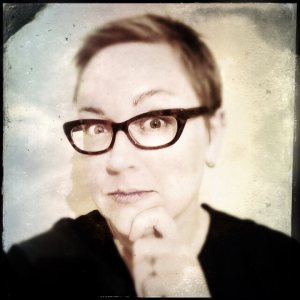 Photo credit: Elan Morgan
Writer, designer and speaker Elan Morgan of Schmutzie.com wants you to get involved and feel part of the greater whole. She stumps more for gratitude, grace and genuine community than anyone I know, and her vision is styling, emo-political and always kind. Read: Thoughts about Growing Old and Dying Alone and maybe Starting Up an Oldsters Commune.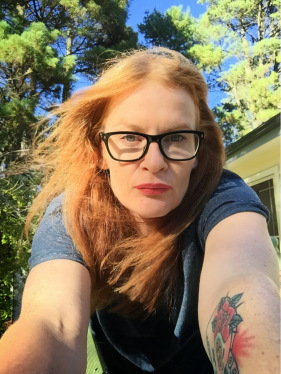 Photo credit: Eden Riley
In Edenland, the visionary Eden Riley hurtles herself into the brutality of heartbreak and death, as she saves her own life and redeems ours with her super-powers of truth and righteous love. Eden's blazing heart is a novel I'd like to write. Read: Oh So Quiet.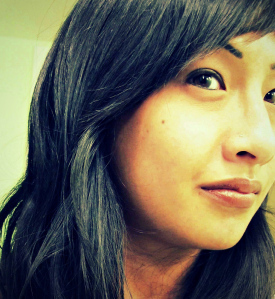 Photo credit: Cheri Lucas Rowlands
Writer and crack story wrangler Cheri Lucas Rowlands turned me on to tiny houses on her impeccable self-titled blog. I'd heard of the movement before, but she drew me into her search for home so skillfully, I fell for their pristine, green dream charm. Read: One Landscape Does Not Fit All.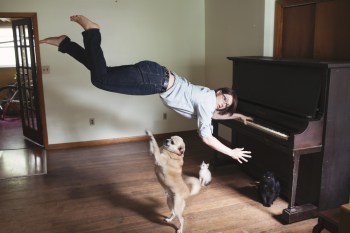 Photo credit: Carrie Hilgert
Bang on the zeitgeist of the self-reveal; artist, writer, photographer Carrie Hilgert bares all in her work. When she shows us her belly, she exposes more about our toxic self-image than Corporate America cares to know, and campaigns like the warrior she is, for radical self-respect and love. Read: This is My Belly.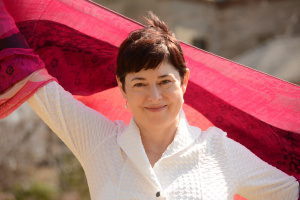 Photo credit: Catherine Hamrick
With her no-nonsense ode to her tiny, fierce Grandma Hattie of the American South -- writer, journalist, editor Catherine Hamrick of Random Storyteller, rang the bell of my nostalgia for a life I never lived, and gently kissed my heart. Read: Good Night, Mama Hattie.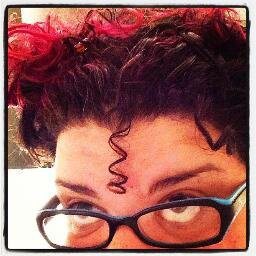 Photo credit: Michelle Weber
Michelle W. of King of States tells us she is a writer, editor, napper and dog snorgler and I trust that sums her up in a nut, because she's brainy, insightful, and never ever ever ever minces words. Here she zeroes in on why the internet we love and hate is real life. Read: The Internet: IT'S MADE OF PEOPLE.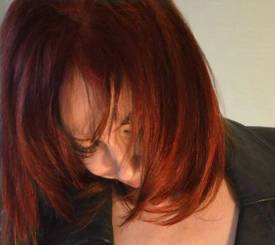 Photo credit: Samara
When she isn't breeding love, Samara kicks the sh*t out of anything that stands in her way. On her blog A Buick in the Land of Lexus, this sexed-up, whip-smart writer takes a moment to pound the system of American education and leaves it bloodied, gagging on the floor. Read: We Don't Need No Thought Control.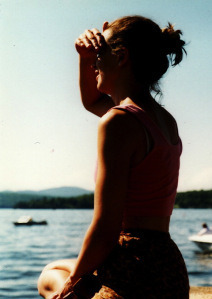 Film editor, photographer, artist, writer Katalina of Follow Your Nose -- finds her muse in the natural world, and brings us with her wherever she goes. Her trandscendent post Intricate Worlds is both a meditation and a trip. In other words, bliss.
*
I would be tickled pink if you would visit these bloggers and tell us of any amazing blogs we need to know in the comment section below. Share the wealth and spread the word!
All blogger portraits respectfully borrowed with permission from their blogs.
*
GOOD NEWS FLASH: Comic royal Amy Schumer is finally getting her due. She and her crack team of collaborators are on a dead-serious roll. The work goes beyond vitriol and has something really helpful to say, because Amy knows we need all the help we can get. I hope she finds time to eat and sleep; I'd like to bow down for a good, long time.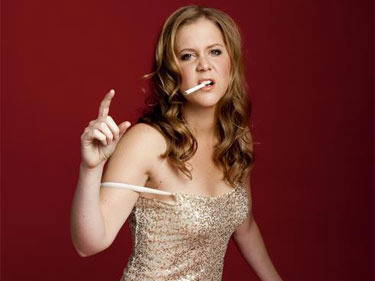 Long live the queen.
Read Amy's speech on self-worth right now, right here.
For more Brenda, visit her blog Burns the Fire and follow her on Facebook and Twitter.