The world normally watches the Davos World Economic Forum with significant interest, but I get the feeling that this week the event is facing lackluster performance. I even know of some of my banker friends who are regular participants in the Forum that have chosen not to attend this year.
Do you get the feeling that real leadership and concrete direction is missing from these global forums? The recent failure of 'Hopenhagen' to make any real headway on global climate change is an example of the ineffectiveness that we are coming to expect from these global talk fests. Given that Davos is an Economic Forum, we would rightly expect that global leaders should be tackling the issues of restructuring the global financial system. The focus will likely be on the role of regulators, the flow of capital, interconnectedness of global capital markets and trade, and the way banks should work responsibly to free up capital and encourage liquidity.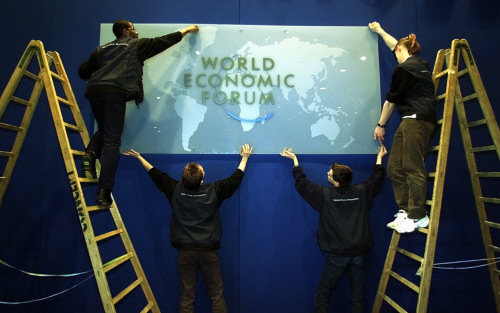 Figure 1 - DAVOS, 25JAN10 - Last preparations on the podium of the World Economic Forum Annual Meeting 2010 in the congress center of Davos/Switzerland. Credit: World Economic Forum Annual Meeting 2010
Looking through the World Economic Forum Programme for this week there are some incredible speakers and topics. James Cameron will be there to talk about directing Avatar. Reid Hoffman (Linkedin), Evan Williams (Twitter) and Owen Van Natta (MySpace) will be there to discuss the growing influence of social networks. Tim Brown (IDEO) and Gary Hamel (Author, MLab) will be there to discuss management innovation. Brian Moynihan, CEO of Bank of America, and others will be there to discuss redesigning capital markets. Bill and Melinda Gates will be there to discuss their foundation, and Melinda Gates will be discussing education for girls and how it effects economics in the developing world. This is just a small snapshot of the amazing depth to the forum, but something is missing.
The issue of customer advocacy and how input from customers is integrated into the strategy of an organization is completely absent from the forum. While management innovation, risk mitigation and big picture regulation and reform are being discussed, the voice of the customer is likely not to be heard this year at Davos. Why is that significant?
When it comes to the financial crisis perhaps the most significant voices namely, the consumers who have been affected by the global financial crisis with job losses, foreclosures or mortgage repossessions and general economic challenges, are silent due to their absence. Interestingly while seeking to 'fix the system' the forum doesn't actually appear to have any mechanism or sessions dedicated to these issues which need to be the primary outcome of the financial crisis. In addition, we don't see any pressure on the banks to focus on social responsibility programs that would enable them put more back into the global community where it is needed.
Real bank reform is not just about regulation. It's about ethical governance. It's about fair compensation that reflects an understanding of the mood of shareholders, customers and the general public. It's about giving back to the community not just when banks are under the PR microscope. But most of all banks need to remember they are service organizations here to serve the needs of their customers.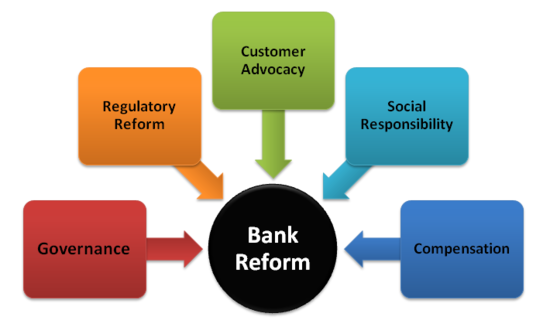 Figure 2 - Banking reform is about much more than reforming capital markets and toughening up regulatory language
While I agree that the core capital markets system is broken, new thinking is required on how to ensure that the changes protect customers and not just reduce institutional risk and government exposure. There is no apparent discussion on innovation and compensation for financial institutions so that the massive profits that have been yielded, despite the financial crisis, can be injected back into the system in a more constructive way than through the bonus checks of bank senior executives.
We should be seeing sessions that tie the financial system to economic improvement through corporate social responsibility and better initiatives for the disadvantaged, and sessions that motivate global financial brands to do more to support microfinance and give the unbanked more accessibility to finance in the developing world. These are all problems of which there are reasonably simple solutions if there is the will.