As a Angeleno who grew up moving between countries like Cameroon and Pakistan, my vacations typically consist of trips to places that are a bit out-there for many people; places that often illicit blank stares and a "Why would you go there and is it safe?" question. But after spending a childhood running around on dirt roads, hiding behind couches, as bullets ricocheted off walls during coup attempts, and watching apartheid fall first hand, these places are my comfort zone.
The most recent of these trips was to South Sudan to experience the country's independence in July 2011. After four flights, three days of traveling and a night of swilling Tuskers in the Nairobi airport, my fiancé and I landed in Juba, the capital of Southern Sudan. The dusty city was buzzing with global press outlets, NBA all-stars, heads of states and diplomats galore, all having come to celebrate the birth of the new nation. Throughout all the excitement, one of the stories that struck me most was that of 400 medical students at The University of Juba College of Medicine who were living in tents and struggling to feed themselves, yet determined to become the country's first generation of doctors.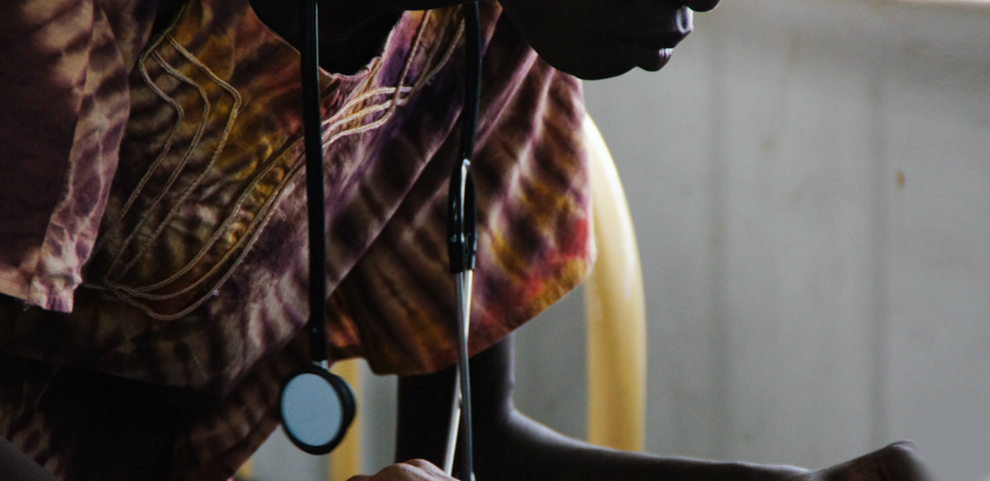 We first heard the students' story from Karen Day, a rambunctious writer and filmmaker who spends her time shuttling between Idaho, Afghanistan and South Sudan. Over a couple White Bull Lagers, South Sudan's first locally produced beer, we were able to chat with a few of the students and folks from the non-profit Ujenzi Trust, who have been instrumental in building a program to help provide instruction, training and infrastructure for the medical school in Juba. As I learned more, the enormous obstacles the students face was apparent to me, but so too was their strength and incredible dedication.
As the world's newest nation, South Sudan has less than 50 licensed doctors, in a country the size of France, and one of the highest maternal mortality rates in the world. As the only medical school in Southern Sudan, The University of Juba College of Medicine has only one permanent faculty member, has limited access to educational materials and, until recently, had only one classroom. However, the school's students are so dedicated they have been known to teach themselves bio-chemistry with sticks in the dirt. These students, who are enthusiastic and committed to purpose, come from all over South Sudan, a country that has been ravaged by 30 years of civil war and bitter ethnic tensions. Their stories range from watching family members die from sickness and war, to being forced into becoming child soldiers.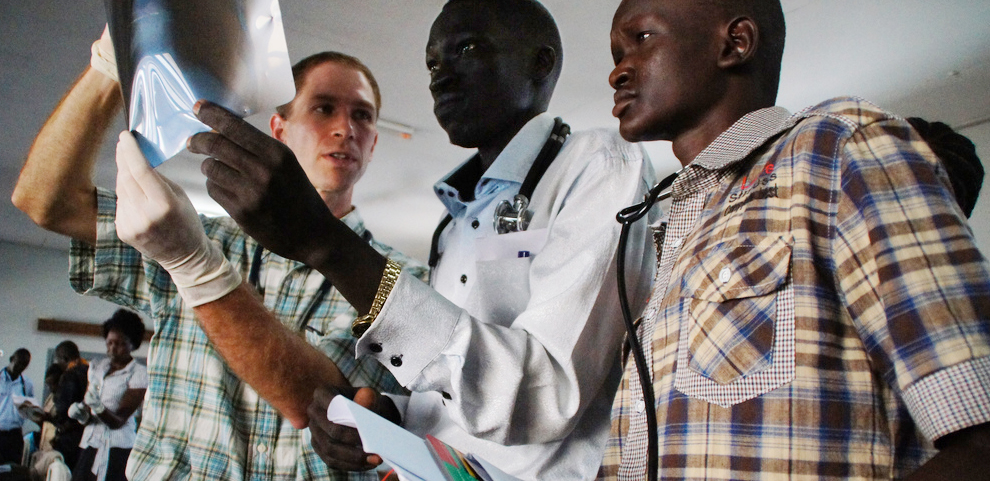 Knowing how important dedicated individuals like these students are to the future of Southern Sudan, when I returned to Los Angeles I created I Heart Juba Mds to utilize my skills as a graphic designer, to spread their story and raise some funds for them and Ujenzi Trust. As a beer lover, and knowing all too well the popularity of the obligatory "beer shirts" while traveling, I choose to raise a glass to the students by selling White Bull Lager shirts, as well as a custom design for the students.
In a previously Muslim nation, with few paved roads and little infrastructure, White Bull Lager was no small feat to produce. Brewed by Southern Sudan Beverages Limited, one of few industries in the new country and partly owned by drinks giant SAB Miller, the beer is brewed by two second-hand breweries that had to be trucked 1,800 miles in the rainy season on arguable the worst roads in Africa. The brewery then had to build its own water filtration system and consequently has some of the cleanest water in the country, which they supply to surrounding local communities and NGO compounds. They are also tackling the current, and expensive, necessity of importing hops and barley by working with local farmers to build back up the agricultural industry in Southern Sudan, which was decimated by the war.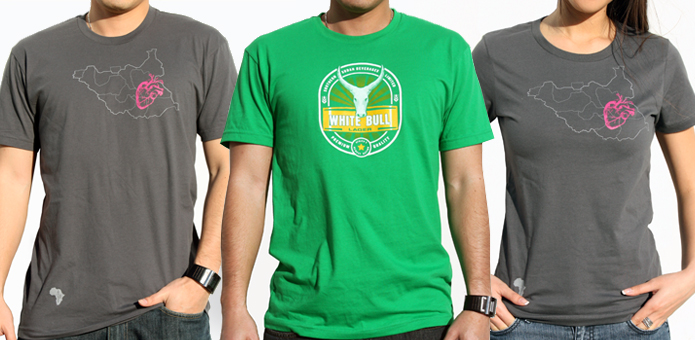 While some may not equate beer and beer shirts with medical students, most would agree these students deserve a hardy cheers.
To learn more about the project, in which 100 percent of proceeds go to help the students, please visit I Heart Juba Mds.