One day twenty years ago, Darren Burrows performed his final scene as Ed Chigliak and sauntered off the set of Northern Exposure for the last time. One hundred and ten episodes complete. There were no bon voyages, no shattered bottles of champagne, no tears, no goodbye party. No last-minute sprint to the costume shop to retrieve Ed's preferred black leather jacket.
It was just another quiet workday.
To this day Northern Exposure retains a stoutly cultish fan base. It never attracted legions of fans, but the ones it hooked for six seasons stayed devout. It was edgier, zanier and anything but a waxy wonderland of familiar. Its premise simple: a young Jewish doctor from New York is required to practice in an ultra-remote town of hermits to repay a scholarship from the state of Alaska.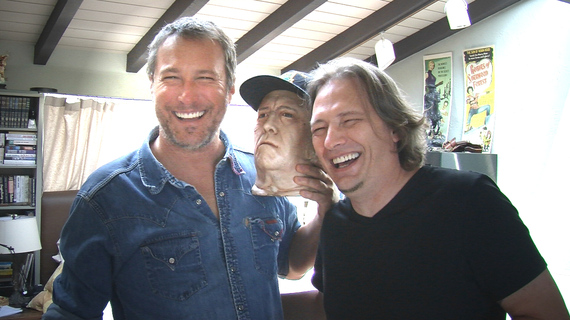 Photo: John Corbett (left) and Darren Burrows (right). All surviving cast members of Northern Exposure participated in Burrows' new book "Northern Exposed."
From the ex-con disc jockey who served as a walking, talking literary reference (Chris Stevens played by John Corbett), to Burrows' half-Native aspiring filmmaker Ed Chigliak, the characters were sweet, sour, and clever. It ended abruptly, with fans still wondering what happened - and why.
"Northern Exposure wasn't a place, it was a state of mind," said Darren Burrows, 48, who explains away the mystery and loss in his new book, "Northern Exposed," which was crowdfunded on Indiegogo.
"The book is totally and completely for fans of the show. The fans raised the money. I tried to explain why after six seasons what caused the show to run into the ground and the sequence of the events that forced the network to cancel it."
Burrows said that he steered away from traditional publishing because the book belonged to the fans - not an editor or marketing firm; it was their habit and beloved companion. They made it, they supported it, and they are the ones who deserved the unvarnished account.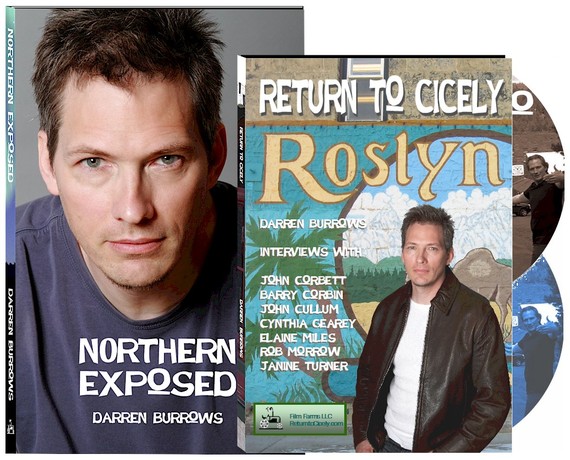 "I felt that a traditional publisher wouldn't understand the nature of Northern Exposure," said Burrows.
"I wanted it to be your book. I didn't want to do anything to affect fans negatively. But I still wanted to tell the truth. I know that fans don't want to hear nothing negative about their beloved Northern Exposure. Remember that it all came from a place of caring."
Toward the end, morale on the set sagged. Characters' personality traits changed from episode to episode and some of the show's original innocence and intelligence seemed to be lost in a morass of chaos and unevenness. Some fans felt as if the final episodes shouldn't have made it past dress rehearsal.
"While this view is strictly my own, I believe there was a general feeling or consensus that our labor of love - toward the end - to a certain degree, was hard on us. By the end, the cast and only about half of crew were the only things left from the very beginning. Not the producers, not the writers or the creators. They weren't there."
Ed Chigliak's interest in Woody Allen and Martin Scorsese was overtaken by a new interest in medicine and healing. The next Orson Welles drifted into the mystic realm of shamanism.
"Ed was half-Native, half-white, and I guess the shaman seemed like the obvious choice. In the beginning, everything about Northern Exposure was the opposite of what it appeared to be. Natives have already been defined as shamans. It's a bit overdone.
"There is not a lot of flexibility as an actor on television. There is a leap of faith you don't have with films or plays or special guest star roles. You sign on for one thing, you sign on for what is unwritten and what's unknowable. Sometimes it is not the part you agreed to play. If you watch the first eight episodes of Northern Exposure and then you watch the end, it is completely different, perhaps too much evolved."
Behind the scenes, television programs are experiments in communal living. Burrows spent six years in Roslyn, Washington preparing, shooting, waiting and rehearsing. Six years of friendships and unconventional bonding. Six years of quietly growing up.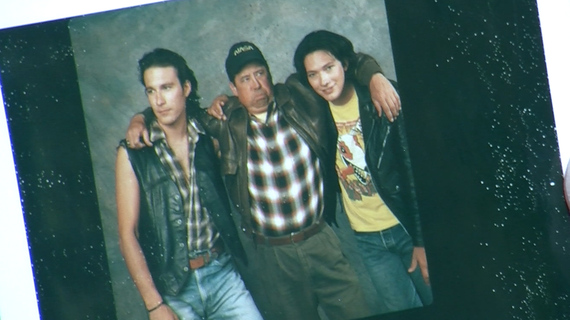 "We were so much involved with the show for five, six years of our lives," said Burrows. "In the end, we wrapped it up, put it in a box, and moved on to the next chapter of our lives. To take the box down and remember the treasures, it is really like a time capsule. One hour of the show was two weeks for me, 10 months out of the year. We'd be snowed in for 3, 4 days in little hotels. There was a bound between us and emotions. It was nice to explore that old love.
"It needed to be done and there is some emotional content it in. For me those years - 22 to 28 - that important chunk of your life. Then, I didn't understand what those years were. To unpack those years specifically, there is a lot there."
Burrows said that Northern Exposure never suffered from any type of backstage drama or in-fighting. He has effusive praise for fellow cast members. What led to the show's departure was a potent mixture of ambiguity over its licensing and rights and the corporate overlords deeming it unprofitable.
"All the difficulty came from who owned the rights," said Burrows. "We never knew it was going on. There were no hints about its demise or anything. Barry Corbin was the first to tell me, and he saw it after the fact, in an article picked up from the Associated Press, which talked about Sandy's lawsuit against Universal."
In 1994, a writer/producer named Sandy Veith sued Universal/MCA claiming Northern Exposure was based on a show he created. He entered into a development contract with Universal in 1981 and wrote a pilot for a series which was called Colletta. Universal optioned Colletta in succession to NBC and ABC, both of whom expressed no interest in the project in the late-1980s. In the early 1990s, Universal sold something called Northern Exposure to CBS. Both Colletta and Northern Exposure were nearly identical in premise. The same Universal executives who had backed Colletta were the persons who sold Northern Exposure to CBS.
MCA and Universal claimed that writers Joshua Brand and John Falsey developed Northern Exposure independently and based it in part on the actual experiences of a mutual friend. Veith sued Universal and MCA. He won close to 7.5 million in the initial case.
"He wanted his share of the profits," said Burrows. "Universal was in an untenable position to pay out millions of dollars to Sandy, which made it unprofitable. Universal spent close to what they were making to keep producing the show for CBS. There was no incentive to not kill the show. It would be expedient if it went away."
No matter the ending, Northern Exposure's memory endures as a funny, touching show about the human condition and about the common similarities that tie us and sometimes weigh us down.
"At first you don't always miss your show and you want to escape," said Burrows. "But it has proved to be inescapable, in a good way. I've become more and more aware of how the show has touched people in special ways. For example, Steven Spielberg invited me to do a part in Amistad. We were in Newport on location and he said, "I really enjoyed all of your references to me on Northern Exposure.'"
Rehashing the shards of the past, Burrows received a warm response from his former co-workers.
"All surviving cast members participated," said Burrows. "I was a little nervous about reuniting. It was surprisingly like a family reunion. I hadn't seen (actresses) Cynthia Geary or Elaine Miles in 20 years, I was nervous. But then it was as if you never parted ways."
Indeed, Burrows' life can probably be sorted into three sections: Ed Chigliak and, well, everything before and after. Booking another prominent role hasn't always been that easy. But Burrows has stayed busy in film and television and feels that his world holds the right balance of freedom and exhaustion. He lives in the Ozarks with his wife, who is an executive chef in Branson, Missouri.
"It's a little like Deliverance - only friendlier," chuckled Burrows.
"I've fallen in love with it. I've never been in anyplace like it. I left for Los Angeles at 16 for a big adventure, and after 20 years, it was not that much of an adventure anymore."
Success comes in all degrees, and if name and face recognition and the longstanding brimming affection of a classic show's following are measures, then Burrows nailed it.
"It's funny because I never set out to be an actor," said Burrows. "I grew up without running water, an outhouse, we were very poor. So the variety and the color of the journey I've experienced is interesting. It has taken me some time to come to terms with that kind of longevity and being known for something. When the pictures pop up of Ed - the baby face - I guess I was young and beautiful back then."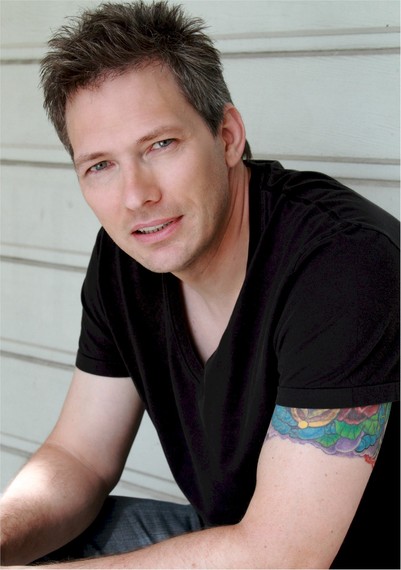 Photos Courtesy Darren Burrows
Love of Northern Exposure hasn't subsided. There is even an annual Moose Fest in Roslyn, Washington where the show was filmed on the eastern slope of the Cascade Mountains, 80 miles from Seattle off Interstate 90. At the end of the day, Burrows knows that he was lucky to play Ed Chigliak for as long as he did.
"Our fans are like the Trekkies of Alaska," said Burrows. "I think it is larger now than it was when it first aired. At the height of its popularity, it was syndicated in, I think, 48 countries. At the Moose Fest, what's nice is that people from as far as South Africa and Europe have made it a part of their plan."
And whatever happened to Ed's signature black leather jacket?
"There were actually two leather jackets," said Burrows. "You make doubles of everything in case one gets ruined. One was auctioned. The other one I have."
Brian D'Ambrosio's latest book, the positively acclaimed Life in the Trenches, offers 37 narratives and stories of modern day trench warriors -- including Stephen King's favorite folksinger (James McMurtry); a Bronx-born comic who switched from a favorite of the Black Panthers to a conservative spokesman (Jimmie Walker); a boxer who spiraled from the mountaintop into homelessness (Iran Barkley); Greco-Roman wrestler and MMA forefather from the Midwest (Dan "The Beast" Severn); entertainment wrestlers so convincing as villains that they repeatedly put their own lives in danger (Ivan Koloff, "Rowdy" Roddy Piper).