Downtown Chicago (shopping not business area) has been overcome and taken over by Oprah Winfrey. Michigan Avenue Bridge and a sizable chunk of the Magnificent Mile are closed to car traffic. But not to people -- oh no! Here you have them -- they have come from far and wide to see this phenom. Only in the US!!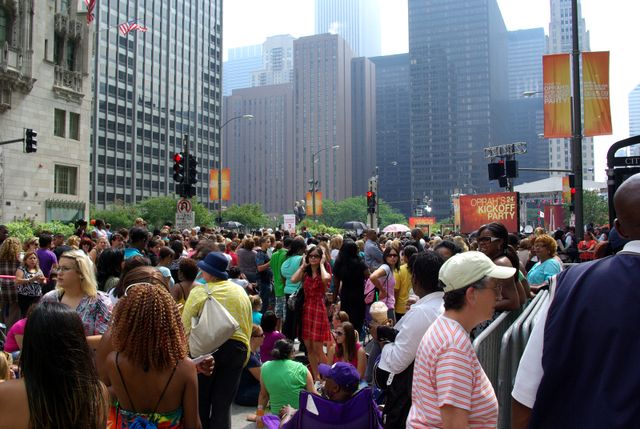 As I grabbed this shot of the great lady on the top of this red bus (center), the young woman next to me yelled - "Hey Oprah - I've come from Alaska to be here today." I had a quick look -- no, it wasn't our friend Sarah.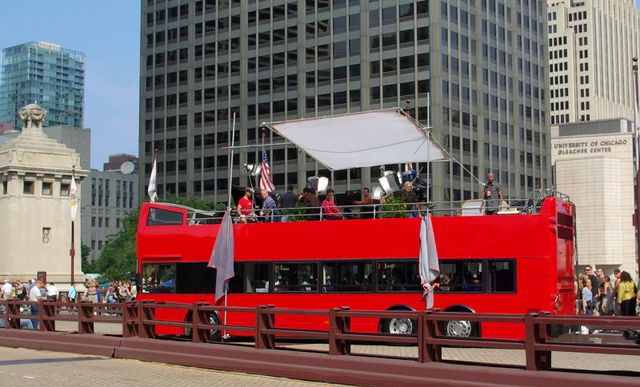 That was just a lunchtime diversion -- the rest of the day has been serious, I promise.