Last weekend, I and four intrepid comrades drove to Monterey to attend the First City Festival. By the end of the first night, we had already decided to make it a yearly event.
As you may have read, this is the festival's first year. First City was produced by Goldenvoice, which in the past has drawn flak for mismanaging new festivals. FYF Fest had plenty of problems when Goldenvoice took over promotion, and Coachella lost $1 million in its first year. With tickets still abundant and falling in price the week before First City, I wasn't sure what to expect.
My expectations were far exceeded. The grounds were clean, well-kept, and well-suited to the vibe of the crowd, which spanned all ages. The lighting was fantastic. Warm old-fashioned diode bulbs were strung above every alley and stage, big gnarled trees lit deep red from below, and the spinning carnival lighting gave us the impression the place was a breathing, dynamic thing. The fairgrounds are near the Monterey airport, and every hour or so a huge plane would sear the air above the Cypress stage, which the crowd loved.
There were problems, sure. Most of the shows ran about 10-20 minutes behind schedule, which culminated in what felt like an extremely brief Passion Pit set on Saturday night. Sound quality was an intermittent problem as well; Modest Mouse frontman and loveable maniac Isaac Brock embarked on a long, rambling mid-set rant about all the reverb shrouding their sound. But our Isaac has a long history of rant and ramble, and what giant music production doesn't come with its share of reverb? Overall, it was a great time.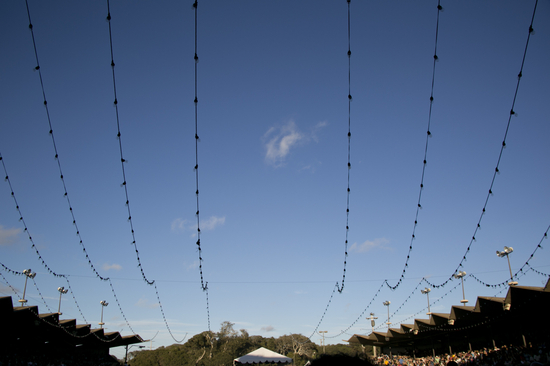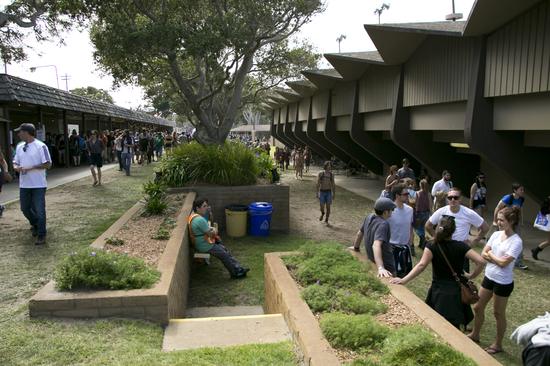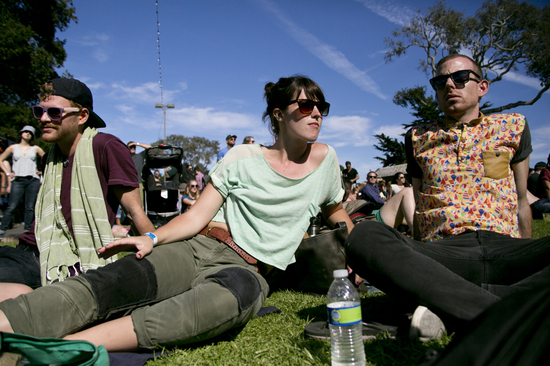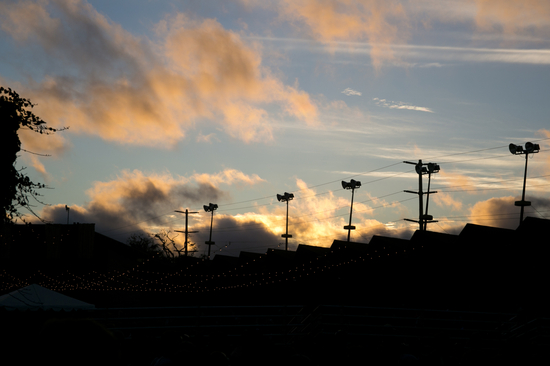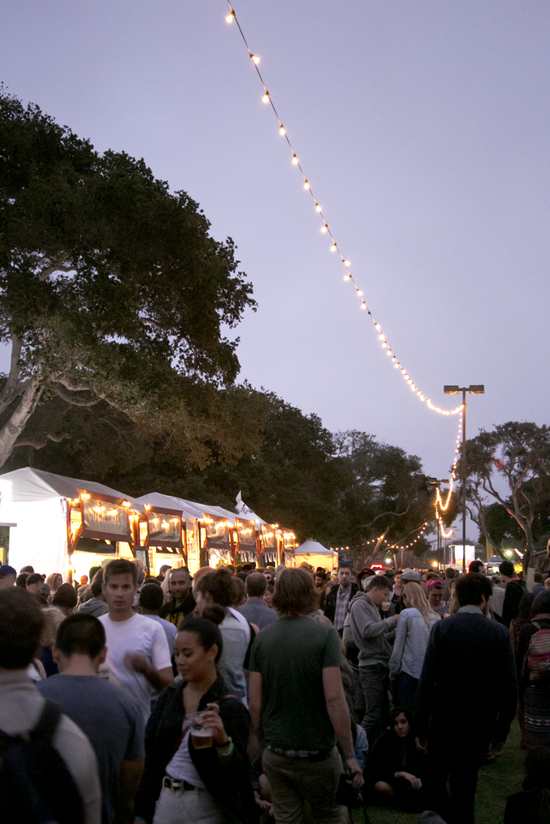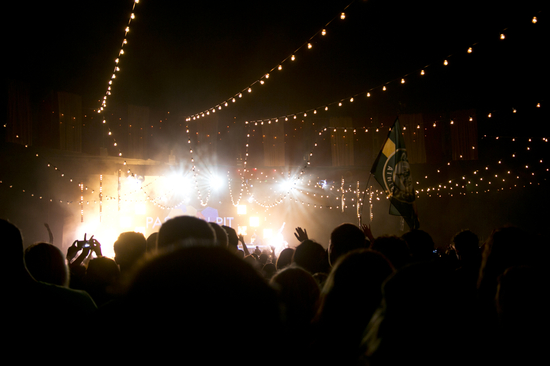 The storied fairgrounds lent themselves well to the wide array of sounds and scenes contained in the lineup. The fact that the secondary stage was situated on the opposite end of the festival grounds from the main arena ensured that the folk-rock didn't get drowned out by the electronica, and that the mellow soul didn't get thrashed by the punk roar (I recall Coachella and Sasquatch both having this problem). The festival's linear, compact layout made getting from show to show relatively painless, and the organizers did a good job of making sure the big acts didn't overlap too much.
The Standouts: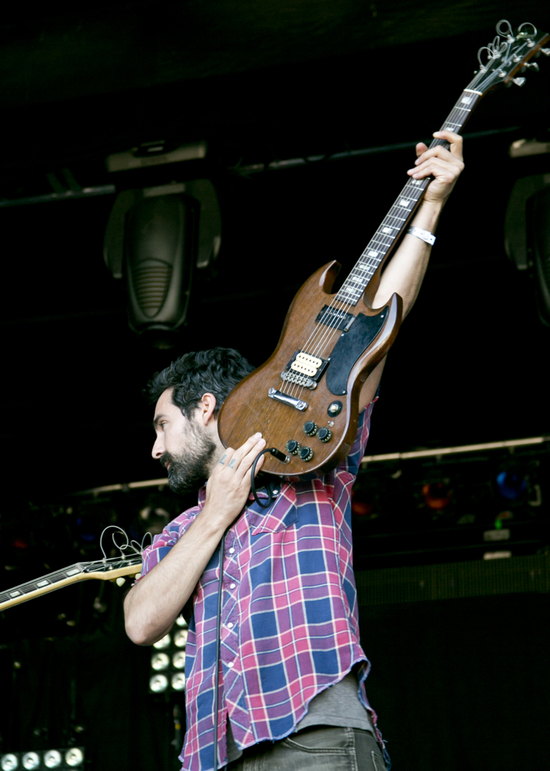 Eric Early of Blitzen Trapper, one of my favorite bands. They tried out a few new tunes on us, and it all sounded good. That man can play a mean harmonica.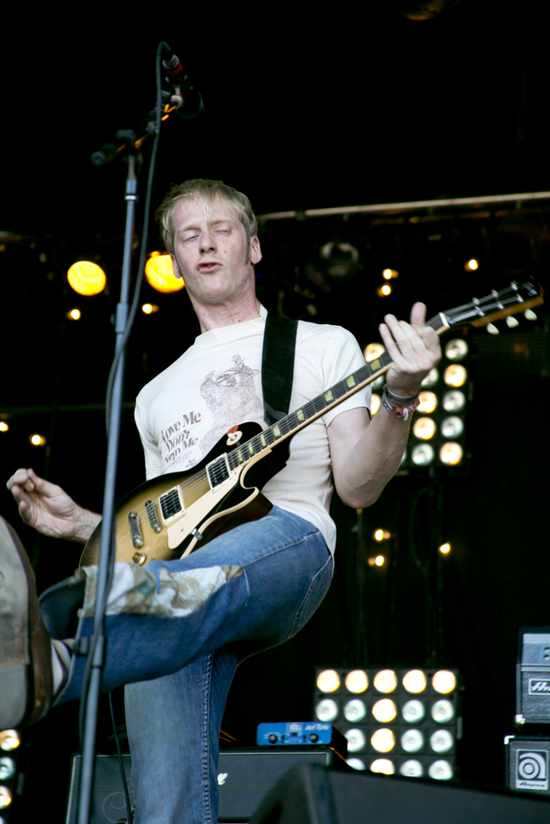 Erik Menteer of Blitzen Trapper, shredding just so hard right now.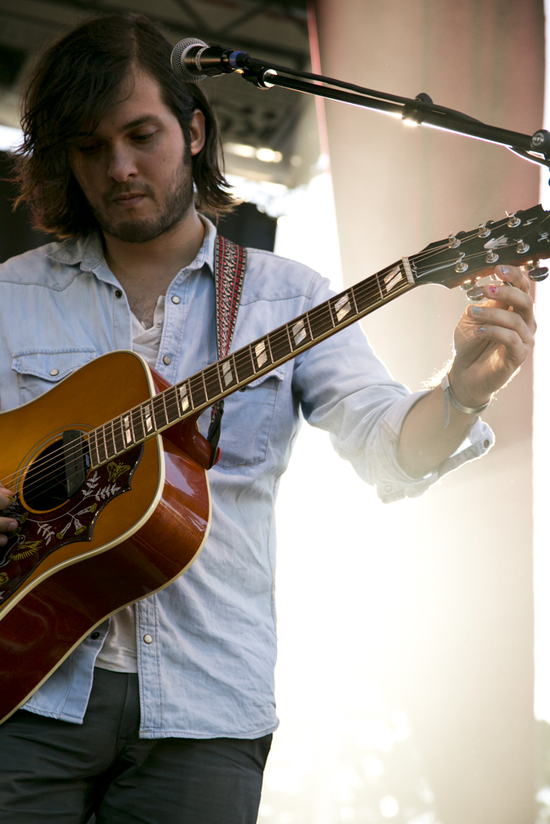 Father John Misty and some seriously godly light.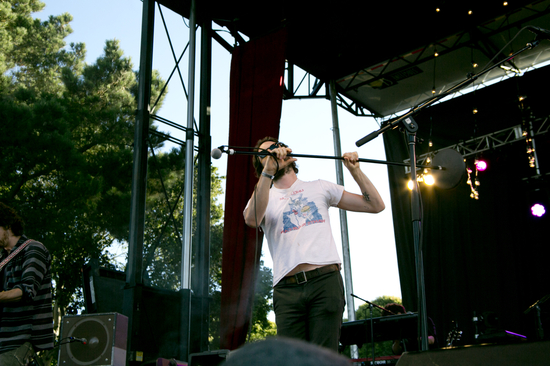 J. Tillman of Father John Misty, whose stage presence totally captivated all of us. He also has some mesmerizingly nonchalant hip-swivels up his sleeve.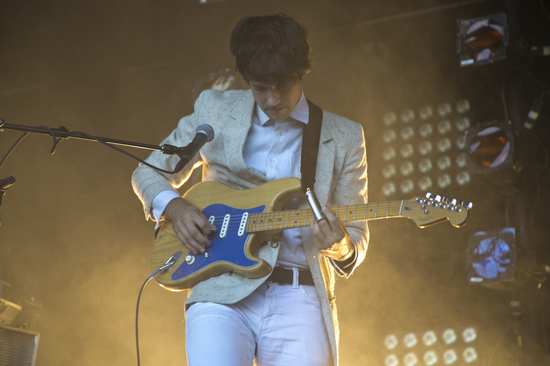 Alex Scally of Beach House. Their sound filled the main arena beautifully.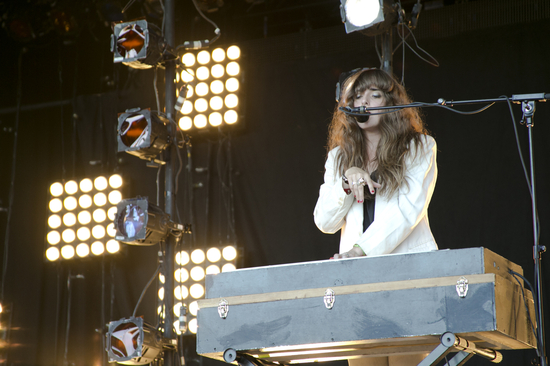 Victoria Legrand of Beach House.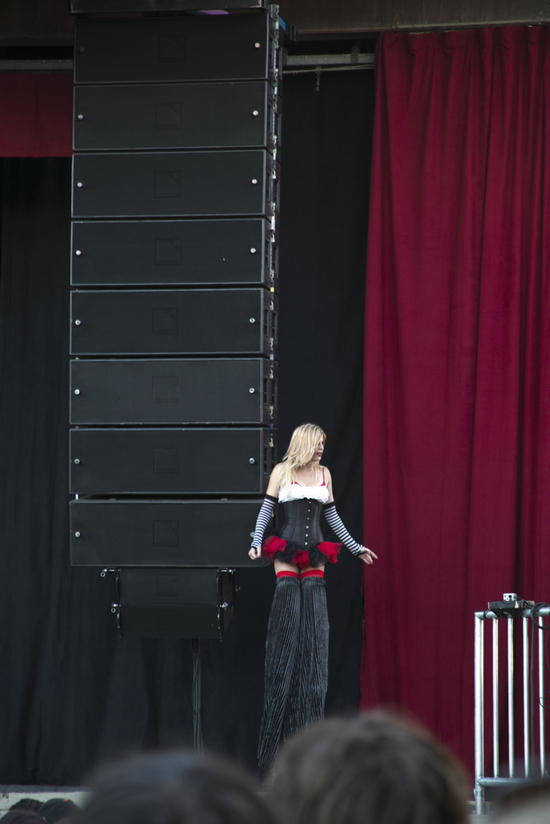 This creature appeared during Beach House, and frightened many, including the band.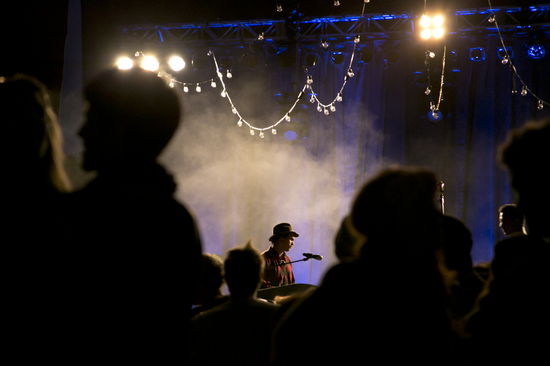 Washed Out, my personal favorite show of the weekend. It was Washed Out's first performance in 8 months, and the first in the tour for their new album, Paracosm. Go out and get that album immediately.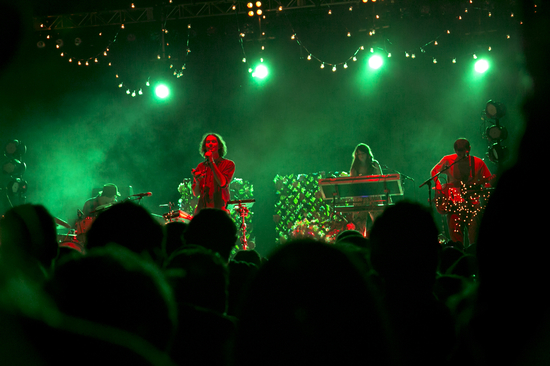 Washed Out.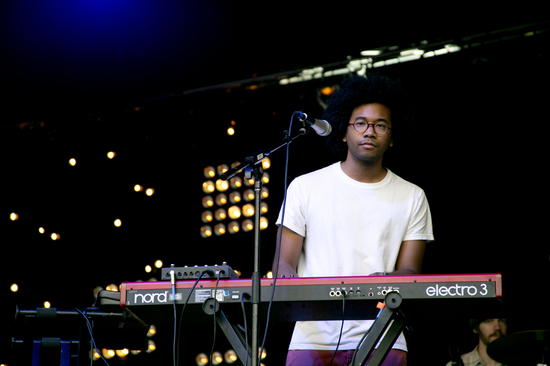 Chaz Bundwick of Toro Y Moi. Some seriously endearing music nerds in this band, and their live show far eclipsed their album. The main arena turned into a dance party.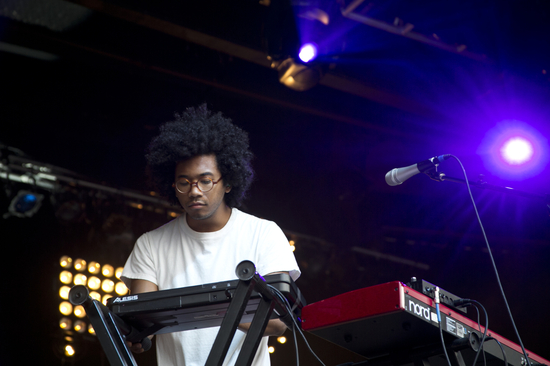 Chaz Bundwick of Toro Y Moi.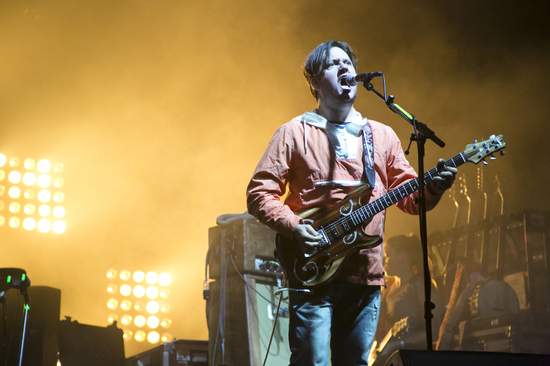 Isaac Brock of Modest Mouse. Scope those psychotic eyes. Good lord.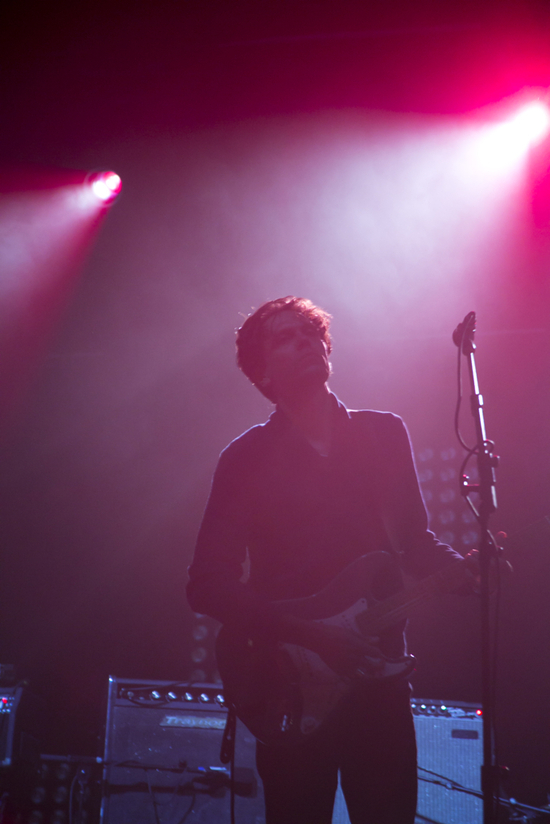 Modest Mouse. Middle School Brian loved Modest Mouse, and it was Middle School Brian that head banged into the night.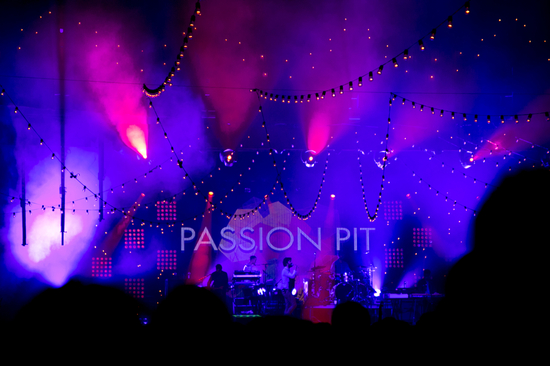 Passion Pit. The show was short, but the sound was incredible and the light show was overwhelming.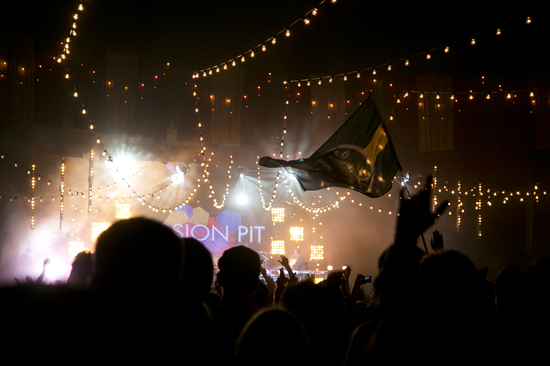 Passion Pit. The Oakland A's were riding on Moth's Wings, that much is certain.
The Letdowns: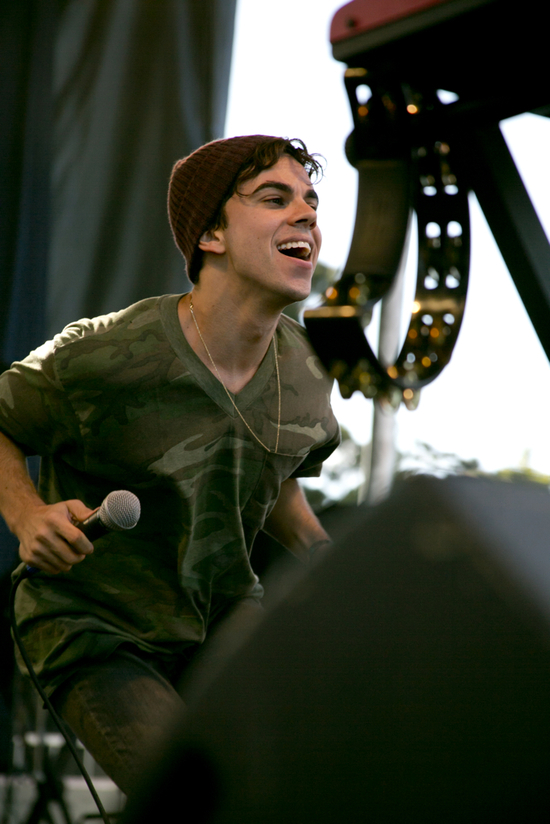 Electric Guest. I don't know whether it was the fact that Isa Taccone is roughly 28 inches tall, or that he brought his nephew onstage and asked the crowd to sell him marijuana, or that his bandmates were a decade older than him and seemed to be merely stomaching him, but the show rubbed me the wrong way. That said, Taccone has a great voice and performs like he's classically trained. I liked the album, but live it all seemed too honeyed.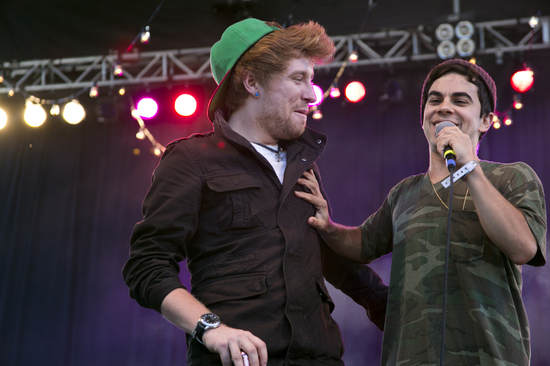 Yo yo guys, my nephew has been seriously harshing my zone asking me for some of that dankest herb. Come here lil guy. Get out of here. Ah I'm kidding what am I saying get back here but seriously get the hell off the stage. This is my moment. Get off the stage. Get off the stage.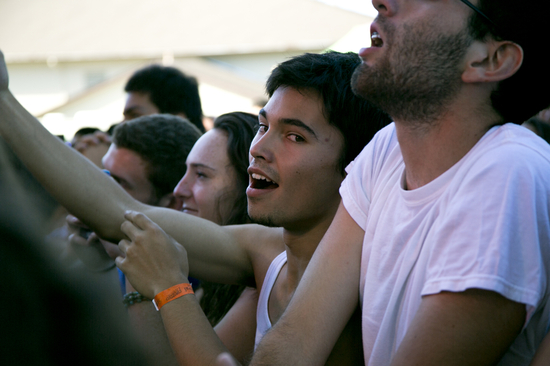 And then this guy was all, "whaaaaaat!"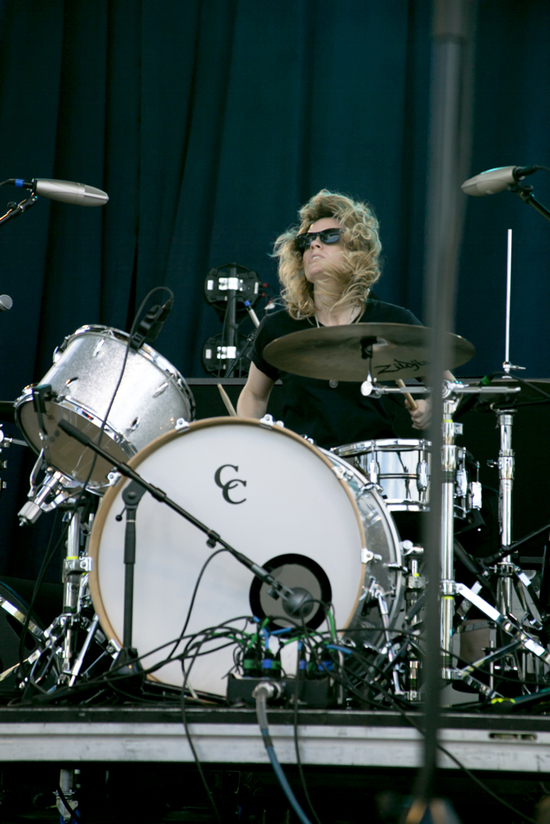 The Black Angels. Great musicians all, especially this drummer. It just didn't come together into anything exceptional. Drone and shoegaze is alright by me, but it got boring after a while.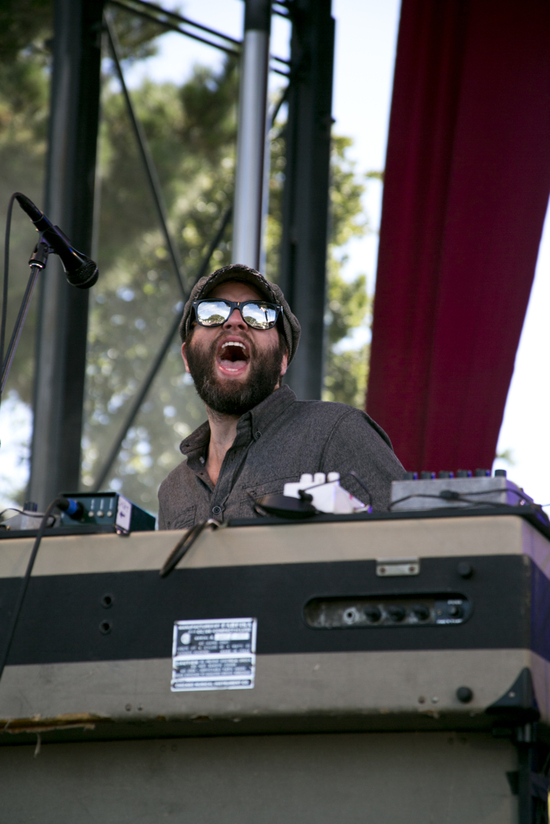 Also, this guy.
The Surprises: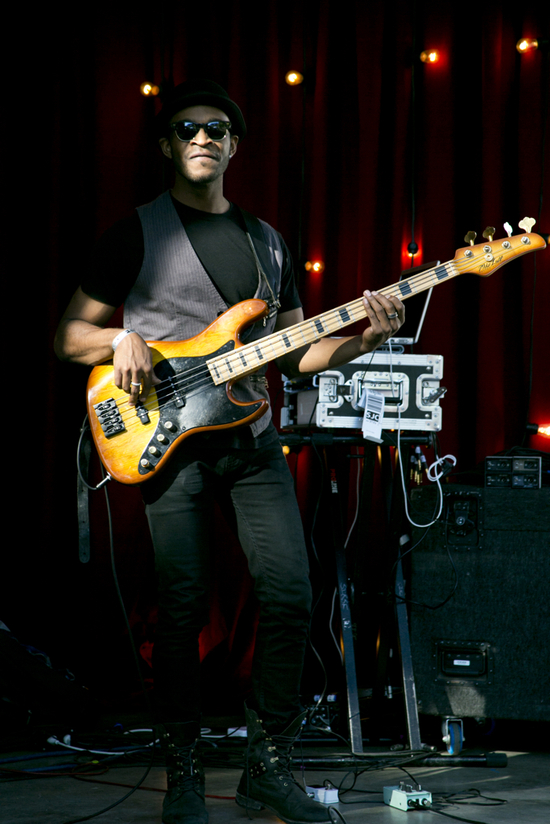 Quadron, a Danish electronic soul band I hadn't heard of. It was at the smallest stage, and during a time when I had no other bands I wanted to see, and I am so glad I decided to stay for the show. From the first note, groovy.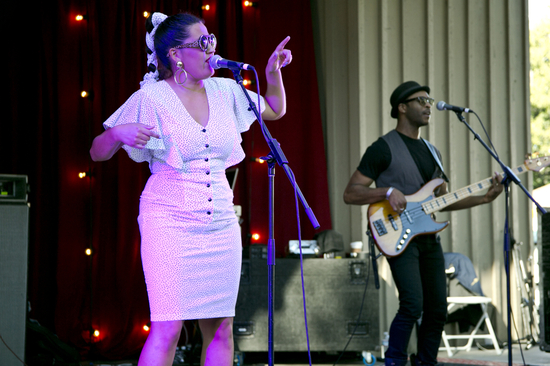 Lead singer Coco Maja Hastrup Karshoj (or "Coco O"). She has some serious pipes, and a cool confident way about her. She got the crowd dancing real funky.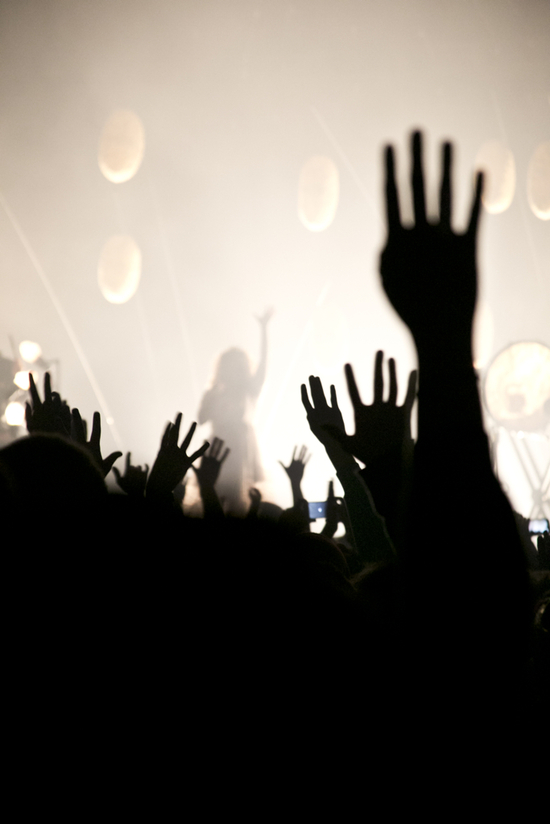 Purity Ring. I'm not a big fan of the glitchy, bass-heavy womp-womp wing of the electronic music family, but I really liked this show. The sync of their music and their light show was innovative and very odd. And they are immensely popular, apparently; I think this was the most animated crowd I saw all weekend.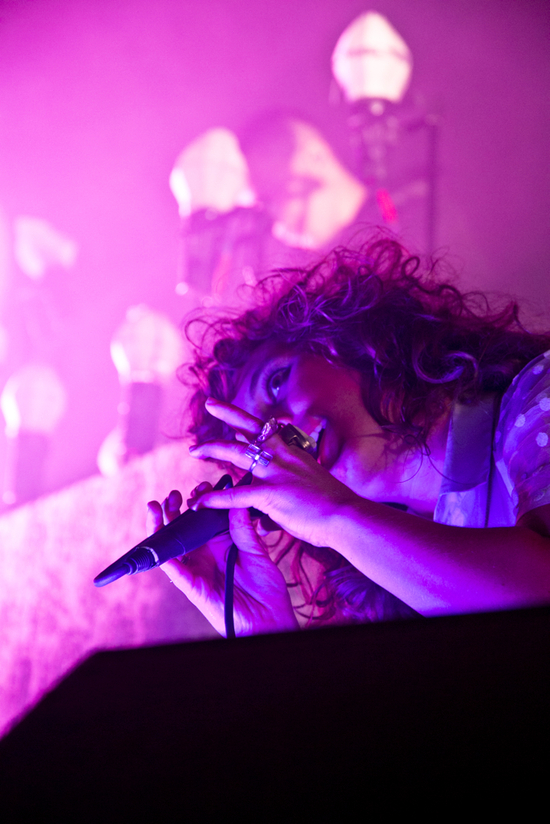 Lead singer Megan James, who vibes a weird mix of Medusa, Carrie, and Nurse Ratched. Couldn't look away. Kudos, by the way, for naming your band after the Jonas Brothers' abstinence gimmick and then adopting a sound and style that makes everyone uncomfortable.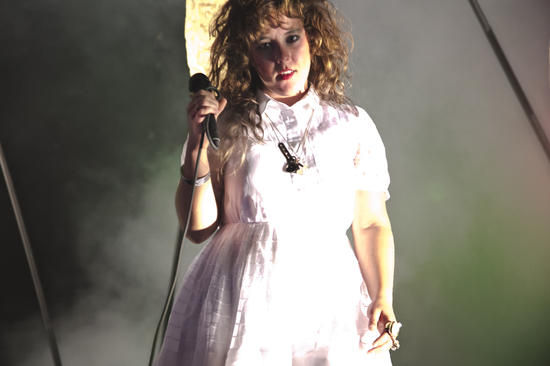 Shiver.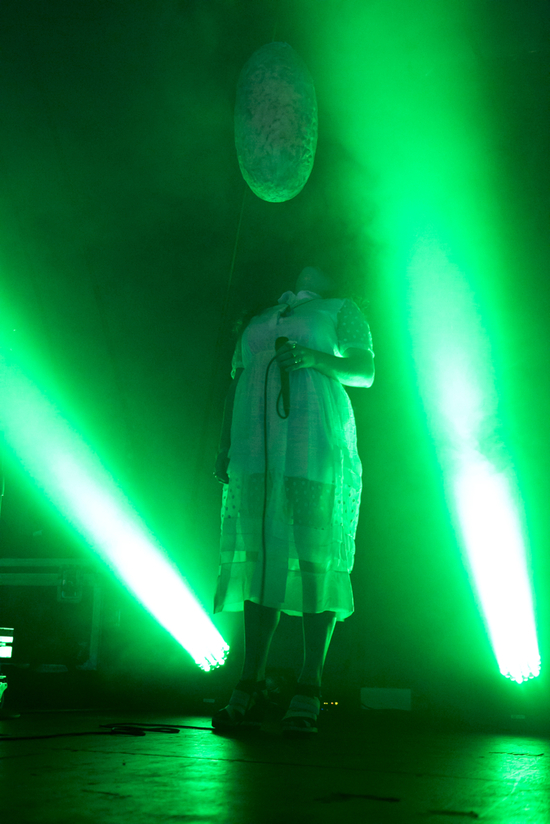 I imagine it'll be some time before we know if the festival made enough money to be viable as an annual event, but I know that I would come again. See you all there next year, hopefully.