In a world full of tech-heavy marketing, special offers remain key in attracting both new and returning business.
Not every offer is effective however, which is why, when developing promotions, it is important to think long and hard about what, exactly, you wish to accomplish. The best offer is one that provides plenty of value for the customer.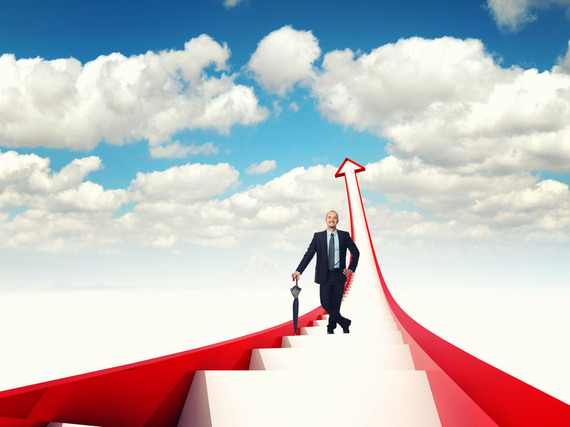 To accomplish this end, consider amping up your offers with one or more of the following promotional ideas:
1. Surprise Customers With Unexpected Extra Touches
Advertising deal may initially impress new customers, but if the company does not deliver with a promotion that matches the consumer's expectation, it will fail to attract future business. However, by going above and beyond the community's expectations, a company can easily craft itself a stellar reputation.
This goal can be accomplished with a variety of simple surprises, such as in-store discounts, unique freebies or even something as simple as quality customer service.
"I personally love receiving treats in the post so send them a special thank-you sign up gift. Throughout your time with them, listen to what their voids are and create something fresh for them. They don't need to know you have just added one thing to an old program you use to run," said speaker and entrepreneur, Deborah Cooper.
2. Provide Samples Or Gifts
Customers like nothing more than to be rewarded for their shopping efforts with freebies. As such, any offer can be made more satisfying through the simple inclusion of a free gift. Depending on the context, this approach may involve offering the customer something as small as a free pen or even a food sample. For larger purchases, a gift card or a similarly high value gift may be warranted.
3. Hold Contests Or Sweepstakes
Freebies are great, but customers are every bit as appreciative of the opportunity to be included in contest promotions. Consider including these as part of special online or in-store promotional events; customers can provide their contact information and, in exchange, earn the chance to win valuable prizes.
This is a great way to build customer interest, add value to a promotion and, most importantly, expand your mailing list.
4. Utilize Social Media
Social media is an absolute necessity in today's business environment. However, simply uploading a picture or two on a company Facebook page may not be enough to capture customer interest.
A truly successful social networking effort will include frequent promotional tie-ins. This could mean inviting fans to special events highlighted on Facebook or offering a free gift to the first person to respond to a Twitter query.
Other businesses choose to provide coupon incentives and other special deals for fans and followers who repost or retweet company messages. Social media involvement is great for both building closer customer connections
5. Take Advantage Of QR Codes
For the technology-conscious company with a younger customer base, the QR code may serve as an excellent modern alternative to standard promotions.
These codes can be included on paper-based advertisements, on store displays or even on product packaging. The consumer is then able to scan the QR code on his or her mobile device and receive offers above and beyond what would normally be available.
Not all consumers are in tune with QR codes, so it is best to use this strategy as a compliment to an already existing promotional effort, as opposed to making it the center of your marketing approach.
6. Tie In Offers With Other Organizations
It may be tempting to go it alone, but often, businesses willing to cooperate with other organizations experience significant boosts in customer response. Consider teaming up with another business to create a joint promotion; this approach is particularly effective if the products or services being sold by the involved companies are compatible.
However, the business' niches should be not be too similar -- extra competition must be avoided at all costs.
7. Show Your Support For The Community
Consumers greatly appreciate business initiatives aimed at improving the community or assisting with charitable endeavors.
Thus, a tie-in with a local charity or scholarship fund could be even more effective than a joint promotion between two businesses. Not only does such a charitable effort help those in need, it also assists in the building of a positive community reputation.
Community-based promotions can vary greatly, with some businesses choosing to offer a certain percentage of sales proceeds to charity, while others choose to stick with a lump sum sponsorship for a local sports team or community organization.
Getting customers involved is also an option; for an impressive boost in business, consider hosting a charitable event such as Toys for Tots drive or an ALS Ice Bucket Challenge fundraiser.
The bigger the spectacle, the more money will be raised for charity -- and the greater a reputation boost your company will receive.
Companies can take any number of unique approaches when crafting promotions, but ultimately, the best offers will provide plenty of value for both the consumer and the business. A multi-faceted approach focused on long-term reputation will always prove more effective than quick, shoddily-prepared promotional deals.