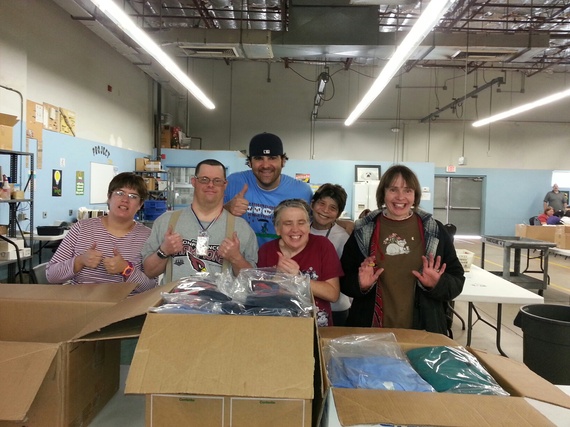 What if your next T-shirt could provide joy and financial support to an individual with special needs?

What if that same T-shirt could inspire confidence and a sense of accomplishment for an adult worker with special needs?

A Phoenix area bartender created a charity that does just this.
Unbeknownst to the hundreds of people he serves drinks to every week, Robert Thornton has dedicated his life to helping those with special needs.
Thornton is the founder and CEO of Paper Clouds Apparel. Every two weeks Paper Clouds Apparel teams up with a different special needs school or organization.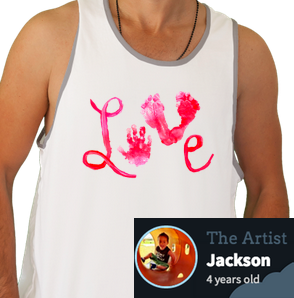 This is done by collecting artwork created by someone with special needs at the school or organization and transferring that art to our shirts and soon-to-be-coming hats and canvas totes.
Thornton explained, "My mother was a bus driver for children with special needs in Chico, CA. One of the little girls on my mother's route would spend the duration of her ride drawing. When the bus arrived at school, the little girl often gave my mother her artwork. During a visit home, I saw one of the little girl's drawings on the refrigerator and thought the characters she'd drawn were fantastic! Being the 't-shirt junkie' that I am, I commented that the artwork would look great on a shirt."
Paper Cloud Apparel receives many emails from parents of the children with special needs whose art has been used, stating how the project has completely changed their home life.
"One mom told us this project 'gave her son back his smile'," said Thornton.
To empower adults with special needs, Paper Clouds Apparel also hires special needs individuals to package all of the shirts for shipping.
This provides income and a boost of self-esteem for an group that might otherwise not have work.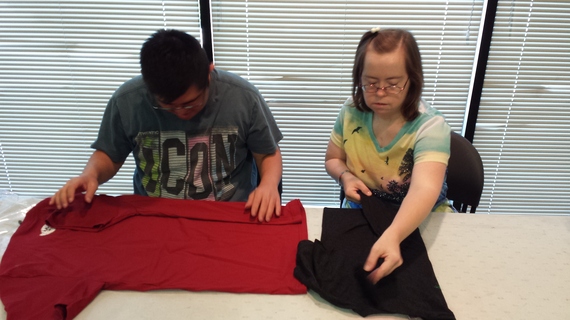 When asked what it was about people with special needs that make them such a worthy cause, Thornton explained:
I think if you spend time with special needs people, you walk away with a genuine appreciation for how lucky you are. They don't take things that you or I would take for granted. They can take the simplest thing, and it would make their day.

One of the other things that had me wanting to do things for special needs people is that when I was a little kid, 10 or 11, I had a friend who had an older brother with Down Syndrome. He was sitting behind us when we were playing some video games, and I offered to let him play several times. It meant the world to him, and as I was leaving, his mother stopped and thanked me.

I was just some punk kid, but she thanked me because none of his other friends had even treated him like a real person. It didn't strike me not to do that, but from then on, I had an understanding that, unfortunately, some of the public treats special needs people like they're second-class citizens, like they're not real people.

They have feelings, they have dreams, they have hopes and aspirations just like every single one of us do. Treat them with the respect they deserve.
For more information on Paper Clouds Apparel, or to buy a tshirt that will benefit individuals with special needs, visit PaperCloudsApparel.com