In my new book, The Footloose American: Following the Hunter S. Thompson Trail Across South America (Broadway Books, $14.99), I get to wheel across the continent following a route that a 25-year-old Thompson blazed in 1962 and 1963. His letters and largely forgotten foreign correspondence serve as my guidebook. As tour guides go, Thompson pulls few punches, extolling his favorite cities and viciously tearing into others. Below, a concise South American vacation planner -- from lowlights to highlights -- brought to you by the pre-gonzo journalist.
Lima, Peru


Perhaps Thompson's least favorite city on the continent, Lima's climate didn't do it any favors. He passed through during the heart of winter in the southern hemisphere, which in Lima is mostly distinguished by la garua, a thick, gray fog that permeates the city for four to five months out of the year. The military had just invalidated an election and seized power, and no one in Peru's dense capital seemed to care. Hopelessness seemed palpable. "It's hard to believe this town could ever be anything but gloomy," Thompson griped. My take: Thompson didn't eat enough. Lima today is the best food city in Latin America.
Bogotá, Colombia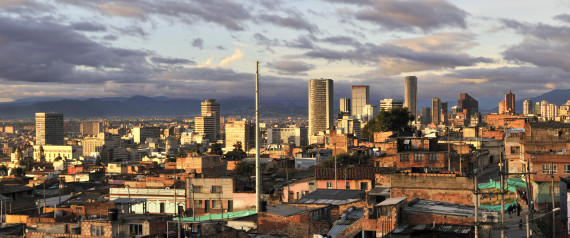 "I have a suspicion that this is a good town," wrote Thompson of Colombia's high-mountain capital, "but I am damned if I know where to grab it." Thompson arrived in town following a weeklong trip up the Magdalena River on a beer barge, which was less fun than it sounds on account of a hostile crew and ferocious insects. His first case of dysentery had set in. Where Colombia's coast was swinging and sultry, Thompson found Bogotá stony and muted, full of bureaucrats and toadies. It probably didn't help that he was reporting a profile of the country's president-elect. Nonstop church bells and bullhorns from student protests kept him awake in his hotel, and outside there was "a sexual deadness in the air that makes me feel I might be locked up for looking at women on the street." My take: Thompson should have trusted his initial suspicion. Bogotá is a fun, progressive town and a cultural capital (with the best beer scene in the Andes).
Quito, Ecuador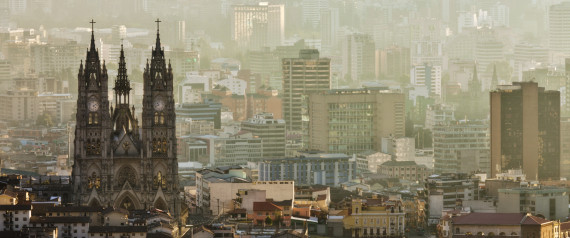 Thompson ragged on Quito for its "tomb-like dullness," and eventually suggested that all of Ecuador (together with Peru) be dynamited into the sea. But at least the city wasn't as dreary as its Andean capital counterparts. "The sun is shining in Quito, the mountains are green and sparkling," wrote Thompson in a brief burst of enthusiasm. Unfortunately, Thompson was also stone broke in Quito and "medically forbidden to touch so much as a single beer" on account of his digestive ailments. This can make any city seem dull. My take: Truth be told, much of Quito can be pretty sedate. Great architecture and parks, though.
Asunción, Paraguay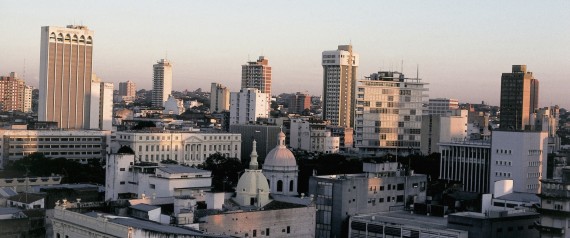 "Boiling hot, painfully dull, twice as expensive as Rio de Janeiro...It would not take a dictator to drive a man out of this town, and most of Paraguay's 'exiles' did not need a dictator to make them leave." Still, Thompson admitted, Paraguay's tiny capital lacked the crowding and squalor he'd found pretty soul-crushing in the Andes. In fact, if you found an open-front bar to sit in and beat the heat, it could even be kind of romantic, "more like some upriver Amazon town in Brazil." My take: Still quaint, still quiet, still hot. But Asunción costs way less than Rio now, and you can guzzle the iced mate tea called tereré to keep cool.
La Paz, Bolivia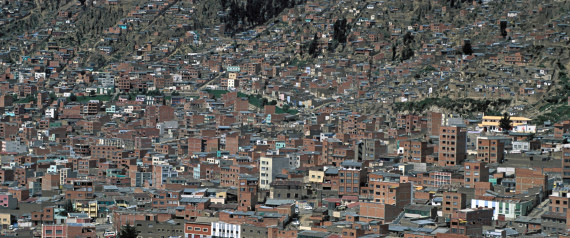 After a couple of weeks in La Paz, Thompson gave it a nickname in one of his headlines: "A Never-Never Land High Above the Sea." The 12,000-foot city was rife with "almost every kind of madness and affliction that can plague the human body and soul," but it had a comic-relief quality. Thompson couldn't keep his cigarettes lit in the thin air. His toothpaste tube exploded on opening. Foreigners unaccustomed to altitude kept passing out in the streets. Thompson even made a diplomat friend who had a line on good scotch and hosted parties with Communist labor bosses in his living room. It was starting get weird enough for him. My take: La Paz hasn't stopped being weird, with its llama fetuses for sale on the sidewalk, shoeshine boys in ski masks, and costumed zebras dancing in intersections. Fun town.
Rio de Janeiro, Brazil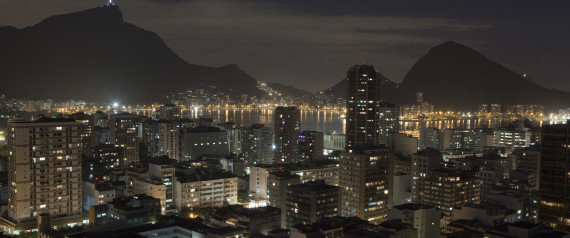 The beaches agreed with Thompson, as did the bars and the women. Rio wasn't yet the continent's expat capital in 1962, and Thompson and his friends blazed a trail for the hordes of foreign seekers who would descend on the city in the coming decades in search of la vida boa, the good life. The carioca inhabitants of Rio even put a festive spin on workaday frustrations like traffic congestion, said Thompson: "In Rio...the evening traffic jams are so bad that getting from the business district out to Copacabana...is almost impossible between the hours of 5 and 8. One of the first things a new arrival is told is, 'If you can't get out of town by five, forget about it and settle into serious drinking....'" My take: Seriously? The good life is still waiting in Rio. Got your World Cup tix?
Cali, Colombia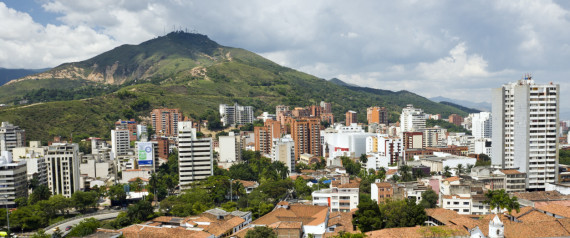 "I would rather have a hangover in Cali than a party in Bogota," wrote the Colombian poet Ricardo Nieto, and Thompson agreed. "The Valhalla of Colombia," he called it, "which is in turn the Valhalla of South America." Thompson confessed to walking around in a state of perpetual lust for the city's famously beautiful, shapely women. The climate was equatorial, an escape from the chill of the Andes. Salsa music floated on the breeze. "It is virtually impossible for me to get any work done," he wrote, "and I am half mad from trying." My take: Not a bad pick for #1! Cali is the total package of history, culture, scenery, food, and nightlife. And yeah, there is something to that beauty queen reputation.
Brian Kevin is the author of The Footloose American: Following the Hunter S. Thompson Trail Across South America. He's associate editor at Down East magazine in Maine and an occasional contributor to publications like Outside, Sierra, Audubon, and Travel + Leisure. Find him on the web at briankevin.com or follow him on Twitter at @BrianMT.