Co-authored with Toby Daniels, co-founder and CEO of Crowdcentric.
However you define it, social media is still very much in its nascent stages, and as it permeates all levels of our society, we are just now seeing what all of this sharing is actually leading to. For instance, from its launch, few may have anticipated the impact of Twitter, which Jack Dorsey introduced as a result of his fascination with dispatch software. Regarded as the world's most powerful open communication network, today it includes 70 percent of the world's leaders and hundreds of millions of citizens engaging with each other on an open and public stage.
Simultaneously, the social web has opened up so many doors that were until now, improbable to unlock.
Open innovation taken to a global scale achieves outcomes no single company or individual could ever achieve.
Telemedicine is shaping the future of health and allowing patients to take charge.
Makers have jumped from enthusiasts to inspiring a new movement and marketplace.
Opportunities to participate in civic duties as citizens and improve our local community is being expanded by code.
Our top academic institutions are opening their doors virtually to a global student base;
Augmented reality is revealing how the line between online and off will increasingly blur, and the value of free and ubiquitous access to information has never been more important to society.
Undoubtedly, we have seen an extraordinary shift in how we exchange ideas and information, and though many would have us believe that it is technology that brought us here, we believe that it's people who drive this systemic change, specifically the architects, inventors, and collaborators, each contributing their own piece of the puzzle to lead us to a brighter future.
Among these pioneers, we have people like Alexis Ohanian of Breadpig and Reddit, our nation's first U.S. Deputy CTO Beth Noveck, and DIYU author Anya Kamenetz; architects who are rethinking traditional structures to be more reflective of what's needed in the 21st Century, setting the framework for a world that will hopefully thrive on openness and collaboration.
Inventors and those who enable them, such as Make Magazine's Dale Dougherty, Jessica Jackley of KIVA, Warby Parker's Neil Blumenthal, and author Lisa Gansky, who recognize the importance of people who are empowered to direct their own future by pursuing entrepreneurial and creative endeavors, while also finding new economic success, often in nontraditional ways.
Probably many of the most exciting developments this century will come from collaborators; with Ben Kaufman of Quirky making invention and industry accessible, Code for America's Jennifer Pahlka bringing together a peace core of geeks for civic betterment, and the evangelizing of competitions and challenges led by Cristin Dorgelo at the White House, working alongside companies like X-Prize and TopCoder, among others, to foster open innovation and collaboration and allow us to engage more of society and business culture in solving our most pressing problems.
Championing the architects, inventors, collaborators and all of their ideas and interaction is only the beginning. Encouraging society to take part is the next step. As the technology grows with us at an ever hastening rate of change, we will see why human evolution depends on social and our ability to listen, learn, share, and connect ideas without boundaries. We hope you will join us.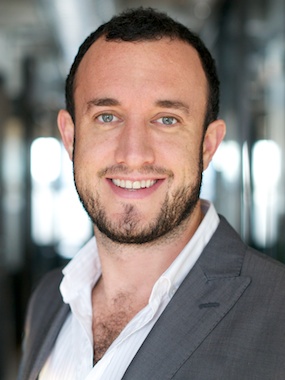 Toby Daniels is the co-founder and CEO of New York based Crowdcentric. Crowdcentric helps the world's greatest people and organizations become more connected through collaboration. In addition to consulting on collaboration, co-creation and open innovation, Crowdcentric also owns and operates Social Media Week, the world's largest event that explores the social, cultural and economic impact of social media and technology. https://twitter.com/tobyd

---
This post is part of a series produced by The Huffington Post and Social Media Week in conjunction with the latter's Ideas Connected, a three-day event taking place at the Metropolitan Pavilion in New York City on Feb 19-21. Presented in partnership with MKG and Crowdcentric, Ideas Connected is designed as an inspirational, educational and explorational deep dive into the architects, inventors, and collaborators who are shaping our lives in extraordinary ways, accompanied. Learn more here.