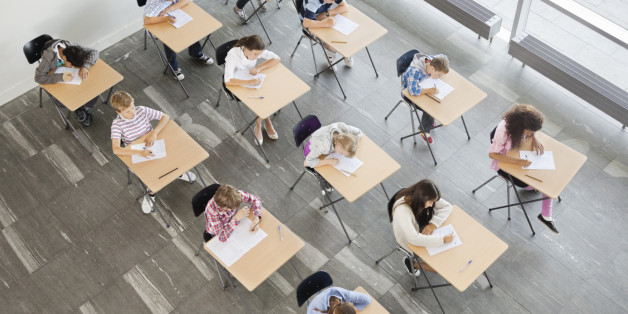 Over the past year and a half, I have walked the halls of Philadelphia schools and spoken with students of all ages. I have met with parents in community centers, cafeterias, and gymnasiums to hear their worries and frustrations. I have heard from teachers, who day in and day out go to work unsure if they will have enough paper for their students or worried a child will have a medical emergency on a day there is no school nurse available. For the last several years, we have found ourselves facing an unacceptable lack of state funding for schools. This year we are once again facing the Commonwealth's dereliction of duty in properly funding our public schools.
I'm proud to say that the City of Philadelphia has done its part. Despite fiscal problems of its own, City Council has delivered an additional $30 million to help narrow the gap in education funding. Philadelphia has also asked for enabling legislation to impose a $2 per pack tax on cigarette sales within the city limits. This initiative is estimated to generate nearly $45 million for the school district, which would significantly aid in closing the district's $216 million deficit resulting from Governor Corbett's over $1 billion in devastating education funding cuts.
While I fully support this proposal, it is far from a long term solution. The Commonwealth can no longer place the burden of funding our public schools on the City alone. The Commonwealth must chip in its fair share. Only nine states contribute less funding to education, and cumulatively, the funding cuts to education under Corbett are approaching a staggering $3 billion and a loss of over 20,000 jobs.
Governor Corbett and Republican Leadership in the House and Senate must restore the charter school reimbursement line item in this year's budget. Currently, funding for charter schools must be paid out of a school district's allotment of funds. Under the prior administration, school districts were reimbursed for these costs which amount to more than $200 million.
Next, the most essential way to ensure our children receive an adequate education is to enact a fair and equitable funding formula. When Governor Corbett took office, he scrapped the funding formula the Commonwealth had been using to appropriate funds to school districts based on criteria such as poverty levels, local funding sources, and student need. Pennsylvania is one of just three states that does not use a funding formula. Instead, Governor Corbett has chosen to rely on political whims and influence to determine how much funding each school district receives. So that no school or district is left behind, we must provide our schools with funding that is accurately derived from data, not politics.
As I have said time and time again, this is not a financial problem, it is a priorities problem. While Governor Corbett has cut over $3 billion in education funding during his reign, he has doled out $2.1 billion in business tax breaks--all while Pennsylvania has fallen to the bottom in job growth and projected job growth. If that's not the clearest example of misplaced priorities and failed leadership, I don't know what is.
Make no mistake, the situation is desperate. It is in this desperation that hundreds of thousands of my fellow Philadelphians and I find our common anger. It is here that we have found our realization that hope alone will simply not suffice.
Philadelphia, along with counties across the state, have endured and rallied together to help our local schools, but we cannot go any further without sufficient support from Harrisburg, Governor Corbett, and my Republican colleagues in the House and Senate, who control both chambers. If there's one thing we can and should agree on this budget season, it is that our children do in fact come first. As elected officials in Pennsylvania, we have an opportunity to prove we are capable of coming together for the betterment of our public schools and the future of our Commonwealth.
A couple weeks ago, I received letters from students at the J.R. Mastermann School. One student wrote: "We have too many things that are missing due to budget cuts. Budget cuts is something I have heard too many times." If you think for even one second that this crisis in Philadelphia and across the state is somehow lost on the kids we are under-educating and forcing into dangerous environments each day, you are very wrong. The Commonwealth can do better, and it must do better.