by Terri Pous, BRIDES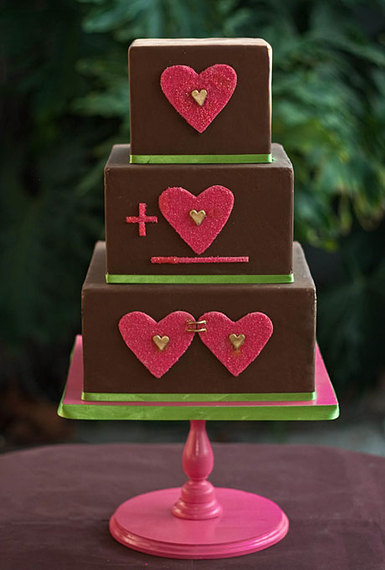 Photo: Courtesy of Erica OBrien Cake Design
These cakes take the best part of Valentine's Day -- red, pink, hearts and love -- and turn them into a romantic wedding treat fit for any time of year.
1. Heartstrings with Giant Topper Wedding Cake

This one-layer wedding cake baked by Just Call Me Martha has double the love with an adorable string of hearts and an outsized heart topper.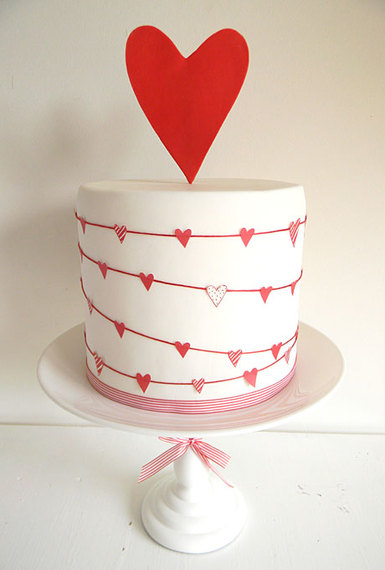 Photo: Courtesy of Just Call Me Martha
2. Rainbow Hearts Wedding Cake

We can't get enough of this rainbow-colored heart cake from Wild Orchid Baking Company! If you want your wedding to make an exciting statement, look no further than this delightfully whimsical treat.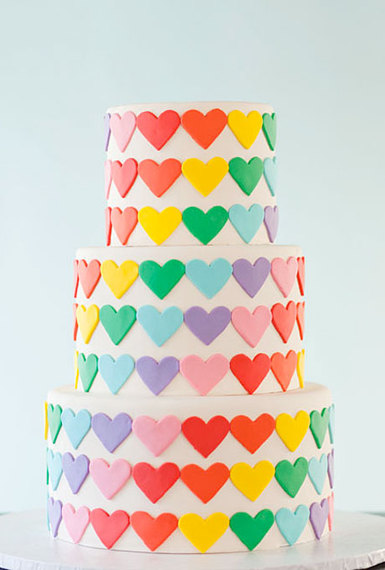 Photo: Courtsey of Wild Orchid Baking Company
3. Arithmetic Hearts Wedding Cake

Married couples know that two hearts are better than one. This unique cake from Erica OBrien Cake Design does the math in three delicious-looking, chocolate-colored layers.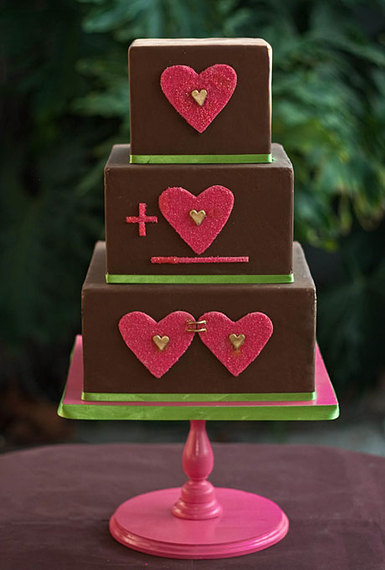 Photo: Courtesy of Erica OBrien Cake Design
4. White and Pink Hearts Wedding Cake
The single pink heart on this modern three-tiered cake by Bakerella is a charming and subtle addition to its minimalist look.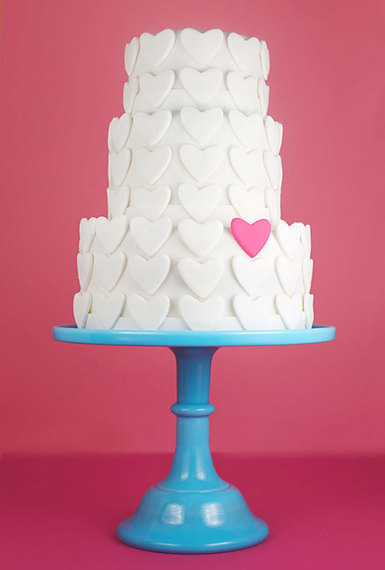 Photo: Courtesy of Bakerella
5. Rustic, Tree-Like Wedding Cake

Wedding cakes don't get more rustic than this. The imitation bark icing, edible pine cones and the playful "carving" on this cake from Jacques Fine European Pastries are perfect for a wedding deep in the heart of nature.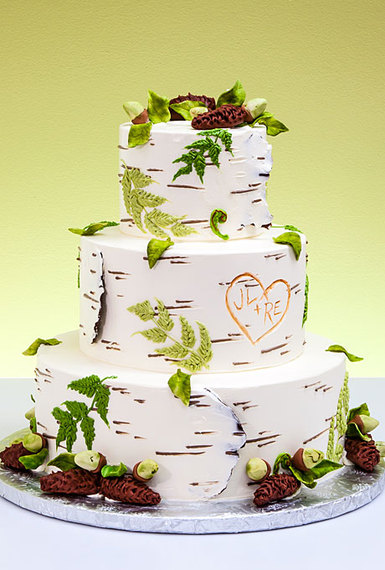 Photo: Courtesy of Jacques Pastries
See the rest of Heart-Themed Wedding Cakes on Brides.com
More From Brides.com:
The Most Iconic Brides of All Time
The 61 Best Celebrity Engagement Rings
10 Must-See Wedding Dress Trends from the Runways
The 50 Best Places to Get Married in America