I know an honest to God, professional, practicing-every-day, Superhero of Love. Her name is Kathy Eldon, and she has the fiery red hair that I suspect holds at least one of her superpowers.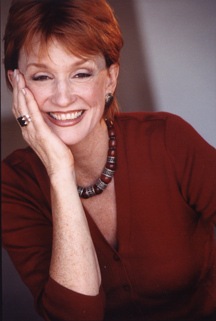 I've been blessed to have had Kathy flying in my orbit for over 15 years, since my friend Kyra Thompson produced, directed and wrote Dying to Tell the Story, a love letter wrapped in a documentary film about Eldon's photojournalist son, and other war zone journalists like him.
Dan Eldon was killed in 1993, at the age of 22, by an angry Somali mob just before the Battle of Mogadishu, and just after U.N. forces had bombed a building full of hundreds of innocent people. When the bombing occurred, Somalis immediately ran to the journalists' hotel, begging them all to come and cover the horrific crime. These journalists, as you can imagine, rarely turned down a plea such as this. They had relationships with these people. They were telling their stories. Dan and others quickly grabbed equipment and ran. Upon arrival though, the crowd turned on the journalists, whose faces in that moment represented the closest thing to the guilty U.N. as anyone or anything in view. Their retaliatory rage killed Dan and three of his colleagues.
How does a mother's heart recover from such a devastation? I've always been in awe of Kathy's spirit and her mission, which I identified back in 1998 as the drive to shed light on the shadows, to heal the unhealed and to light up hearts all along the way.

Yet, even when you know someone, you never get to hear every single dramatic life-altering event that they have encountered. Kathy's memoir, aptly named In the Heart of Life, reveals that something rather breathtaking had happened to her just before I saw her at the 1998 screening of Dying to Tell the Story at the United Nations in New York. She and her daughter/co-creator Amy had taken a cab to the event. The driver was Somali. It was her first Somali driver ever in any city, let alone Manhattan, and her only one since.
What are the chances that Kathy would be in a cab driven by a Somali on the way to the screening of her film about Dan, and that that man would provide her with exactly what she needed to move to the next level of her healing? (Yes, you'll have to read the book to find out what exact transformational gem he gave her!) Chances are very good that when you live as Kathy advises, from the heart of life, that these kinds of magical events will be more the norm than the extraordinary.

One of the five superpowers outlined in my book is Super Alignment, the state of being that occurs when you are in the flow of life and attending properly to your spirit, blessed with synchronicities that lead to heart healing and opening. Kathy breathes this superpower.
If you feel like you would like to be inspired to live from the heart of your life, or if you or anyone you know has lost a child or someone dear to them, I highly recommend this book.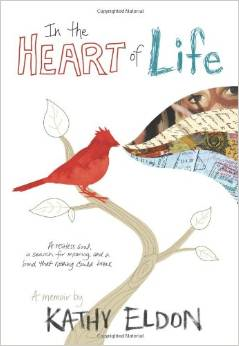 I read it while on vacation a few weeks ago. It's an exciting and deeply moving, continent-hopping adventure. It happens to also be sexy: her love life is a tantalizing thread woven throughout the memoir. And those who have experienced loss may be inspired to heal in a brand new way.
I recommend doing anything you can to get into this superhero's space. It will be good for your heart, I promise.
There are plenty of ways to connect with Kathy Eldon. Here are just a few:
In the Heart of Life: A Memoir at Amazon: http://www.amazon.com/In-Heart-Life-A-Memoir/dp/0062048627
If your child was taken from you by someone or something that you can't forgive, point them directly to the book and also to Kathy's TedXOrangeCoast talk: http://bit.ly/1nnjw6u
If you have a teen, check out Kathy and Amy's TedXTeen talk about Dan's philosopy of "Safari as a Way of Life": http://tedxteen.com/talks/tedxteen-2011/51-amy-kathy-eldon-safari-as-a-way-of-life
Creative Visions - Kathy and Amy's nonprofit organization which helps artists like Dan who are using media and arts to create change in the world: http://www.Creativevisions.org