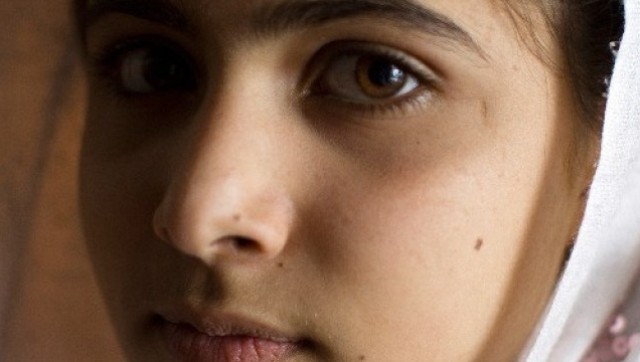 Isaak Dahir sits on the mat in his yard. He is talking about the death of his wife, Maliun, aged 45. She died at Garissa Provincial Hospital in North East Kenya after giving birth to their daughter, Sumaiya.
"I don't have words to explain the impact of my wife's death on my family. She was somebody to be treasured, someone very precious. She was supporting our six children by paying their school fees. Now there is nothing. We were married when Maliun was 18. She was a very good person, she gave me moral support and physical support, everything. After delivery she immediately started bleeding, they took her to theatre, but there was no blood transfusion available and she died."
Isaak points to his 12-year-old daughter, standing in the background, holding the newborn. Since her mother's death in childbirth she had been taken out of school to care for the baby and cook and clean for the family. Now, instead of staying in education to become a future breadwinner, perhaps a much needed nurse or midwife, she will be married off by her father as soon as possible. One less mouth to feed.
Without education, her own chances of dying like her mother have dramatically increased. Girls who give birth under 15 are five times more likely to die in childbirth.
This is not just a problem in Africa. In India too, the "teenage pregnancy and childbirth rate is almost four times higher among girls with no education than among those with secondary education," while in many countries, pregnancy and birth remain the leading killers of young women. Meanwhile if half of teenage girls could delay becoming mothers until after 20, infant deaths would go down by 166,000 too.

Delaying a girl's marriage through education not only decreases her risk of injury and death during pregnancy and childbirth, it also means she will have access to information about safe sexual behaviour, family planning and the opportunity to pursue a career which will benefit her, her family and, when she is ready, her own children.

Early marriage and death in pregnancy so often go together, a spectral horse and carriage. Education for girls is the best, and often only, hope of breaking this vicious circle.
This blog is part of a series called "Malala's Impact," which highlights the need for global education. The series is launched in partnership with the UN's Global Day of Action for Malalacampaign on November 10.