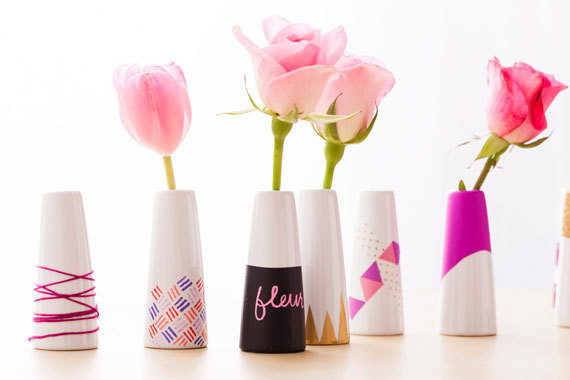 Spring has officially... sprung! It's time to fill your home with freshly cut flowers, seasonal succulents or maybe even come home to a bouquet or two thanks your special someone. If you're as flower obsessed as me, then you often run out of places to put all those beautiful blooms. Until now! Here are 12 gorgeous DIY vases you can actually make -- no kiln or re-enactment of that amazing scene from Ghost required.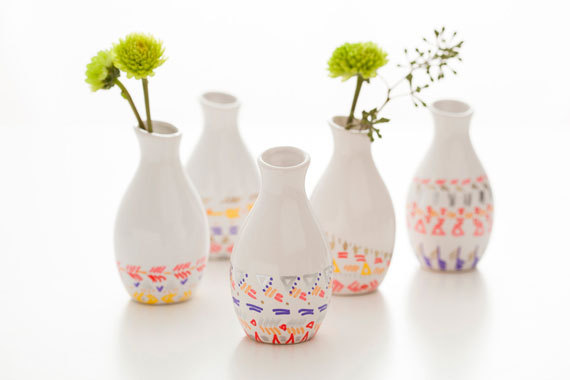 1. Paint Pen Patterned Vases: First up, bust out your paint pens to make a collection of pattern-covered vases. (via Brit + Co.)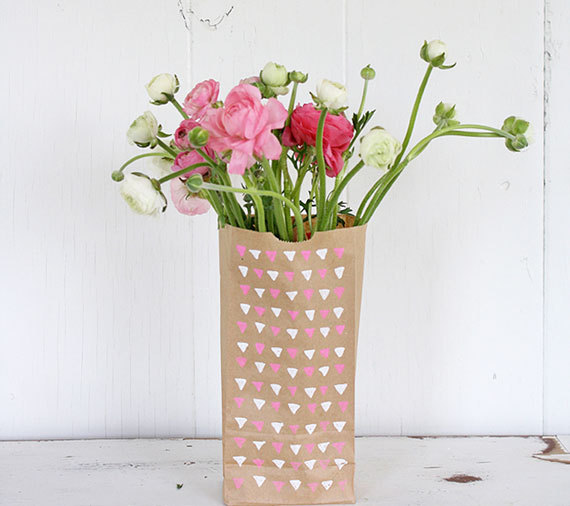 2. Triangle Flower Bags: Who knew a decorated paper bag could double as a vase? Just sneak a mason jar or glass in there and you're good to go. (via A Bubbly Life)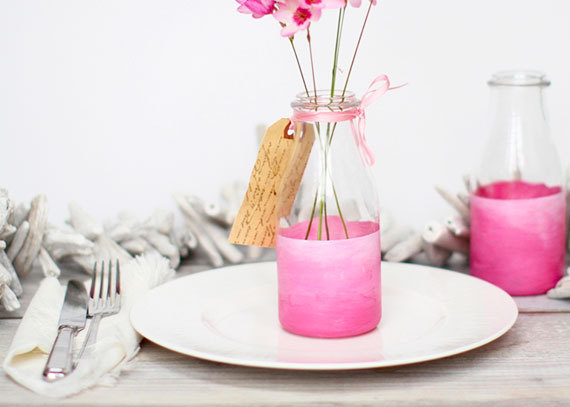 3. Ombre Painted Floral Bottles: Think pink! We think the (pink) ladies from Grease would definitely approve.(via Kate"s Creative Space)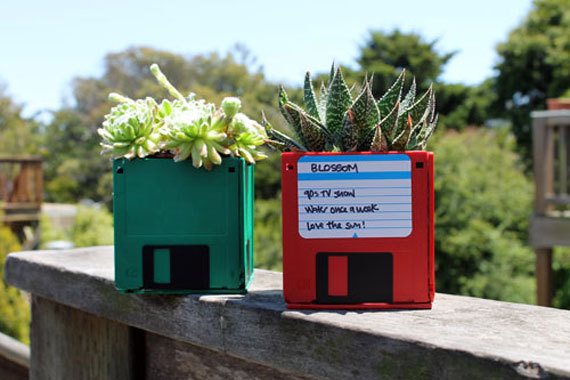 4. Floppy Disk Planters: Still have a pile of floppies laying around? Or feel like scouring eBay? These make for adorably quirky succulent or cactus planters. (via Brit + Co.)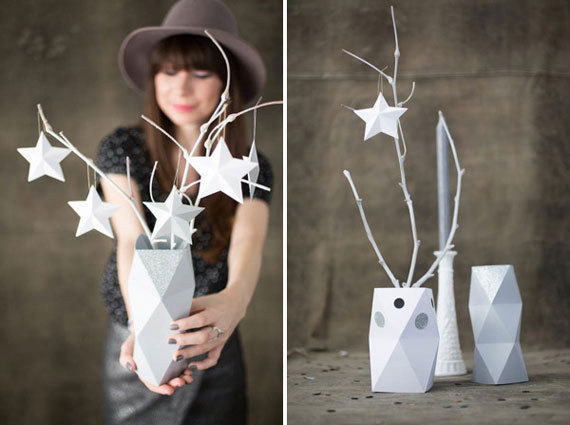 5. Faceted Flower Vessel: This faceted vase makes a statement with its sharp corners. White painted branches complete the modern look. (via Oh Happy Day)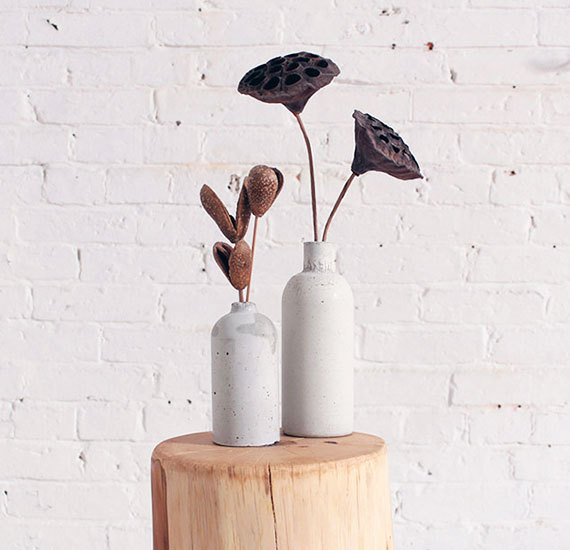 6. Concrete Vases: Did you know you can use old bottles to make custom concrete vases? If you need a little extra punch, paint the bottom with a pop of color. (via Brit + Co.)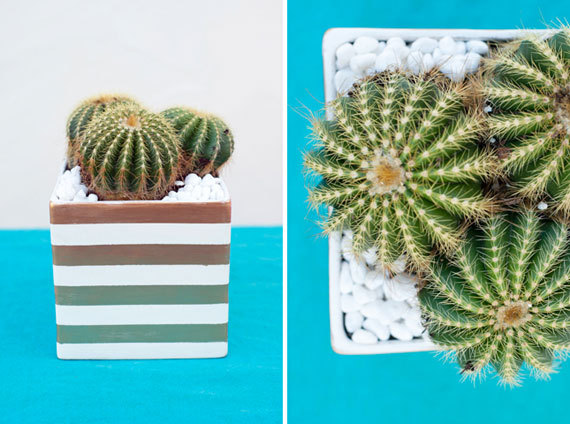 7. Gold Embellished Planters: Stripes are always in. Gold stripes? Even better. Painter's tape and gold paint are all you need to trick out a basic white vase. (via Brit + Co.)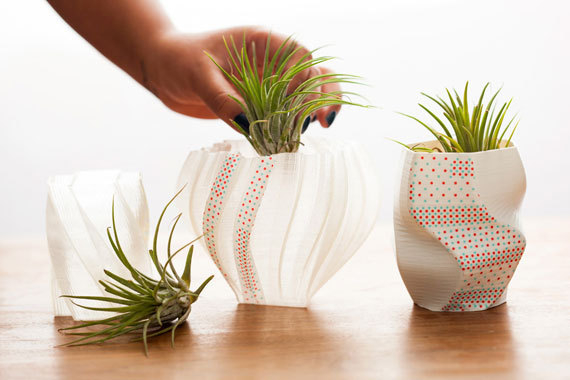 8. 3D Printed Washi Tape Vases: I know not everyone has access to a 3D printer, but you can totally order some basic 3D vases like these and then adorn them with washi tape or trim to add a little extra pizzazz. (via Brit + Co.)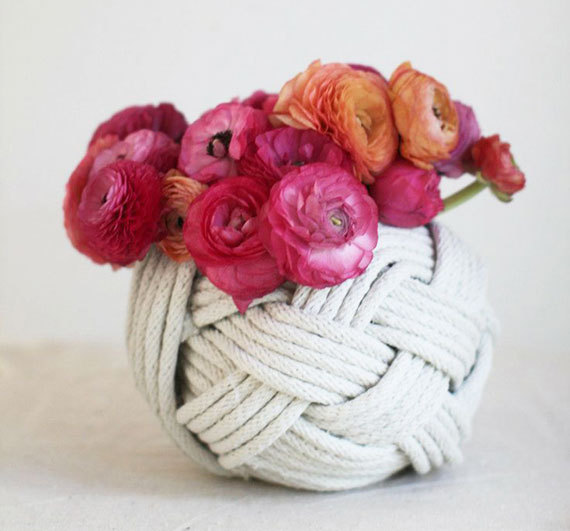 9. Rope Bloom Bowls: Dig the nautical vibe? This rope flower bowl is stunning any way you look at it. (via Style Me Pretty)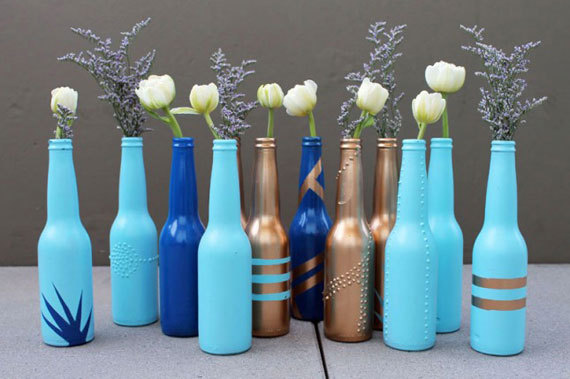 10. Painted Flower Bottles: Upcycle alert! Just gather up the remnants of your next party, buy some paint and you've got yourself a new set of vases. (via Brit + Co.)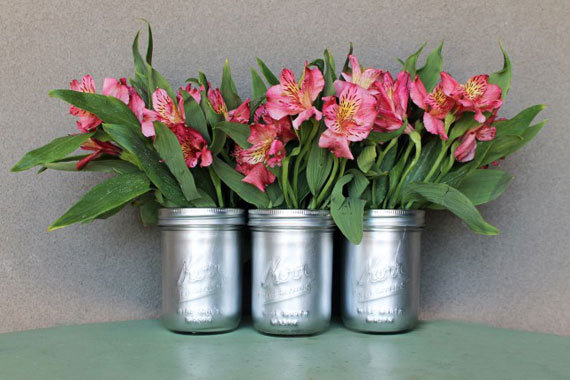 11. Metallic Mason Jars: If you're a new DIY-er, this is one trick you will definitely employ more than once. Transform regular old mason jars into statement glassware with a coat of spray paint on the outside or house paint on the inside. (via Brit + Co.)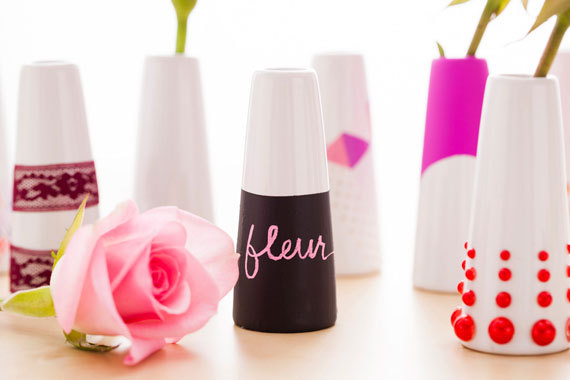 12. Chalkboard-Dipped Vase: Finally, you can add a coat of chalkboard paint to create a vase that can be customized for any event, holiday, or party. (via Brit + Co.)
What DIY projects are on your must-make list this spring? Talk to me in the comments below. And be sure to head to Brit + Co. for more creative DIY tips, tricks, and ideas.