A day in fashion week feels like a month of normal time. And day two of Paris Fashion Week was an explosion of colours, sounds and experiences. Today saw Barbara Bui, Carven, Nina Ricci and Pierre Balmain amongst others. Some old some new. Nothing borrowed and not much blue. Nina Ricci graced us with floaty dresses and Victoriana. Barbara Bui turned fur funky.
There were two particular designers -- at Carven and Balmain young and upcoming and wanted to make their mark.
Carven was at the classic Jeu de Paume building near the Tuileries yet there was nothing traditional about the show. We sat in middle of catwalk on blocks and the runway was around us -- no random beehive blocked the view. Yellows with pinks and rainbow dresses made girls look like candy. Though their pale make up and uber skinny faces were a little too sallow at times. For such a vibrant collection it was a shame that the clothes sometimes lost their sensuousness as a model's hip was just too bony.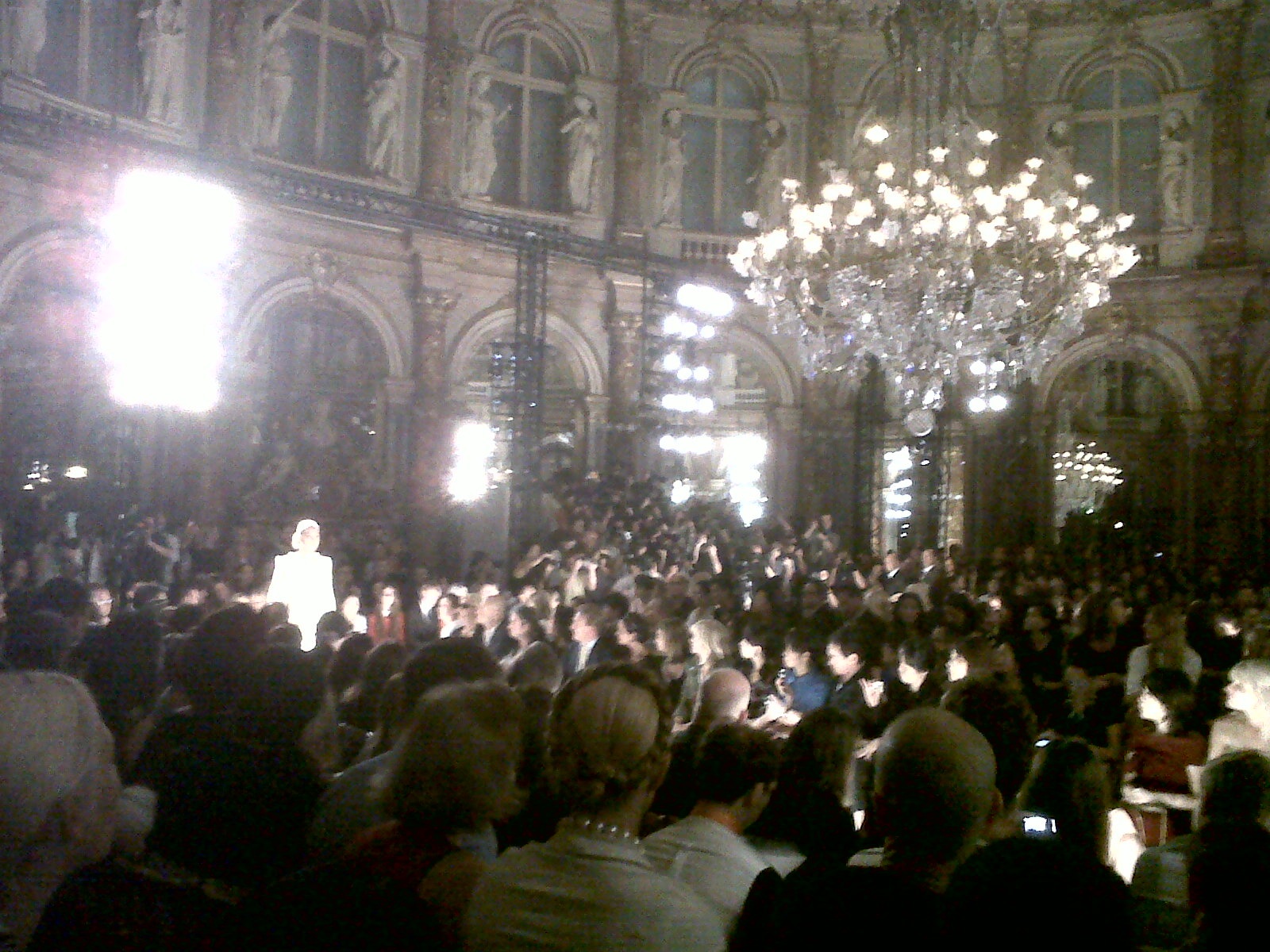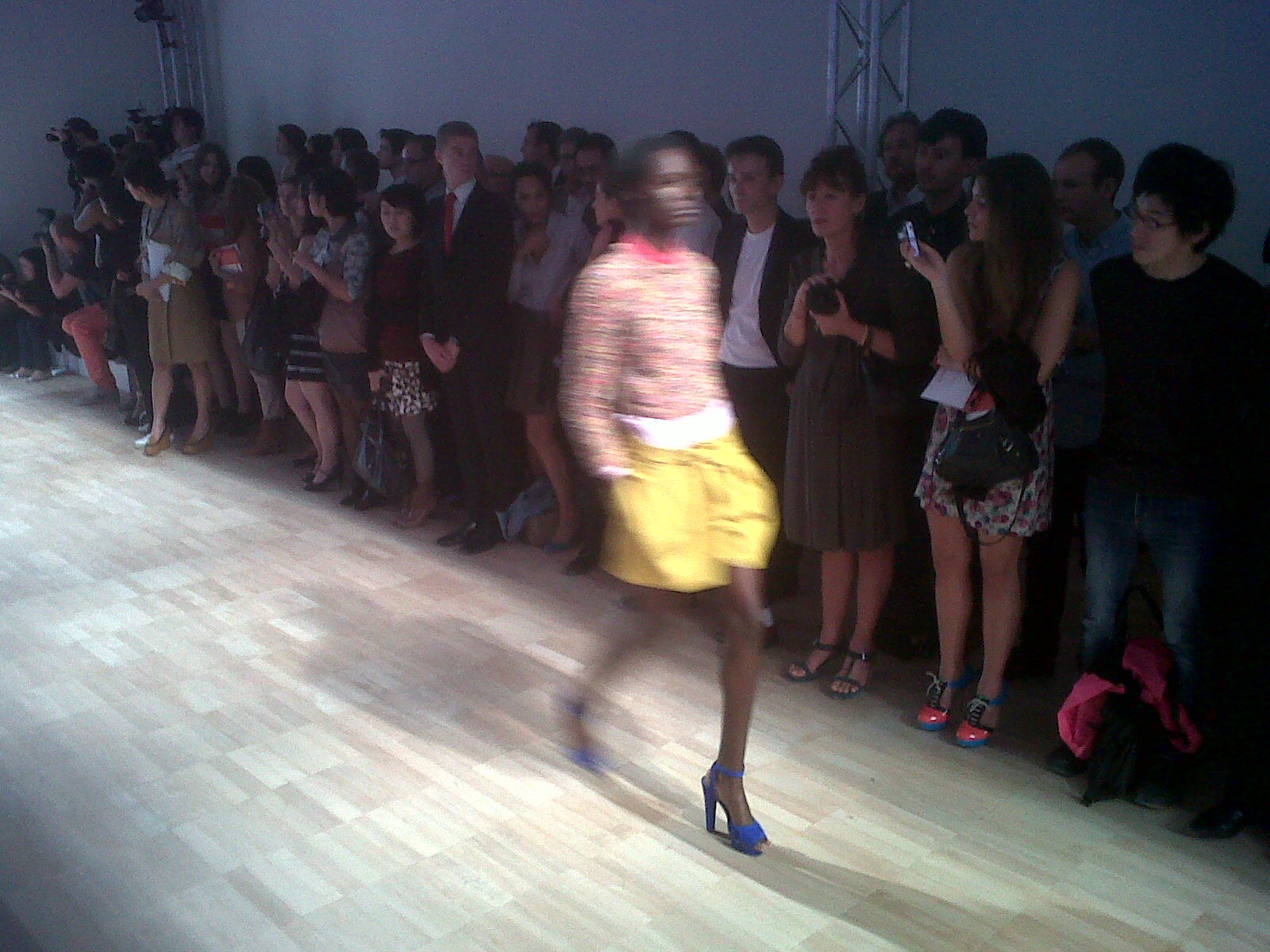 All the great and the good were there -- Anna Wintour who arrived after everyone, left before anyone else did in her regal way. There were also local stars such as Ines de Fresange who likes to support young designers and Isabelle Huppert. Everyone was buzzing after -- the creator of the show, Guillaume Henry was utterly humble as he came out at the end. I bumped into him afterwards at a local cafe -- nothing glamorous. I congratulated him and he was genuinely touched and surprised. None of the usual prima donna behaviour.
Balmain was the opposite experience. After a Christophe Decarnin had his burn out, the pressure for Balmain was on. The space was grandiose -- a ball room in the Intercontinental, chandeliers, gilt chairs and usual up down runway. Press paps one end and the usual crowd of front row-ers. Fashion elitism in the extreme. The most amusing moment was when a photographer screamed at the fashion lovvies to uncross their legs.
Pierre Balmain is a vibrant youthful brand yet the show wasn't. It tried to be glittery but ended up very gold, sadly to the point of gaudy. It felt like being in the Queens throne room of Buck House. TOTT. Too over the top. It's a ready to wear show and very little felt wearable. To me. There were some interesting sparkly pieces but it was a clear case of all that glitters in this case was definitely not gold.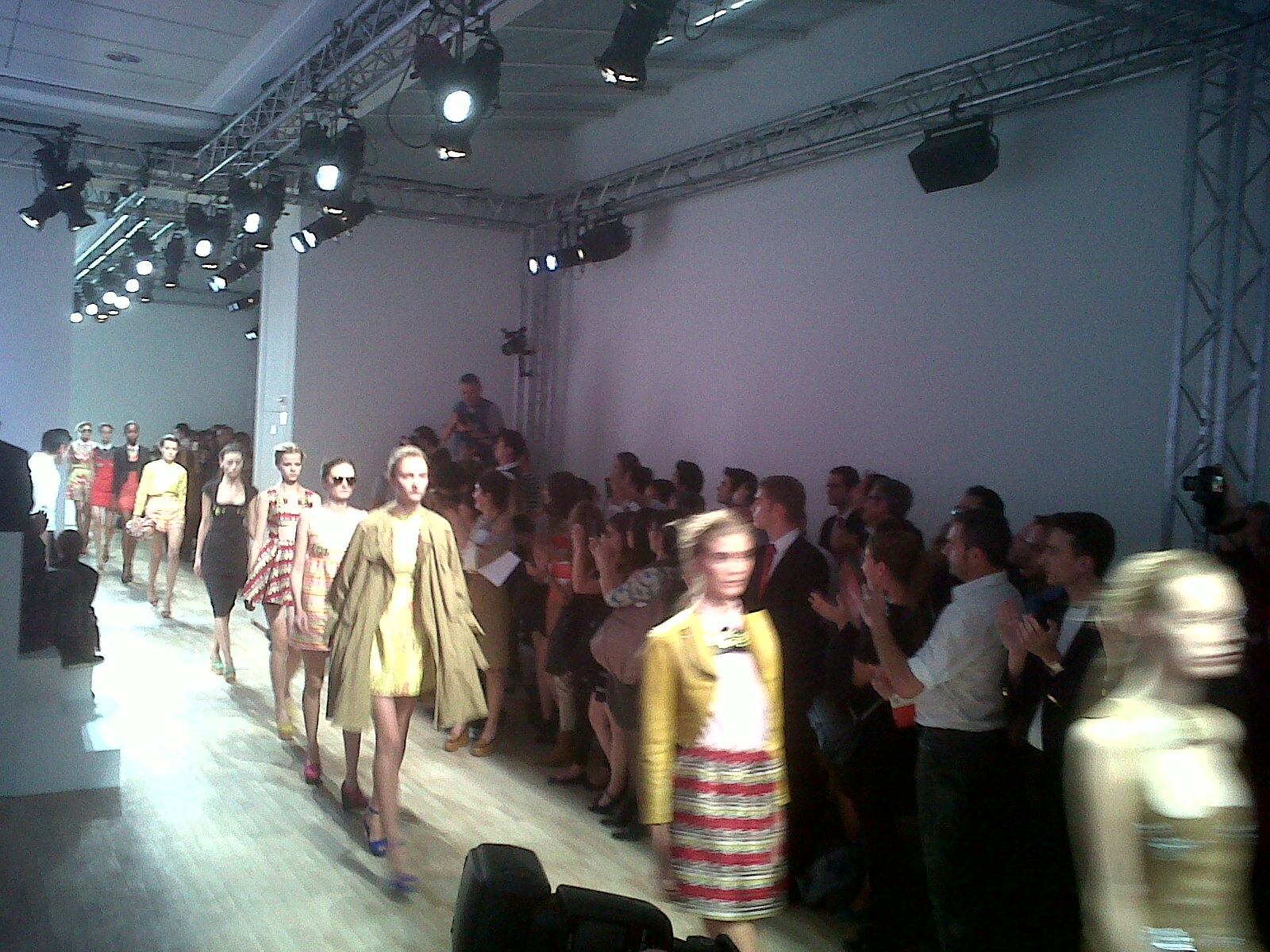 The moment of the day that put everything in perspective was talking to a random model in the foyer. She posed and pouted but then said she didn't wear any designer labels... Oops.