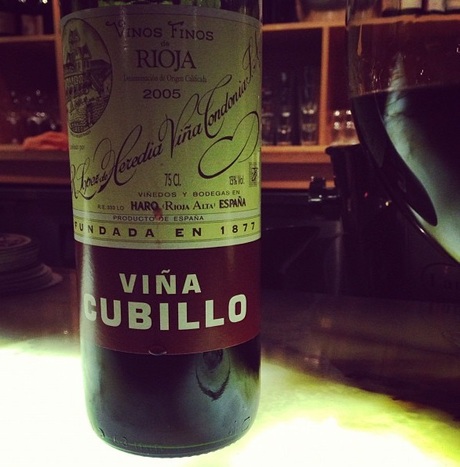 So you might not really enjoy wine. You may find it boring or snobby. Or, perhaps you love wine but you always buy the same Trader Joe's bottle and couldn't tell what grape it was to save your life.
But alas, you have a hot date, and she (or he) loves wine. Matching the wine with the woman will not only impress her, but it might even get you to first base. I can help.
Let's play the identity game. While these are not steadfast rules, the following mappings might shed some light on how to choose the right wine for your date and guide you on your path to wine enlightenment.
The "Adorkable" Fox -- Every guy I've met absolutely loves Jess on The New Girl. She's hot, she's nerdy, and "pink wine" makes her slutty. Pink wine, also known as Rosé, is sure to warm her heart... among other things. It's pretty and quite frankly, damn adorable. Go with a bottle like "Long Stem Roses" by Bugay Wines and Vineyards. Its romantic bottle compliments its blush pink color.
Quick Fact: Rosé gets its color from the contact of the grape with it's skin.
The Sexy Sultress -- Spicy, elegant and vibrant. I'm talking about the wine, not just the lady. Win your date's heart with a Tempranillo like the 2005 Lopez de Heredia "Viña Cubillo" Crianza Rioja (pictured above). Bonus points if you can pronounce it. Share it over tapas and continue with the "tema de Espana".
The Oenophile -- Impress them with your knowledge of a wine from the Canary Islands a Spanish archipelago located off the coast of Africa. "7 Fuentes" is a unique red farmed on the volcanic soils of the largest of the Canary Islands, Tenerife, situated just about 60 miles off the southwest coast of Morocco, with its black sand and long strand. Get a bottle at K&L -- at 22 bucks if this best kept secret is still around.
The Romantic -- A bottle of Champagne is sure to please. And make sure you don't mistake sparkling wine for Champagne. The wine must be from the region of Champagne to qualify (that's in France). Pierre Moncuit is a solid producer. Try the Grand Cru Blanc de Blanc at around $80 a bottle.
The Visionary -- They like 'em big, bold and beautiful -- try Joseph Phelp's Insignia Cab. The 2010 is a great vintage. It ain't cheap, but she'll surely see your "big picture". Big spenders, check out the 1997 Vintage on bid at K&L Wine Merchants.
The Soul Cycler -- She's probably a health nut. She eats salads and spends 50 percent or more of her free time at SoulCycle, Barre class, or Athletic Yoga. Try a red or refreshing white wine. Both have been associated with a healthy heart and red is a good source of antioxidants, more specifically polyphenols. According to this Livestrong article, Pinot Noir contains resveratrol, a polyphenol which may reduce cardiovascular and cancer risks and improve blood sugars. I love The Donum Estate Pinot Noir at the moment.
On the contrary, white wine is light, fun and low calorie so this is a nice chilled treat on one of our 3 "summer" days in SF. Sanford Winery & Vineyards has a lovely Chardonnay. As Mark Twain so appropriately stated, "The coldest winter I ever spent was a summer in San Francisco."
The Climber -- Clif Bar also has a family winery. Started by husband and wife, the company has actually come out with their own wine a few years ago. And guess what? They call it, ironically enough, The Climber! If you happen to be going on a climbing date, they also have the Climber Pouch so you can sip post boulder.
Good luck!
We want to know: