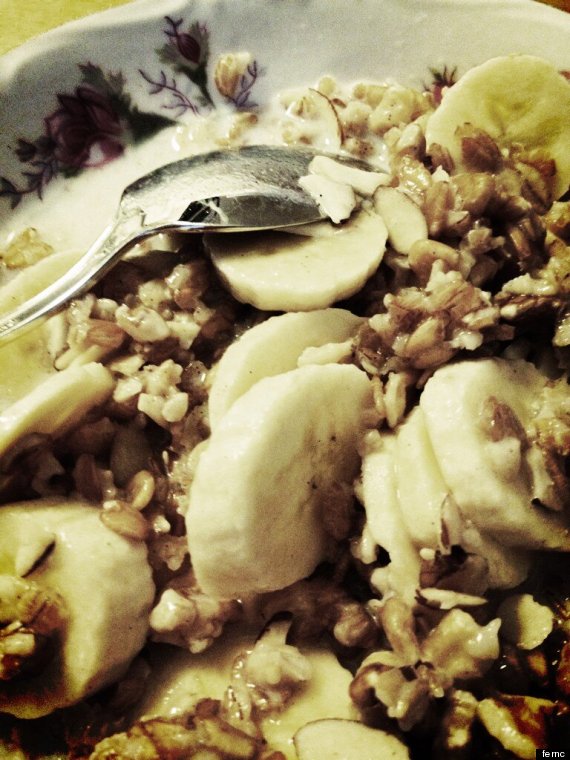 Who says breakfast can't be nutritious and artistic? This week's top photo comes from @fernc:
My daily breakfast: 5 grain oatmeal with banana, almonds, walnuts and nonfat milk. @huffpostarts #hpbreakfast twitter.com/fernc/status/3...

— Fern (@fernc) February 20, 2013
Check out the photos we received and submit your own below.
PHOTO GALLERY
#hpbreakfast
To take part in more photo challenges and see what the community has shared, visit here.