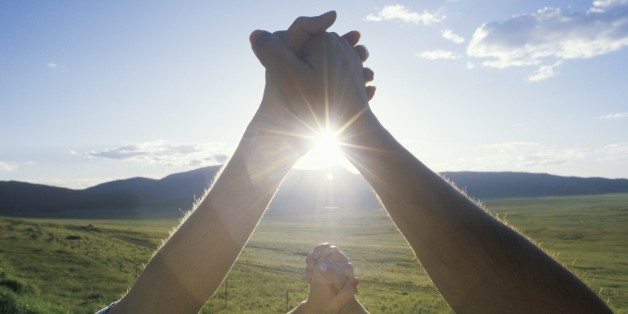 Last week my business partner, Kim Kaupe, and I sat down to discuss our major goals for ZinePak in 2014: to launch an app and reach five million new fans, among other things. We left our planning meeting feeling energized and excited about the days ahead. We couldn't wait to share these goals with our team.
Later that afternoon, I met with an employee, Joanna, to discuss a charity project she signed our company up for. As part of the New York Cares Winter Wishes program, we volunteered to purchase Christmas gifts for needy kids, teens, and elderly members of the community. One by one, Joanna read the names, ages, and "wishes" of each gift recipient. The first card she read was from a 17-year-old boy named Joshua. I expected he might ask for a video game console or maybe some other electronics device. I was excited to pick out whatever tech toy he might ask for. Instead, he asked for a coat. Specifically, "a warm coat." And, if it wasn't "too much to ask," a pair of sweatpants.
My head began spinning as Joanna went through the next 10 or so cards. I don't think I heard a single word she said afterward. I just kept thinking about Joshua and his heartbreaking request. All of a sudden, the goals Kim and I had just agreed up on 2014 seemed meaningless. What did it how many new fans we reach if Joshua, and thousands more like him in our city, didn't have a coat to keep warm?
The past few years have seen the birth of thousands of so-called "social good" companies, whose profits are tied directly to helping people in need. One of my favorite examples is a company co-founded by my friend Bridget Hilton, LSTN Headphones. For each pair of headphones the company sells, it provides a hearing aid for a child in need through the Starkey Hearing Foundation. It's an incredible giveback, and it's resonating in a big way. Bridget and her partner Joe have been singlehandedly responsible for giving the gift of hearing to thousands of people who would otherwise be without it across the globe.
But what about my company and the thousands of others whose business plans aren't built around a one-for-one model? What can we do to help people like Joshua and the countless others who are less fortunate in our communities?
For starters, every ZinePak employee receives two paid "charity" days per year to volunteer for any charity of his or her choice, if he or she chooses to do so. We just started a rotating position called "Culture & Community Captain," where every month one member of our team assumes the role of coming up with creative ideas to improve our workplace culture and help those around us. (Incidentally, the Winter Wishes gifts were part of our inaugural Culture & Community Captain role.)
Additionally, I'm challenging each member of my team to improve the happiness, wellbeing, or health of one person per week in 2014. It may not sound like much, but if each member of my ten-person company meets this goal, we will reach 520 people in our community. One of my employees has been purchasing a warm drink and bagel on her way home from work each evening to give to a homeless person. Another frequently offers to buy lunches for hungry people holding the doors at fast-food restaurants. A third volunteers regularly with Habitat for Humanity. In addition to these gestures, we will make a cash donation to one charity each month. (For December, the donation will go to Toys For Tots, which is run by the United States Marine Corps, and what I believe to be one of the finest charities in the world.)
Do I hope my company will reach five million new fans next year? Of course. But will I feel much more successful (and much prouder) to lead a team contributing hundreds of volunteer hours and good deeds to help make the world seem a little brighter for those who aren't as fortunate as we are? Absolutely. So, that will be my measure for success in 2014. It's that simple.
I hope other entrepreneurs and leaders will join me in reframing their definitions of success in 2014. If so, there are a lot of people who stand to gain something far too valuable to be reflected on a balance sheet.