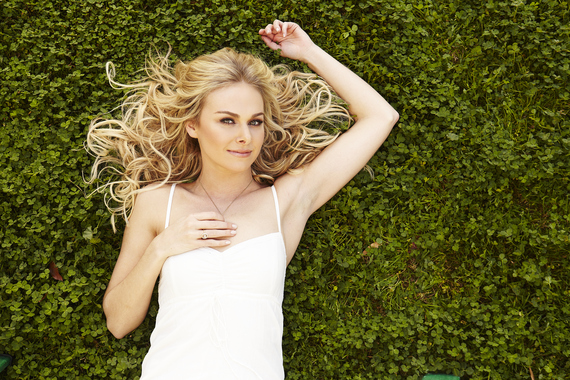 For Laura Bell Bundy, a wait that felt like a lifetime is finally over. After more than five years, Another Piece of Me, the much-anticipated follow-up to her major-label debut album, is finally in stores. "I'm just excited for my fans to hear it," Bundy exclaims over the phone. "The main question I've had from my fans for three years is, 'When is new music coming out?' It's so nice to finally be able to say, 'Now! It's out now!'"
The 15-song collection was carefully pieced together by Bundy to give fans a deeper insight into who she is as an artist. "My last album was personal, but it wasn't anything like this," the Kentucky native explains. "There's a reflective, personal side I'm sharing on this record. It isn't just songs about guys, or men. It's songs about the major experiences that happen to you in life and how you process those things. Whether you move on and forgive, or whatever. I'm really excited to share these songs," says the singer, who co-wrote more than half of the album's tracks.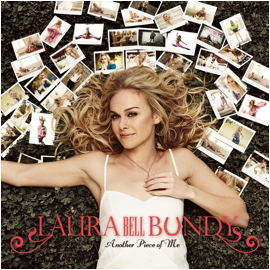 From the fun, upbeat "Two Step," a sassy collaboration with Colt Ford, to the driving "Give My Broken Heart a Break," to the introspective title track, there are indisputably many sides of Bundy on display. The most personal song on the album, a track called "China and Wine," is one she wrote for her parents. It delves into the impact their divorce had on the young performer.
"'China and Wine' might be the most cathartic song I've ever written," Bundy says. "Not everyone is going to relate to it, but I think it will really resonate with the people who do. My parents were very emotional when they heard it. My dad apologized, and I said, 'You don't understand. I get it now. I didn't get it at 14. I didn't have the information or the insight to understand what was happening, but I see it now.' That's what the song is saying."
Bundy estimates she's written enough material for four albums in the lead-up to Another Piece of Me, and she's carefully listened to hundreds more. "I just wanted to write and find really great songs," she says. "As soon as I realized what I wanted the record to be -- which is really just what the title says, a collection of all of these pieces of me, like a mosaic -- I was like, 'This song fits for this, that song fits for that, this is a catchy song, this feels authentic for me.' That's what I based everything on for this album: authenticity. It's also about nuance. I pushed myself to write about things I wouldn't normally write about, and I evolved as a songwriter and an artist through the process of this record."
"I've compared the process of making a record to having a baby," Bundy says. "You work on it for nine or ten months, and then it's done. You give birth. Mine's been gestating for more like four years, so I feel like I'm giving birth to a preschooler with this album!" she says. "I'm so glad it's finally out!"
Bundy's patience has been tested not only with releasing her the full album, but also with the stunning music video for "I Am What I Am," which she filmed three years ago in Switzerland while in the country performing at the Gstaad Country Music Festival.
"I'm the biggest fan of The Sound of Music," Bundy says. "I've loved Maria Von Trapp since I was a little girl, and the mountains are my absolute favorite place to be. There's no way I could go to Switzerland and not make a music video where I put my arms out and twirl around like Julie Andrews."
In addition to loving the movie as a child, Bundy performed in a national touring production of The Sound of Music when she was 12, with Marie Osmond playing the lead. As an adult, Bundy visited Austria and went on a The Sound of Music Tour: "We went to the fountain and rode the bikes, and I put a bandana on my head, and it was one of the best days of my entire life!" she says.
Becky Fluke, video director for "I Am What I Am," employed some daredevil tactics to ensure the shoot was as grand as Bundy pictured it in my mind - especially given the immense impact the film had on the singer. "I kept saying, 'I really think we need a helicopter. We're going to need a helicopter to make this more The Sound of Music-esque,'" she says.
Bundy didn't have enough time to get full approval from her label for the shoot, so she took matters into her own hands. "I said, 'I'm going to do everything myself and worry about getting reimbursed later,'" she explains. "So, basically, I paid a pilot $1,000 to rent his helicopter for an hour and said, 'Drop me off on that mountain over there.' Then, Becky was literally hanging out of the helicopter, strapped in with her seatbelt as a harness, holding the camera. Every time the helicopter flew over, my dress would blow up or I would fall over. It was hysterical. It took us some time to get the timing right with the wind, but we finally figured it out and it was epic. Talk about a committed director... Becky was willing to risk her life for the perfect shot!"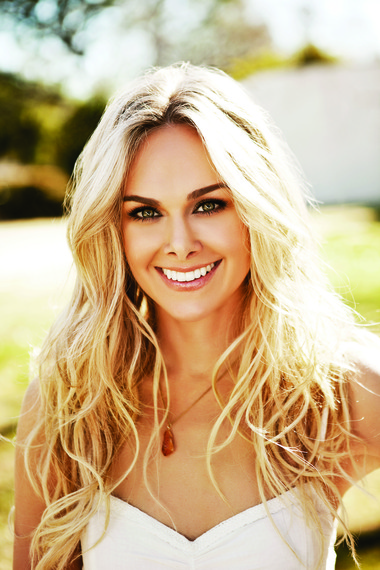 What will Bundy be doing to mark the release of her album? "I'll probably be getting really drunk somewhere!" she says with a laugh. "This feels like such a celebration. I'm just so happy and grateful to be able to share this with my fans." Fans can download Another Piece of Me on iTunes and find it in stores now.
Photos by Jeremy Cowart