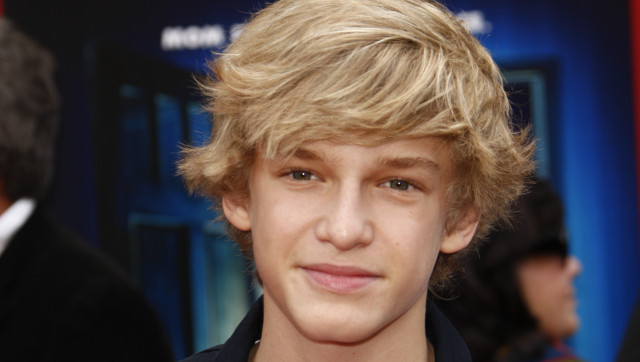 Growing up in the Gold Coast, Australia, Cody Simpson probably never thought he'd be such an inspiration to his fans. But a passion for making music was just the beginning. That passion grew into a dream and that dream has done so much in the lives of others. From being a regular kid, to a pop sensation, so much has happened. I can honestly say that Cody Simpson has changed my life in so many ways.
As a junior currently in high school, I have already been through a lot. This past year I suffered with depression, anxiety, OCD, and ADD and I often look to Cody for inspiration. If Cody would've given up on his dream, he wouldn't be where he is today. At the age of 16, he is already opening for big stars like Justin Bieber on tour and he has so much more coming for him in his life. Cody has showed me that hard work really does pay off and to never give up. As I struggled with anxiety in my life, Cody's music was there for me. Being scared and all alone is one of the scariest things in life. When I found I was no longer alone, I began to start having the faith I needed and that I would be able to conquer anxiety when it came up. Now as I live my life every day, when anxiety comes up, I know I am not alone. Cody performs in front of hundreds of thousands of people every other night, and knowing that he probably feels the same anxiety I feel gives me the strength to get over it.
Cody played a different role while helping me through OCD and ADD in my life. His music has played such a huge role in this part of my life. His lyrics help me clear my head and concentrate on things I need to. I like to think of Cody's album, Paradise, as a summary of my life. The lyrics on the album are so much more than words to me. They are reminders to be the person Cody is singing about. The lyrics on the album not only inspire me be a better person, but describe exactly how I feel. It's the four little letters that have helped me through life, more than anyone ever could have.