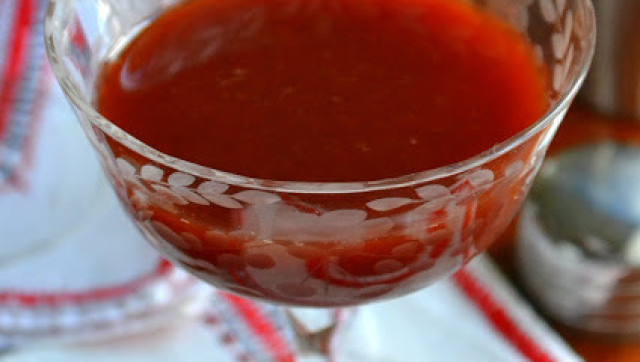 It's T-minus three days until V-Day, and because we're already a little burnt out on the red-and-pink of it all, we've decided to shower the real objects of our affection (that's you, BGG readers!) with some not-at-all-cutesy goodness.
Without further ado, here's what we're up to this week:
Monday
Start Monday at STREET, where the $6 happy hour nibbles can all be prepared vegan -- which is perfect for those trying a meatless monday regime. Besides a cruelty-free couple of hours, diners can also find $5 beer, wine, and valet. Though, we wouldn't recommend combining all three.
After, race to Beverly Hills to nab a spot to see Madeleine Brand talk to Al Gore at the Saban Theater. It's weirdly not sold out yet (which is either a promotions fluke or some sort of commentary about our fair city's attention span), so take advantage! If it does end up selling, we've got our eye on Meanwhile, Back at Café du Monde... a collection of food monologues to be performed at Tom Bergin's. We can't think of any other place we'd rather be while discussing the finer points of beignet-consumption. (Except, Paris.)
Hit play: Body Language -- Social Studies
Tuesday
If you're free in the afternoon, stop by Amoeba in Hollywood for a Mardi Gras celebration with classic NOLA tracks and a performance by the Dirty Dozen Brass Band.
Later in the evening, if you still need your Fat Tuesday fix, get up to the valley to Tony's Darts Away, where they're serving Louisiana Soul Food... the vegan version. Hey, it's Los Angeles, after all!
Then, head back over the hill to pick your poison from two fantastic shows tonight. We've got Ra Ra Riot at the El Rey and Peanut Butter Wolf at the Echoplex, so you're covered no matter what part of town you want to wind up in.
Hit play: Ra Ra Riot - Beta Love
Wednesday
After work, get yourself to Pasadena (really) to the KPCC offices to watch a screening of The Powerbroker, followed by a discussion of one of the most controversial figures of the Civil Rights movement. While you're in the neighborhood, maybe take advantage of this fantastic deal for a blowout, too.
Then, grab dinner at our favorite Pasadena watering hole (no, seriously!), The Luggage Room. Gluten-phobes rejoice -- all the pies can be made using gluten-free dough.
If you can stomach it, head back into West Hollywood after pizza to catch the one and only Dita Von Teese perform her special variety of burlesque/stripping/art. At the very least, you can knock this one off the bucket list!
Hit play: Craft Spells - The Fog Rose High
Thursday
Okay, ladies and gents, here it is: Valentine's Day. No matter what your relationship status says these days, we guarantee there's something out there for you tonight. On the couple-y side of things, there are some attractive prix-fixe options, like the $30 Cheap Date menu at Mohawk Bend and Coffee Is For Lovers at Project Gallery. There's also a screening of Casablanca at Cinefamily and a show called Art By People In Love at the Echo Park Film Center.
If that all sounds too saccharine, never fear: Rock and Reilly's Shred Your Ex night is sure to be cathartic. Alternatively (and equally as pseudo-violent), you could check out Literary Deathmatch. Or, just forget the very existence of the holiday (and your potential decline into spinsterhood, heyyy!) by partying in Santa Monica with the help of Penguin Prison or checking out Cassavetes' Shadow 2013 at LACMA. Might even meet a cute dude there. And wouldn't that be special?!
Hit play: Diiv - How Long Have You Known