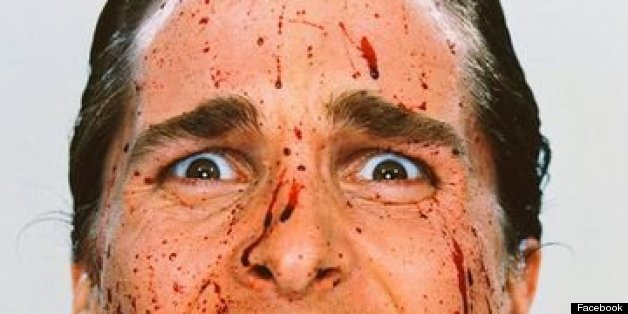 To reward you all for being awesome, we put together an amazing event this Sunday, May 19th, at members-only club 41 Ocean in Santa Monica. It's a health and wellness event, which basically means you're going to get pampered like crazy. On offer are manicures from Bellacures, tea-based cocktails from Tatratea, and tons of free goodies: fresh-pressed juices, detox supplements, raw chocolates, healthy bites from Chipotle, etc.!
Tickets are $10 with promo code "BGG," or you can get VIP tickets for $25 with promo code "BGG" and walk away with an insane gift bag.
What are you waiting for? Buy your tickets now, and we'll see you there! In the meantime, here's what's going on the rest of the weekend...
Friday
Betchya didn't know that Friday is Jamie Oliver Food Revolution Day, did ya? Chego, Picca, Mo-Chica, and Paiche are all putting together special dishes for the day, but we want you to start the night by attending happy hour at The Pikey. Three drinks will be on special from 4:30-7:30 p.m., and bar snacks (Smoked Ribs with Ramps and Fava Beans, anyone?) will be $7.
After, grab your bike and head to the Hammer for, well, Bike Night At The Hammer, which includes a screening of little-known Nicole Kidman-starrer BMX Bandits as well as the opportunity to have your portrait painted with your bike. (We guess we're not the only ones dying alone if this is actually a thing.)
If that sounds...weird...go see a Francis Ford Coppola double-feature of The Outsiders and Rumble Fish at The Egyptian instead. Or, if you'd prefer some live music, opt to attend one of the following shows (Ariel Pink and Digitalism are both sold out. Boo!): Fabolous & Pusha T at Club Nokia; Holy Folk and Tall Tales & The Silver Lining at The Echo; Sonny & The Sunsets at The Satellite; Seven Saturdays at The Center For The Arts in Eagle Rock; Disappears at Bootleg; Lola at El Cid; The International Swingers at The Viper Room; or MAKU at Los Globos.
Oh, and at some point in the midst of it all, grab dinner at Petty Cash if you can get a reservation via Thrillist. We ate there last week in previews, and it was damn good (although no one is convincing us to eat raw pig).
Later, wild out at this intense-sounding Lucent Dossier party, which is set to rage until 4 a.m.
Saturday
Start your Saturday in Echo Park for "Breakfast at the Bend" at Mohawk Bend, wherein proceeds from special $10 menu items will benefit Share Our Strength.
After, around noon, post up at the Tropicana Pool and Bar at The Roosevelt to partake in a party hosted by LA Canvas and ShopWasteland.com. Then, once you've had enough of trendy Hollywood, head slightly west to WeHo to catch Dominick's Annual Crawfish Boil. Or, head all the way west to party via the Venice Spring Fling and/or shop the Only Hearts Sidewalk Sale. While in that neighborhood, you may also want to pop into newbie bar Bank of Venice.
You could also skip all of the above if you've got a little cash available to spend on tickets to the KROQ Weenie Roast, where you'll catch performances by The Black Keys, 30 Seconds to Mars, Vampire Weekend, and others.
If you can't swing such pricy tickets, though, never fear. You can instead catch one of the following film screenings on Saturday night: Ted via Eat See Hear; American Psycho via Cinespia at The Hollywood Forever Cemetery; or the Back to the Future trilogy at The Egyptian. Or, see one of the following (cheap or free) live shows: Quadron at The Getty Center; Big Boi at The House of Blues; ScHoolboy Q, Dizzy Wright & Ab-Soul at Club Nokia; or Om Unit and XXXY at Los Globos.
Or, If you're looking for something more...elevated to partake in on Saturday night, head to LACMA for International Museum Night or join the Los Angeles Ballet for Balanchine Festival RED in Long Beach.
After, you should obviously head to night #2 of the Lucent Dossier fiasco, if you didn't make it there on Friday night. Or, even if you did. We won't judge. If one night was enough for you, instead check out newbie nightclub Create, a collaboration between SBE and the guys behind the Electric Daisy Carnival which allows you to buy tickets online instead of waiting in line at the door (not that we broke girls ever wait in line!)
Sunday
We suggest you start your Sunday with an all-you-can-eat (and drink!) brunch at Street. Or, indulge in one of LA's best Bloody Marys. Then, head west to work off the heavy food and booze by getting ridiculously pampered at our Feel Good, Look Good Wellness Day Out at 41 Ocean. Tickets are $10 with promo code "BGG," which will get you free spa treatments, manicures, brow treatments, and tons of goodies. Later, pop over to The Aero for a screening of A Streetcar Named Desire. Or, head back east to partake in Trivia Night at Busby's East. There's a $200 cash prize involved, plus prizes from Eat See Hear, The LA Film Fest, and more. After, hit up The Satellite to catch a show by The Ocean Blue, or be super aggressive and go to Drai's for IHC Sundays, where you'll catch Digitalism and others rocking out after 10 p.m., or just...go to bed. Seriously, it's Sunday!
PHOTO GALLERY
A Guide To Your Weekend