The theme for this year's International Women's Day is "Connecting Girls, Inspiring Women," and we see every day the transformative power women have on their families, their communities and the world. Heifer International's mission is to end hunger and poverty while caring for the Earth. Since 1944, Heifer International has provided livestock and environmentally sound agricultural training to improve the lives of those who struggle daily for reliable sources of food and income. Gender equality is a fundamental 'cornerstone' of our work because we understand the extraordinary potential of women to change the circumstances of their own lives and their families' lives.
In honor of International Women's Day, here are three portraits of women doing just that.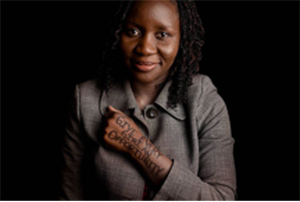 Beatrice Biira's life was forever changed by the simple gift of a goat from Heifer International, and she is beginning a new chapter of her life -- as a Community Engagement Officer for the organization. Biira, "one of Heifer's greatest success stories," first learned about Heifer as a young girl performing adult chores in her village of Kisinga, Uganda. She had little to eat and little hope. She yearned to go to school, but her family could not afford the school fees until they received that first goat. She now has a master's degree and a new position where she can engage and encourage others to learn about Heifer International.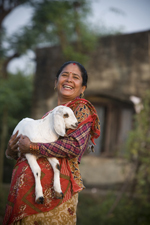 Ganga Khanal is now a leader in her village in Nepal, but she wasn't always. With hard work and determination, she transformed her own life into one of self-reliance and self-respect. In the process, she lifted up her entire family and much of her community, teaching all the power of transformation. Her journey demonstrates how Heifer International's model of development can bring self-reliance to marginalized women and communities. Today she has animals and crops and is part of a group that named themselves "social entrepreneurs."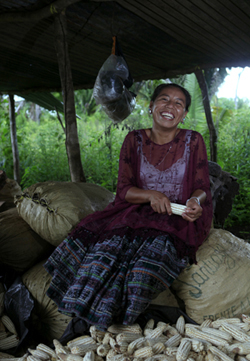 Esperanza Caal works on her family's farm outside Sayaxche, Guatemala. It took 14 years to make the remote, mosquito-choked plot bountiful; but today crops of oranges, mangoes, sweet potatoes, nutmeg, bananas, pineapples and corn thrive in the steamy heat. As participants in a Heifer project promoting sustainable agriculture and fair trade, the Caal family sows seeds that yield high-quality fruits and vegetables that fetch good prices. In Heifer trainings, they learn how to market their crops to make fair profits, and group members encourage each other to hold on to their farms, which are productive enough now that outsiders frequently show up with offers to buy the land.
View Heifer International's video, showing the inspiring stories of women -- from Senegal to Kosovo to India to Haiti -- who have overcome adversity and transformed their lives through the gifts of livestock and training, below: