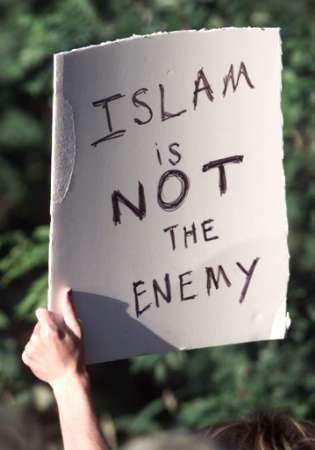 Last week's terrorist acts in India's financial capital left more than 180 people dead and 280 wounded. The Indian and European press is reporting that the violence has sparked widespread debate as to whether the terrorists should be considered and referred to as followers of Islam, but most of the American coverage of the attack is oblivious to what could potentially be a remarkable transformation in the Muslim world.
Immediately after the attacks, several Bollywood stars began to blog about the problem of associating Islam with terrorism. OneIndia"s web site reported that actor Aamir Khan wrote that terrorists are neither people of religion nor people of God.
"When will these politicians realise and admit that terrorists have no religion," wrote Khan. "Terrorists are not Hindu or Muslim or Christian."
Further, Khan attributes their actions to mental illness, not Islam.
"They are people who have gone totally sick in their head and have to be dealt with in that manner," Khan wrote in his latest blog.
Another Indian news outlet, Rediff India, interviewed Idris Ali, the president of All-India Minority Forum, shortly after the attacks. Ali is well known in India's Muslim community as an advocate for minority and Islamic issues as well as a harsh opponent of anti-terrorism laws. When asked about the relationship between the events in Mumbai and Islam, Ali said:
"What we must realize is Islam never propagates violence. The word Islam is derived from aslama, which means submission to the supreme power. And submission can never be achieved through bloodshed. Those 10 bloodthirsty men who slaughtered innocent Mumbaikars cannot be the followers of Islam. Had they read the Quran, they would have waved olive branches and not automatic guns."
Echoing the thoughts of actor Khan, Ali also said, "Fanatics have no religion, terrorists have no creed. The only religion that radicals follow is carnage."
Many Indians and Islamic believers not only refuse to call the terrorists Muslim but have also denied the dead gunman burial in their cemeteries because in their eyes the men who committed these acts are not Muslims.
In a recent article on India's NDTV web site, Abdul Razzak, the president of Dawat-e-Islami, an international movement for the propagation of the Quran and Sunnah, is quoted as saying: "The killing of innocents is against Islam. They are bringing shame to 25 crore (or 250 million) Muslims of India. These men are not Muslims. Why should we give them place anywhere? There is no place for them in our hearts and in our cemeteries."
Despite the fact that this movement to disown the Mumbai terrorists is widespread and gaining momentum in the Muslim world, most of the commentators in the U.S. are calling the events an Islamic attack. Michael Rubin, author of the National Review Online's blog The Corner, typifies the dismissive tone of many of the American journalists who at least acknowledge the debate.
"While it's fashionable to argue that terrorists in Mumbai do not act out of religion," Rubin writes, "but are simply misguided, the fact of the matter is that they justify their actions in Islam."
Rubin and the rest of the American media tend to argue that our focus should be on how terrorists describe their beliefs and not on whether their supposed fellow travelers recognize those beliefs as their own.
"For the purposes of policy and security, religion should be what its practitioners believe it to be rather than what academics or outside commentators say it is," said Rubin. "It is much more important to determine how terrorists are brainwashed in madrasas, than passing judgment on whether what they believe conforms to what academics believe Muslims should believe."
Rubin's comments betray a contradiction at the heart of our attitudes toward religion generally and Islam in particular. Millions of Islamic practitioners are telling us that the terrorists aren't Muslims, but outside commentators like Rubin are telling us (and people like Aamir Khan and Idris Ali) that they are. This contradiction points toward a fundamental misunderstanding of how religious movements work. At best, this means that writers like Rubin will continue to offer commentary that doesn't reflect the greater religious and political implications of identifying Islam with terrorism. At worst, it means that the curse of mutual incomprehension between America and the Muslim world will persist for some time to come.
Originally posted on USC Knight Chair in Media & Religion Site.