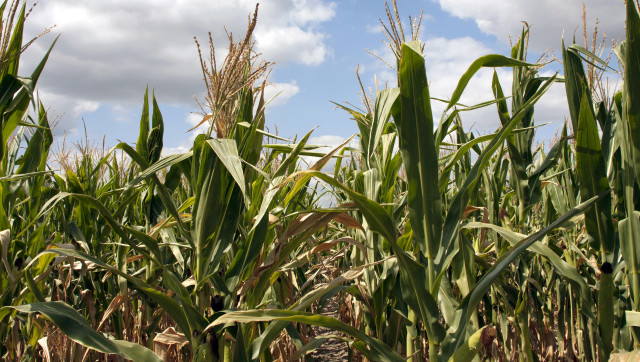 How many of us have wished we could predict the future? To gaze into a crystal ball and see our fate in 50 years time? Although we dismiss this as impossibility, a group of agricultural researchers from around the globe are coming together to do just that, and examine the future of our food system.
We understand the strain our planet is already under, to produce the food, feed and fuel our global population demands. The complex system is the point where world's most pressing issues converge; a perfect storm we must navigate with great care. We must feed our growing population whilst protecting natural resources, limiting carbon emissions and ensuring that the farmers of the world, many of whom are poor and highly vulnerable to climatic change, can arm themselves against the changes ahead.
Yet if these are the problems that we face today, what will we face tomorrow? How can we ensure we will not be blindsided by what the future holds for our most basic need, the need to eat?
To answer that question, agricultural research organizations from around the globe will be convening in Uruguay at the end of this month, at the 2nd Global Conference on Agricultural Research for Development (GCARD2). Their collection of 43 "foresight reports" have created an informed window into what the future of our food system will look like, exposing the issues that require our urgent attention today, so we are prepared for tomorrow.
Researchers from the CGIAR Research Program on Climate Change, Agriculture and Food Security, for example, are developing regional future scenarios for Africa and South Asia. Working in collaboration with regional partners they have developed "alternate future worlds" that explore key socio-economic and governance uncertainties and their impacts on food security, environments and livelihoods up to 2030 and 2050. In East Africa, government representatives worked with civil society, the private sector, and researchers to identify which factors will most influence food security. The emerging risk factors included the fragmented political state and whether the region takes a proactive or reactive attitude to food security, environments and livelihoods. By identifying the factors that will limit a nation's access to food, we have been able to work together to determine which alternate future world they want to live in, and subsequently implement strategies that will make the desired future outcome a reality. This has resulted in strong, new partnerships in which many actors work together to take action for their local communities.
Other studies from organizing partners of the GCARD2 conference examine a diverse range of subjects -- from the effect biofuels will have on our future food security to understanding the future challenges in water use. This meta-analysis extends to all corners of the world, looking at future possibilities in the Southern Cone of South America to the Asia-Pacific.
The challenges our food system faces are complex and ever changing. It is therefore essential that we invest the time, resource and capital needed to assess how these challenges will develop in the future, in order to prevent the crises or reduce their impacts, rather than face disaster when they occur. The foresight studies reveal that there is a great deal that we can do to ensure a food secure future for all. We must seize the opportunity with both hands, today.