When I look back at early family photographs of myself as a kid, I still get a warm feeling from these precious black and white images, now sepia-toned and somewhat worn on the edges. Even more telling in the memory department are the rare photos of me as a freshman at the Rhode Island School of Design, sporting a budding goatee and long hair hanging just above the collar of a shabby jean jacket, decorated with a "Senator Eugene McCarthy for President" button and a "Make Love Not War" pin stuck on for good measure. Everybody seems to have a shoebox somewhere of these forgotten but not unwanted images of their youth, which could not have predicted where we are now but surely have provided tangible hints of how our appearance and personality would mature some twenty years later. Without these photographic visual documents, we would not have a clear picture of how we ultimately developed into the kind of individual we are today, and certainly we would lose the missing visual link of others whose destiny was to become universally famous and historically important.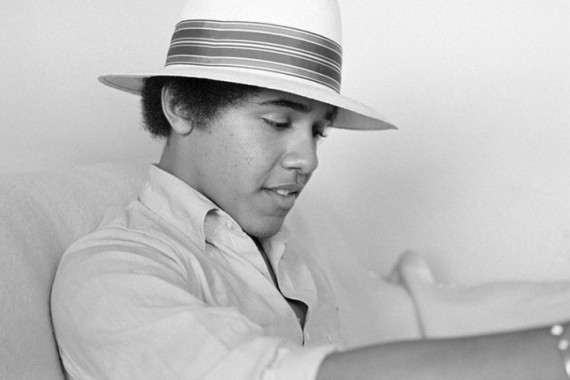 It wasn't always this simple to instantly recall one's youth by opening a plastic album and pointing to a picture of a smiling kid blowing out birthday candles. After all, modern photography was not readily available to a mass market until Kodak invented the Brownie box camera in the early 1900s. GE invented the flash bulb in 1927, offering folks the choice to take pictures at night, and Edwin Land invented the instant image Polaroid camera in 1947, which later became a favorite portable pre-digital tool for Andy Warhol. Believe it or not, the pinhole camera concept was invented around 350 BC, but no one imagined how it might work. Long after that, history finally could be permanently recorded, not on Dead Sea scrolls or cave walls, but printed on thin, silver-plated copper plates (daguerreotypes), and eventually on sensitized paper developed in a darkroom. Now, without a thought, we take images in an instant and launch them around the world with a quick touch of the "send" button. It really would be amazing to see a photograph of the young George Washington or Ben Franklin, but there was no chance of a presidential photographic portrait until the 19th century, when Mathew Brady started snapping photographs in Washington, D.C.; with a puff of smoke wafting overhead while peering through the camera lens under a black hood, he became the father of photojournalism. Largely because of Brady's inspiration and foresight we know exactly what twenty-six former presidents look like, from John Quincy Adams on, but pictures that portray a future commander-in-chief in his early twenties are few and far between.
We are indeed fortunate to catch a glimpse of President Barack Obama in a series of rare and revealing black and white images by photographer Lisa Jack, who, back in 1980, invited the handsome, hip guy known as "Barry" around the campus to pose for some pictures while he was a freshman at Occidental College in California. Like the images of a young brunette named Norma Jeane Baker, aka Marilyn Monroe, photographed by David Conover and forgotten for over twenty years until the negatives were accidentally discovered in a drawer, Lisa Jack hadn't thought about the photo session until her friends expressed disbelief that she had gone to college with Obama. As proof positive, Ms. Jack rummaged around in her basement for the preserved negatives shot decades earlier of the man who would be president. According to Guy Trebay of The New York Times, "The best thing about Mr. Obama's appearance is how streamlined and effortless he makes looking good seem." In the novel series of twenty-eight photographs, on view in the Mark Borghi Fine Art booth at the Art Hamptons fair this weekend in Bridgehampton, N.Y., it seems apparent that the future president had clear-cut notions about individual style and self-presentation; valuable attributes that former presidents Kennedy and Reagan retained before and during their residency in the White House. The young college student Obama grew his hair long, wore hip Hawaiian shirts, and in the framed portraits on view, appears to be quite conscious and comfortable with his good looks, playful natural style and sexy demeanor, and with an engaging smile that years later would be a factor in winning the national election.
With a bit of theater and mystery, but not accompanied by trumpets to the tune of "Hail to the Chief," Lisa Jack, in her exhibition titled: Barack Obama -- The Freshman + 1, will unveil this weekend a never-before-seen image of the youthful and charismatic college kid who became our nation's 44th president. Fairgoers can meet the photographer at a reception during the fair on Friday, July 13, 5-6 p.m. (Booth B1).
For additional information, please contact Mark Borghi Fine Art at (631) 537-7245 (2426 Main St., Bridgehampton, N.Y.) or visit www.borghi.org. A portion of the net sale proceeds from this exhibition will benefit Autism Speaks.
Bruce Helander is an artist, the Editor-in-Chief of The Art Economist, and a frequent contributor to the style section of The Huffington Post. He is a White House Fellow of the National Endowment for the Arts and the former Provost and Vice President of Academic Affairs of the Rhode Island School of Design.
PHOTO GALLERY
Chance Encounter