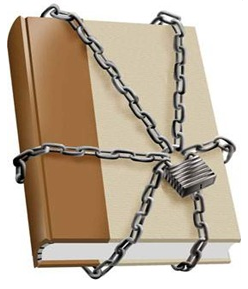 In an article in Forbes this week, author and public policy provocateur Steve Cohen asks the reader to ponder a simple, if somewhat surprising, trade-off: "A $5 Children's Book vs. a $47,000 Jail Cell -- Choose One."
A former member of Hillary Clinton's Prescription for Reading Partnership task force, Cohen goes on to reveal that Texas (among other states) "uses fourth grade reading scores to project the number of prison cells they're going to need 10 years later," a methodology that cites "elementary school reading difficulties as a proxy for serious problems later in life."
If this is the case, writes Cohen, the future of our country looks bleak. According to the National Assessment of Educational Progress, he says, "today, fully 67% of American fourth-graders can't read at the fourth-grade proficiency level; and 33% score below the basic competency level."
Such distressing data, Cohen reports, has led to the creation of innovative literacy programs, such as Reach Out and Read, Teach for America and Reading is Fundamental. But that's where a new problem arises. These programs, says Cohen, are now in jeopardy:
"Six million dollars in annual funding is being threatened by politics. That's because Reach Out and Read receives a small portion of its funding from the U.S. Department of Education -- in the form of an earmark. It is not an individual Congressman's earmark or a secret earmark, but what is known as a 'national' earmark. That means that more than two hundred representatives and senators have signed an appropriations letter asking the leadership to direct the department of Education to allocate -- from its already appropriated funds -- money for Reach Out and Read.

By saying 'no national earmarks' -- earmarks that do not involve secret, incremental, or special interest funding -- the Congress is making a statement and a choice. The statement sounds right: no secret projects or goodies for constituents, contributors or special interests. But there are also (probably) unintended consequences: Congress is saying it is better to pay $47,000 in 10 years to keep someone incarcerated than it is to spend $10 today for two children's books."
Will the current political posturing over earmarks upend America's efforts to improve our kids' literacy and, in the process, make for a stronger and better educated nation? To read Cohen's complete article, click here.