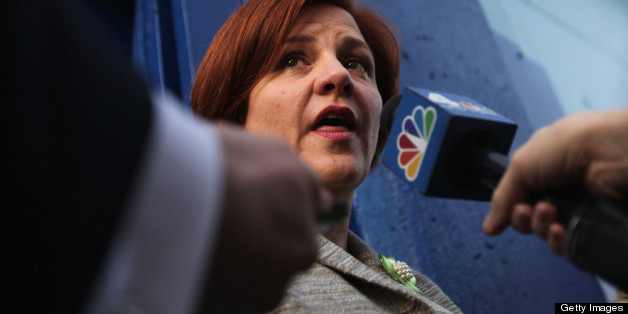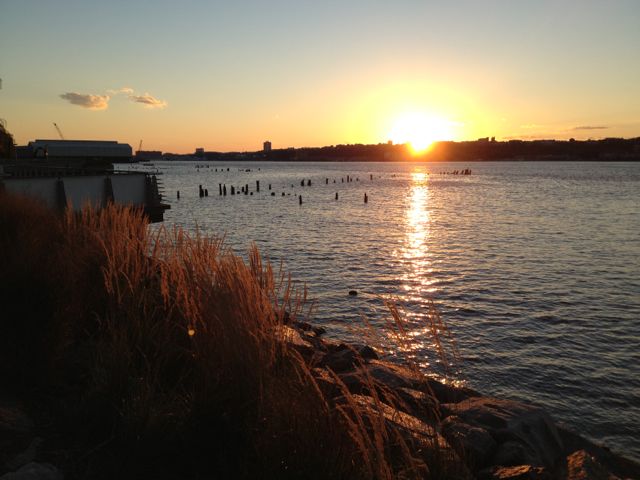 Sunset on the Hudson (Photo by Bruce Weinstein)
What are we to make of Christine Quinn's admission in the New York Times this week that she has wrestled with bulimia and alcoholism? Is this a shameless attempt to win voter sympathy, a praiseworthy confession that can inspire others, or an uneasy mixture of the two?
As tempting as it might be to view the Times piece cynically, Quinn is to be applauded for telling this story. Exact numbers are hard to come by, but the National Institute of Mental Health estimates that 0.6 percent of the adult population have a lifetime struggle with bulimia. Eighteen million people have an "alcohol use disorder," according to the National Center for Alcohol Abuse (which, like NIMH, is a branch of the National Institutes of Health). If only a small fraction of the people afflicted with bulimia or alcoholism are moved by Quinn's revelation and seek treatment, her decision to make her private struggles public will have greatly served the public interest.
This isn't mere speculation; we have precedents for the positive effects of public figures who reveal their health problems. Stevie Nicks wasn't the only one to declare "Betty Ford saved my life" after the former First Lady openly discussed her struggle with alcoholism and founded a treatment center in Rancho Mirage, California. The announcement of President Ronald Reagan's colon cancer "stimulated public interest in early detection," stated the peer-reviewed Permanente Journal in 2011. And it's not just politicians who have used their public profile to raise awareness of health matters; in his recent memoir, Peter Criss, the original drummer of Kiss, spoke movingly about his own bout with breast cancer and how the decision to talk about it (a particularly difficult thing for men to do) has prompted men around the world to take this issue seriously.
What the New York City mayoral candidates do is often national news. Much of the reporting concerns unethical conduct, and it's right and good that this is the case. But it's also important to note when a candidate does something praiseworthy, as is the case with Quinn. A full accounting of the race for City Hall ought to look at the good as well as the bad and the ugly.
In claiming that Quinn is courageous for telling her story, I'm not suggesting that her behavior in other areas is blameless. In her service on the New York City Council, her backpedaling on the term limits issue, in which she changed her mind about keeping the mayoralty to eight years, is ethically questionable at best. For now, however, the bottom line is that Christine Quinn is to be commended for removing some of the stigma associated with eating and drinking disorders.
May others benefit from her candor and bravery.
* * *
What's your ethics IQ? Find out here.
Follow me on Twitter and join me on LinkedIn.
Thank you for reading my blog.