It's always a great pleasure to speak to an artist with a deep and enriching story that serves as the motivation for the particular piece of entertainment that they choose to grace us with.
It might look as though some have had it easier than others, but every story has a beginning - so does the story and motivation behind Jacquie Wayans' debut album aptly titled My Strength, My Song.
The album consists of cover songs from Christian music legends such as CeCe Winans, Donnie McClurkin, and Sandi Patty.
This album is very tied to Jacquie's own life of numerous tragedies, loss and hardships. In her beautiful voice, each song is delivered in an easy listening style that shares different aspects of her struggle through each track.
In sharing her story through song, she has also made her dream project a reality -- her dream was to create an album that would speak to the souls of everyone who listens to it as well as speak to the human condition.
It does exactly that.
Today, Jacquie has added recording artist to a lofty and growing list of talents and projects. In 2012, she authored the children's book Ambrose. She also hosts her own radio show.
Jaquie shares the details of her motivation for this deeply enriching freshman project:
It's always a pleasure to speak another Wayans on the scene.
Jacquie: Thank you for reaching out, Bryan. I truly appreciate it.
Tell me about your debut album. I know that you've been musically inclined for some time, plus you do a few different things, radio show host, author and singer -- now, a recording artist. What made you finally do this?
Jacquie: There were a lot of years there where there was a struggle, and there was a time where I almost gave up to soon. I felt like I had been in the struggle for so long that to end it that point, I felt that I was justified in deciding to do that and check out. Thankfully God didn't allow that happen and surrounded me with people and realizations that helped me see that there could be a better day. There are so many people out there who are grappling with decision every day to call it quits. That's why it was so important for me to do this project; it's been on my heart for a long time. It's my dream and it comes from deep within my soul to let people know that there is that possibility of holding on to another day. That's what I'm doing and why I'm doing it.
I can personally relate to that. I believe that your message will ring very true for a lot of people out there, particularly in economically stressing times such as these. These people are of the belief that their futures are filled with uncertainty. If they are not going through their own struggles, then they're turning on the television and watching millions of others who have heartache of some kind. There is a strong need for messages of inspiration out there. People should also always stay encouraged to follow their dreams.
Jacquie: Our society, including myself, there are ways that we practice escapism. Whether it's coming home and watching TV and vegging out, or if it's going clubbing on the weekends -- whatever it is, we practice escapism and don't truly sit in the quiet moments to deal with the pain and the discomfort that's going on in our mind. I say our mind because it's the discomfort of our circumstances or situations.
Yes, I agree. I know that I've sometimes felt like it's easier to file it away, it'll work itself out. There are a lot of people who do that.
Jacquie: Part of it is that we want an immediate light at the end of the tunnel. For some people it happens that way, but for most of us we have to kind of dig through it. I love the Whitney Houston song, I Look to You. One of the lines that she has in that song is "Take me far from the battle." Whenever I sing a song, I kind of the tweak the words a little bit -- when I sing that particular song, I actually tweak that line and sing "Take me strong through the battle." If I go far from the battle, when that situation comes again I won't have developed the strength to meet that situation head on.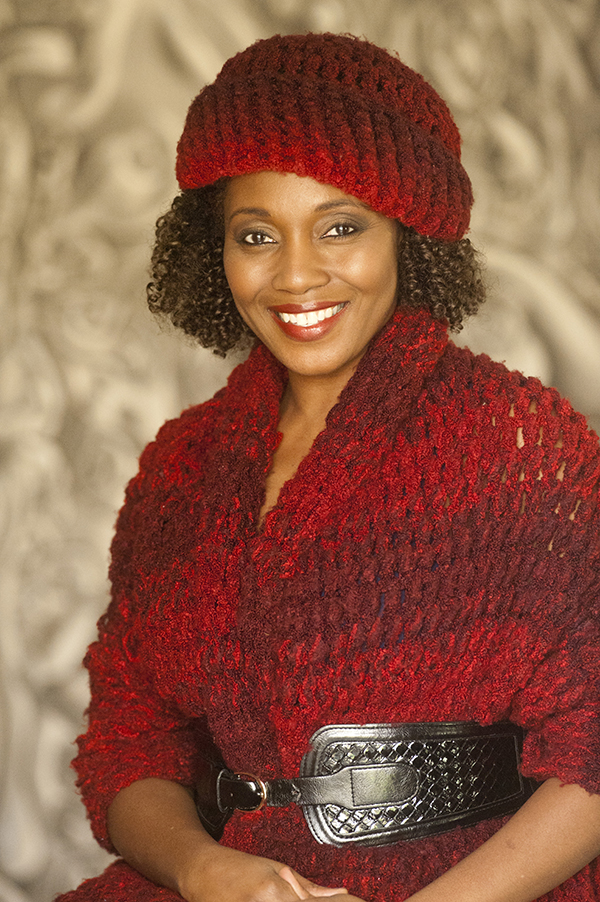 Photo used with permission from Original Man Entertainment