Kevin Smith and Ralph Garman, partners in crime on the Hollywood Babble-On podcast, have been working their comedic magic and love for comics into the pages of Batman '66 Meets the Green Hornet. We talked to them a couple of months ago about the kick-off of the series, and now DC has been kind enough to give us a taste of the fourth issue, which comes out digitally tomorrow.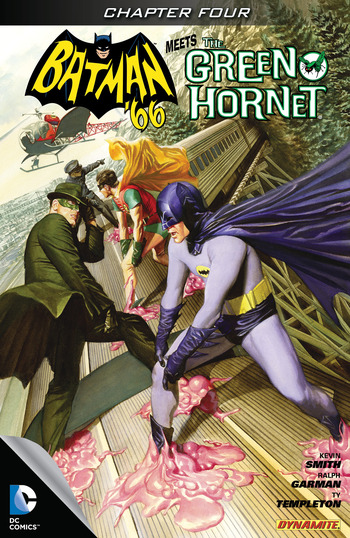 What's exciting about this is that it brings us Caesar Romero's absurdly wonderful version of Joker, speaking the words of two of the funniest writers comics has to offer. And the art even incorporates Romero's makeup covered mustache. It's wonderful.
It's been a treat to see the Adam West and Burt Ward versions of the Batman and Robin characters coming back to life in the pages of the comics, and now getting Van Williams and Bruce Lee's likeness into the act is making it twice as sweet.
If you've harbored any love for this version of Batman or The Green Hornet, then this comic book is mandatory.
So, here are four pages for you to whet your appetite.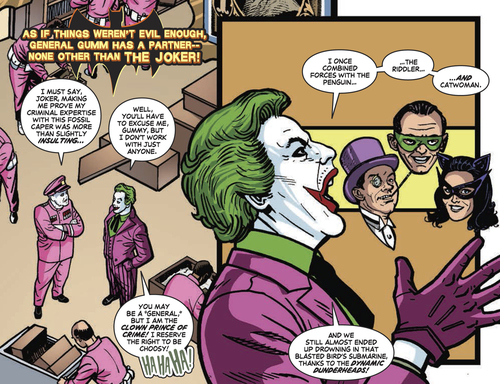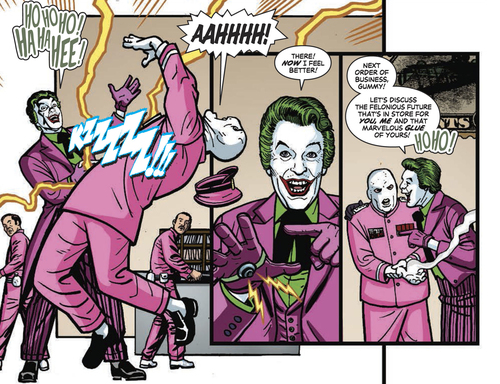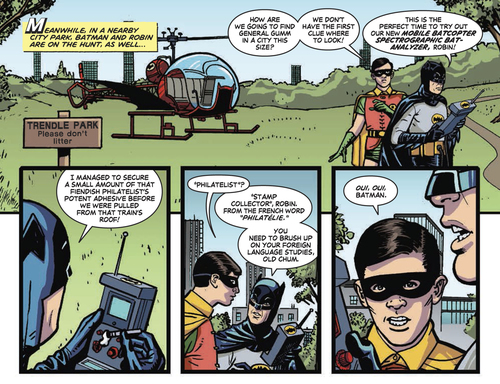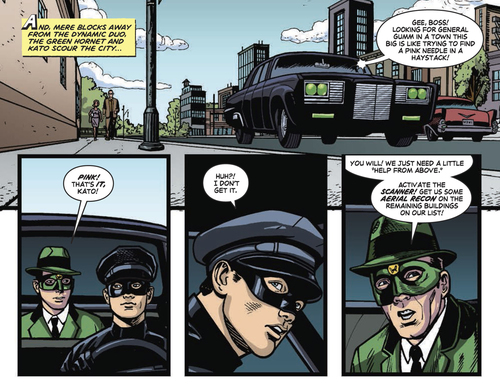 Visit DC Entertainment to find out how to grab a copy of the full book (and the other three in the series) for yourself. Issue #4 of Batman Meets The Green Hornet comes out Wednesday, July 2nd.
Bryan Young is the author of "A Children's Illustrated History of Presidential Assassination," the editor-in-chief of the nerd news and review site Big Shiny Robot!, and is the co-host of the Star Wars podcast, "Full of Sith."