Tianguis is the largest tourism showcase in all of Mexico, attracting hundreds of local exhibitors, and thousands of international buyers. The event is also open to the general public, providing locals with the knowledge they need to visit other parts of their own country. Still, the main objective remains to put Mexico first and foremost in the global marketplace for tourism.
Last year Tianguis was held in Cancun / Riviera Maya, a region known for its beautiful beaches, all-inclusive resorts, and party atmosphere. However, there are other options for those seeking something more traditional and laid back. There are many nearby islands easily reached by public and private vessels, some inhabited and some completely natural.
Tiangus 2014 - Island Hopping Around Cancun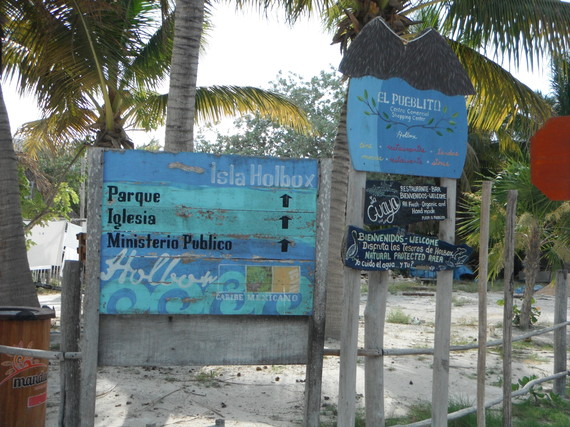 Isla Mujeres (Island of Women) is a small island located just a short 20 minute ferry ride away from Cancun. It is only 500 meters wide and 7.5km long, and is filled with Mayan history and not overly touristy. Many venture over for day trips to visit Dolphin Discovery where they can swim with dolphins, kayak, snorkel bike ride, and zipline across the water on the only circuit over the Caribbean Sea. For those wanting a more relaxed pace, there are several types of accommodations on the island to bed down for a night or two. As well the downtown section is filled with cafes, bars, and restaurants, many with great views of Cancun across the water. The island got its name after the founding of a number of statues of women among the many Mayan temples on the island, built as respect to the sacred Mayan goddess of childbirth and medicine, IxChel. Golf carts, motorcycles and bicycles are the most common means of transportation on the island and are available for rent locally. Isla Mujeres is home to the Annual Whale Shark Festival and is an ideal place to snorkel and dive in the many coral reefs and caves that surround the island.
Located further northwest of Cancun, Holbox (Black Hole) is just 42 km long. It's about a two hour drive from Cancun, separated from the mainland coast by a shallow lagoon which gives sanctuary to thousands of flamingos, pelicans and other exotic birds and creatures. This distance from Cancun also makes it a sanctuary for those seeking serenity and relaxation. The streets of Holbox Island are made of white sand, and travel is by foot, bike or golf carts. Vehicles are rarely seen. Holbox is definitely a place most are unaware of, yet the quality of luxury accommodations and fine dining have blossomed due to the fact of many foreigners relocating there to take up residence. For the budget conscious traveller, there's also a hostel and several take-away shops offering authentic Mexican cuisine. It's also a prime spot for kiteboarding enthusiasts. Stay at Hotel Las Nubes for a unique and boutique experience, and think of this as your own private playground.
Luxury Accommodations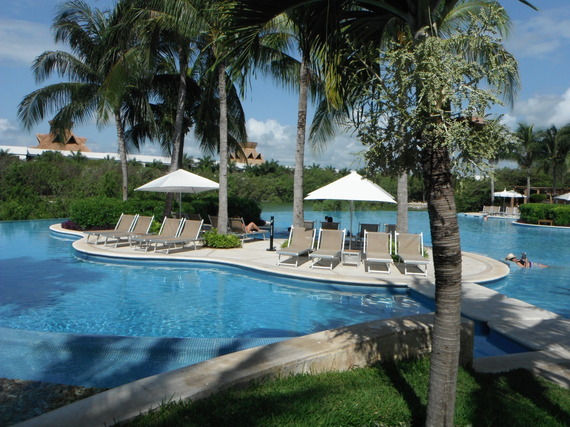 For those preferring to stay on the mainland, Fiesta Americana Grand Coral Beach is nestled on one of Quintana Roo's finest stretch of private beaches. The resort offers 10 restaurants and bars, and an awe-inspiring swimming pool that spans the length of the hotel. All 602 suites offer spacious comfort and feature breathtaking ocean views, bringing glimpses of sea and sand at every turn. Picture-perfect vistas offer an unobstructed view of nearby Isla Mujeres. As well, the all-inclusive Moon Palace Golf & Spa Resort offers a seemingly boundless stretch of beautiful beach overlooking the Caribbean Sea. Take time to enjoy the 27-hole Jack Nicklaus Signature golf course, or relax in the Luxurious Spa with 39 treatment rooms, including a Golden Suite. As for activities, there's surfing, nightly outdoor entertainment, a teen lounge, dozens of restaurants, bars, and cafes, and NOIR Nightclub pulsates late into the night, The property features three distinct sections, Sunrise, Nizuc and Grand, with all rooms having their own whirlpool bath and in-room mini-bar or personal liquor dispenser.
New Initiatives - Adventure, Entertainment, and Lifestyle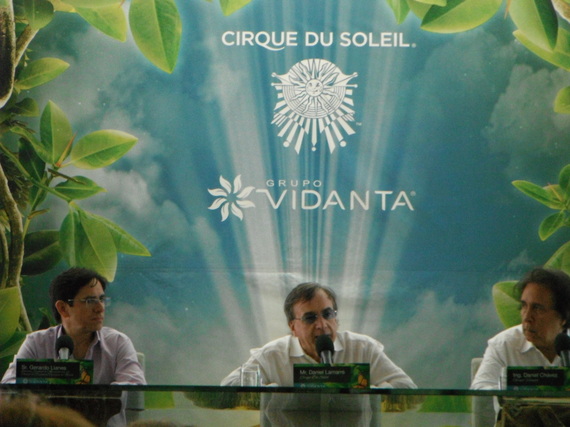 As with elsewhere around the world, adventure tourism in Mexico is a growing market. Three years ago another trade show was spawned from visionaries who attended Tianguis. The Adventure Travel Trade Association launched Adventure Travel Mexico (ATMEX) in partnership with Visit Mexico, and held their first two events in Veracruz. Last year they moved it to San Cristóbal in Chiapas, the same place the 2011 Adventure Travel World Summit was held.
Tianguis was also the place where Cirque du Soleil and Grupo Vidanta unveiled the name and plans for JOYÀ, an intimate and immersive theatrical and culinary experience that opened this past November at Cirque du Soleil Theater in Riviera Maya near The Grand Mayan resort. JOYÀ combines culinary and performing arts in an intimate theatre setting that engage the audience's five senses. Drawing on Mexico's history and heritage, JOYÀ tells the story of an alchemist and his granddaughter embarking on a transformative quest to uncover the secrets of life.
LGBT Confex also attended, which marked the first time an LGBT-focused company participated in the conference at this this level, highlighting how important the segment has become for the country. These are the same producers behind the LGBT Business Expo, Latin America's leading LGBT business and tourism event. The organization also hosted a reception at Oasis Sense Cancun, an adult's only 5-star all-inclusive hotel property.
Tiangus 2015 - Acapulco's New Drug is Tourism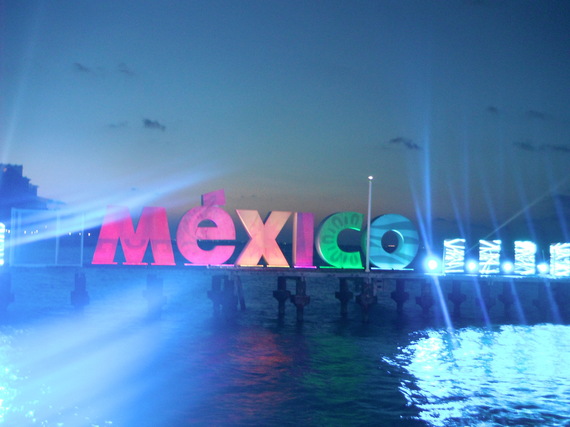 From the beginning, the event had always been held in Acapulco, until a few years back when the organizers decided to have the show travel to other regions, including Puerto Vallarta / Riviera Nayarit and Puebla. This was in part due to the tarnished reputation that Acapulco was quickly getting with international media. Not only were inbound visitation numbers on the decline, so were the number of attendees at Tianguis. With recent changes at both the regional tourism and government sectors, newly implemented infrastructures to the oceanfront Costera Avenue, and new hotel properties being built, things are once again on the upswing. As well, a new urban transit service called Acabus is being introduced, and the "Macrotunnel Project" will now connect the Diamante Zone with the Traditional Zone.There's even a new campaign, "The best is yet to come.Acapulco is reborn", proving that Acapulco eagerly wants to get the message across that their new drug is tourism.
Last year Kevin Spacey was brought in to tout the benefits of tourism to the country. He praised the government for tax reforms making it more enticing for foreigners to invest and live there, which in turn he said could lead to more movies and music videos being made there. The almost one and a half million square miles making up Mexico's geography are home to a large cultural and natural diversity. From the Baja California Peninsula to the Yucatan Peninsula, landscapes and history are interwoven to make Mexico an unparalleled attraction. Its territory, divided into 32 states, is encircled by the Pacific Ocean to the west and the Gulf of Mexico and the Caribbean Ocean to the east, comprised of 34 biosphere reserves.UNESCO has also declared 27 archaeological sites, historic centres, and natural areas as World Heritage Sites.
As well, Mexico seems have the pulse on technology as well. According to eTourism Monitor, the country ranks third in the number of social media followers. The Facebook page for Visit Mexico has more than one million followers, surpassing both of its North American compatriots.
Tianguis Turístico Mexico 2015 will be held in Acapulco, Guerrero between March 23rd and 26th at Mundo Imperial Acapulco, presented in partnership with the Ministry of Tourism and the Mexico Tourism Board. Attendees can find information on a variety of interests, such as Sun and Beaches, Culture, Luxury, Business, and Adventure.