I used to believe my body was broken. I was convinced my metabolism was weak if not dead. I lost faith in the very thing that I needed the most, my body. It turns out my metabolism is slow, but I beat the odds and I feel amazing.
The old genetics excuse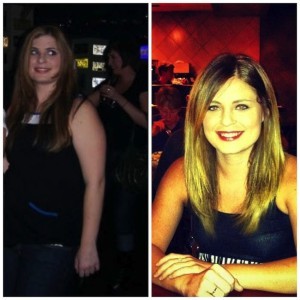 2. You don't stop just because it's hard.

I asked myself, just because it will be a little harder and a little slower, does that mean it's not worth it? Hell no. If you run fast now you can have a lifetime of feeling lightness and joy.

3. Victory is sweet.

I reminded myself the feeling of accomplishment will be even greater because of the obstacles I would face. Naturally thin people will never know the sense of accomplishment of overcoming the journey of fighting a slow metabolism.

If you're re-reading yourself the story of your broken body every day, close the book. If you believe the myth of your impossible metabolism -- it can be just a myth. The truth I know is that everyone has a warrior inside that is stronger than any broken pieces. David beat Goliath and so can you.