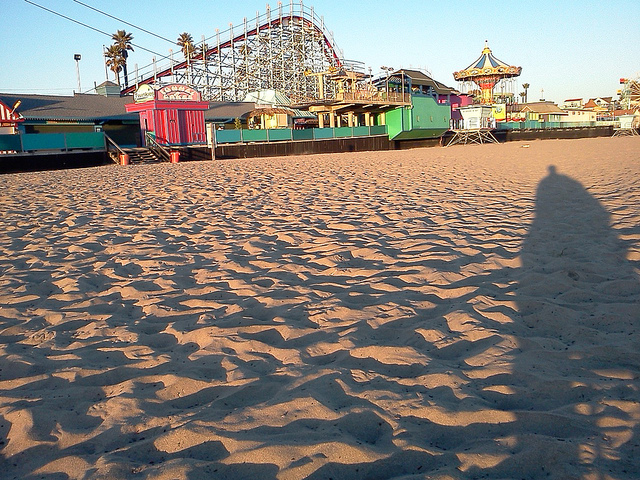 Photo Courtesy Adam Freidin/Flickr. Article by Kaeli Conforti
With Disney parks recently raising their ticket prices to $89 for a single-park one day ticket -- Universal Studios is just as bad -- now is the perfect time to start thinking about smaller, regional theme parks where you can get your adrenaline fix for less. Here are five theme parks around the country where the daily price of adult admission is under $50.
Luna Park, Coney Island, NY.
The best deal on the list, Luna Park's prices correspond with the number of credits each game or ride is worth, so how much you spend to enjoy the park really depends on which rides you choose to go on. For anyone as indecisive as I am, stick with the $29 four-hour Unlimited Luna Park Ride Wristband or the $39 Ride and Play package, a four-hour unlimited ride wristband that comes with a $20 game card (both are valid daily before Memorial Day weekend and after Labor Day weekend, but only during weekdays between the two summer holidays).
Dorney Park, Allentown, PA.
Dorney Park is a popular theme park located about an hour outside of Philadelphia. Kids love Planet Snoopy, a fun area with attractions centered around the lovable pooch and his cartoon friends. Adult tickets are available online for $39.99 (or at the gate for $49.99) and kids are $27.99 online or $29.99 at the gate. You can also purchase a Starlight Admission ($27.99 online or at the gate), good for visits between 5 p.m. and 10 p.m. during the summer months when the park is open late, or from 3:30 p.m. to 8 p.m. when the park closes earlier.
Knotts Berry Farm, Buena Park, CA.
Home to some of the country's craziest thrill rides (take one look at La Revolucion, or Rip Tide and try to argue otherwise!), Knotts Berry Farm also has calmer, more family-friendly rides. Ages 12-61 get in for $39.99 when purchased online, while children ages 3-11 and seniors over 62 pay $26.99. Check their website all summer long for additional specials.
Santa Cruz Boardwalk, Santa Cruz, CA.
Nestled on the warm beaches of Santa Cruz -- about 90 minutes south of San Francisco -- the Boardwalk is home to giant roller coasters, mini-golf, laser tag and enough food and games to keep people of all ages busy. The best part? An all-day unlimited rides wristband is only $31.95 plus tax. Take that, Disney!
Cedar Point, Sandusky, OH.
Probably the theme park most displayed on The Travel Channel, Cedar Point Amusement Park in Sandusky, Ohio, has earned its popularity. Home to the scariest roller coasters in the states, with Millennium Force, Mean Streak and Maverick just to name a few, this is definitely one for the adrenaline junkie's bucket list. Adults get in for $44.99 when tickets are purchased online, while seniors and guests under 48" pay $29.99.
I say, the more rides for less money, the better. Some of my favorite childhood memories are from family vacations we took to California -- spending the day at the Santa Cruz Boardwalk, or riding the "GhostRider" for the first time at Knotts Berry Farm (very scary at age 9!). Are there other small, regional theme parks you love that we haven't mentioned here?
More From Budget Travel:
26 Vacations of a Lifetime
6 Great Summer Destinations That Survived Sandy
15 Fabulously Free Things to Do in New York City This Summer
The Completely Obsessive Absolutely Indispensable Guide to Disney World
Want the inside scoop on the hottest travel deals? Sign up for our free e-newsletter and follow us on Twitter, Facebook, and Pinterest.