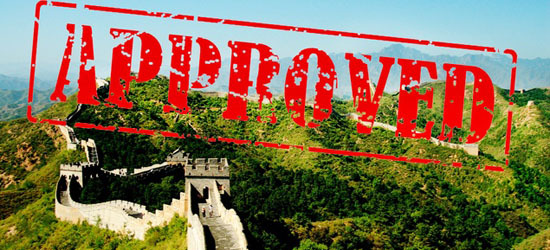 Photo courtesy of Dreamstime. Article by Fran Golden, contributor to Budget Travel.
Some tourist visa applications are easy -- an Australian visa, for example, can be acquired in a few minutes via the Internet. Others, however, can take weeks, if not months, to procure. The following five countries, including China, India, and Brazil, are especially tricky to visit if you're a U.S. citizen. To ease the process, we enlisted the help of an expert, Medhy Habimana, director of operations for visa service VisaHQ. Habimana walks us through how far in advance you should begin the visa process, the amount of money you should plan to pay for the paperwork, and what you can expect once you arrive. While you can apply for visas closer to your trip than we recommend, delaying may mean extra fees for expedited service. But whatever you do, if you're planning a trip to one of these destinations, call the embassy to verify the visa process before you solidify your travel plans. Visa requirements change often, and the last thing you want is to think that you're all set to travel -- only to find out that you're not. On the other hand, some of these places are well worth the effort. Prices and entry requirements listed quoted below are for U.S. citizens.
Click here to see the countries!
INDIA
Apply at least one month in advance.
Fee: $68
Why Go: The urban energy of Mumbai and Bollywood, the tiger reserves of Rajasthan, the elegance of the Taj Mahal...India's allure is easy to understand.
Why It's Complicated: It's not that it's difficult per se to get a visa in India -- more than 8 million Americans visit the country each year -- it's more that the process is time-consuming. If you're not expecting the lengthy application exercise, the visa can come as a surprise -- and potentially delay your vacation.
What to Do: First, you need to apply to Travisa Visa Outsourcing, the contractor that handles processing for the Government of India. Travisa will let you know which embassy or consulate has jurisdiction where you live -- there are offices in Atlanta, Chicago, Houston, New York City, San Francisco, and Washington D.C. that handle applications for certain states, so check with the website for more details. Then you have to provide proof of residency, such as a photocopy of your driver's license and of a major utility bill -- water, gas, or electric is OK; cable or cell phone is not. (Reach out to your consulate to confirm the kind of paperwork they will request as requirements change frequently.) And talk about picky: Travisa Visa Outsourcing says on its website, "Do not cut your driver's license copy down to a smaller size. Please leave the copy on regular sized paper."
RUSSIA
Apply 90 days in advance.
Fee: $173
Why Go: Russia is persnickety, but cultural treasures like the Hermitage, the Bolshoi Ballet, and the historic brick towers of the Kremlin make enduring the wearisome visa process worthwhile.
Why It's Complicated: To begin with, you'll need an invitation letter. Your sponsor can be a Russia-based hotel or tour operator registered with the Ministry of Foreign Affairs in Russia. Alternatively, you can work with a visa agency such as VisaHQ, Travisa, or A Briggs to get a letter. And securing a letter is only the beginning. The U.S. State Department advises you have someone who reads Russian check your visa before you leave the U.S. to make sure it reflects your intended dates, hotel, and activities. Once you get approval (in the form of a voucher number), you need to deliver your visa application in person (or hire a visa service to do so) at one of five consulate offices in the U.S.
What to Do: The process takes time, so you should "apply as early as you can," Habimana advises. (The consulate will allow you to apply up to 60 days in advance of your trip.) Once you get to Russia, don't overstay your welcome (the duration of the Russian tourist visa cannot be longer than one month). Do so, and you'll find yourself stuck in Russia until a new visa is approved -- a process that can take up to 20 days.
CHINA
Apply one month in advance.
Fee: $140
Why Go: Many a bucket list includes walking on the Great Wall, embracing history at the Forbidden City, gasping at the Terra Cotta Warriors, and exploring glorious Shanghai.
Why It's Complicated: China is not unfamiliar with American visitors, so its visa process is pretty straightforward but makes the list for both the amount of detail required on the application -- expanded in 2011 from two pages to four -- and a steep $140 fee.
What to Do: According to Habimana, you need to list where you'll be staying in a time sequence, your nationality and occupation, all your major family members along with their nationality and occupation, and any countries you've visited in the past year (plus the purpose of those visits). Mailing your application is out of the question. Either you or your visa rep (defined as "someone else or a travel/visa agent") need to drop off your application at the embassy or consulate that holds jurisdiction over the state where you live. There are six consulates in the U.S. (you can find them on the embassy's website) and some are more convenient than others (if you live in Wyoming or Montana, for example, you'll need to travel to D.C. to hand over your application). Special permits are also required if you want to go to certain regions, such as Tibet and other remote areas. While the processing time is only four working days, the visa application will be rejected if not filled out correctly online.
BRAZIL
Apply at least a month in advance.
Fee: $160
Why Go: Rio de Janeiro being named site of the 2014 World Cup, the 2016 Olympics, and the Christ the Redeemer Statue making the list of New 7 Wonders of the World has helped boost Brazil's status as a must-do tourism destination in recent years -- as if the giant party that is Carnival in Rio, the rain forests of the Amazon, the amazing Iguazú Falls, and one of the world's most beautiful cable car rides weren't enough.
Why It's Complicated: When it comes to visas, Brazil has a process made confusing by the fact that each of its consular and visa-services offices around the U.S. can set their own rules (you have to go to the office that covers the jurisdiction where you live -- the list is on the embassy's website). For instance, the Los Angeles office, according to Habimana, has been known to ask married travelers making a solo trip to São Paulo to provide a letter from their spouse saying it's OK for them to make the journey. That rule doesn't apply in Atlanta, but the Atlanta office is known as one of the slowest -- Habimana has seen visa processing take up to 24 working days there.
What to Do: First, call your consular office to find out what their specific requirements are for procuring a visa. Then give yourself at least a month to go through the process. The Brazilian visa is also among the priciest -- $160, plus $20 if you don't present your application in person.
BHUTAN
Apply three months in advance.
Fee: $40
Why Go: Trekking the stunningly beautiful Himalayas in Bhutan might sound like a dream come true -- the country's marketing slogan is "Happiness is a place" -- but the process for getting there is pretty involved.
Why It's Complicated: You need to go through a licensed tour agency in Bhutan, and among other things you need to prove you can afford to visit -- all visitors commit to spending a set daily minimum amount, money that goes toward accommodations, food, transportation, the overseas-agent commission, and guide services (a requirement for Bhutan) -- costs for groups of three or more people are currently $250 per person per day for trips made March to May and September to November, and $200 for January, February, June to August, and December. There are additional surcharges if you are traveling solo (add $40 per day) or as a couple (add $30 per person per day).
What to Do: Find a licensed tour agency that will work with you to organize your trip and obtain your visa -- there is a directory at the Tourism Council of Bhutan website. Once approved, you don't get a visa stamp until you arrive in the country and pay $40.
Click here to see three more countries that are complicated to visit.
More From Budget Travel:
You Haven't REALLY Seen Italy Till You've Seen...
Upgrade Secrets from the Experts!
25 Incredible Parks Everyone Should Visit
10 Best Budget Destinations for 2014
33 Most Beautiful Places In America

Want the inside scoop on the hottest travel deals? Sign up for our free e-newsletter and follow us on Twitter, Facebook, Pinterest, and Instagram.