Is bison poised to succeed lamb as the next hip, hot burger protein? Given The Counter's decision this week to make bison a permanent build-your-own-burger option coupled with Red Robin Gourmet Burgers' revelation that it is considering a new line of premium Kobe beef and perhaps bison burgers, the all-American protein seems positioned for appearances on more burger-joint menus.
How hip is bison? Enough that the second course at this week's Inaugural Luncheon was Hickory Grilled Bison with Red Potato Horseradish Cake and Wild Huckleberry Reduction.
Bison appears to be taking the same top-down menu path to popularity that lamb burgers followed: appearing on higher-end burger bar menus before trickling down to fast-casual and even a few quick-service concepts. Obviously, bison was the star from the 2002 start of the 40-plus-unit Ted's Montana Grill chain, where most burgers are available with beef or bison patty. Now the 33-unit The Counter chain says bison's popularity justifies its becoming a year-round option on its build-your-own-burger menu.
"Bison has been a favorite choice of fans when we've featured it on our Market Select menu. Guests will now be able to build their own bison burger every day," said Andrew Evans, The Counter's director of culinary operations. "The Counter's bison burgers [shown below] are made from certified organic bison that are 100% grass fed and antibiotic- and hormone-free."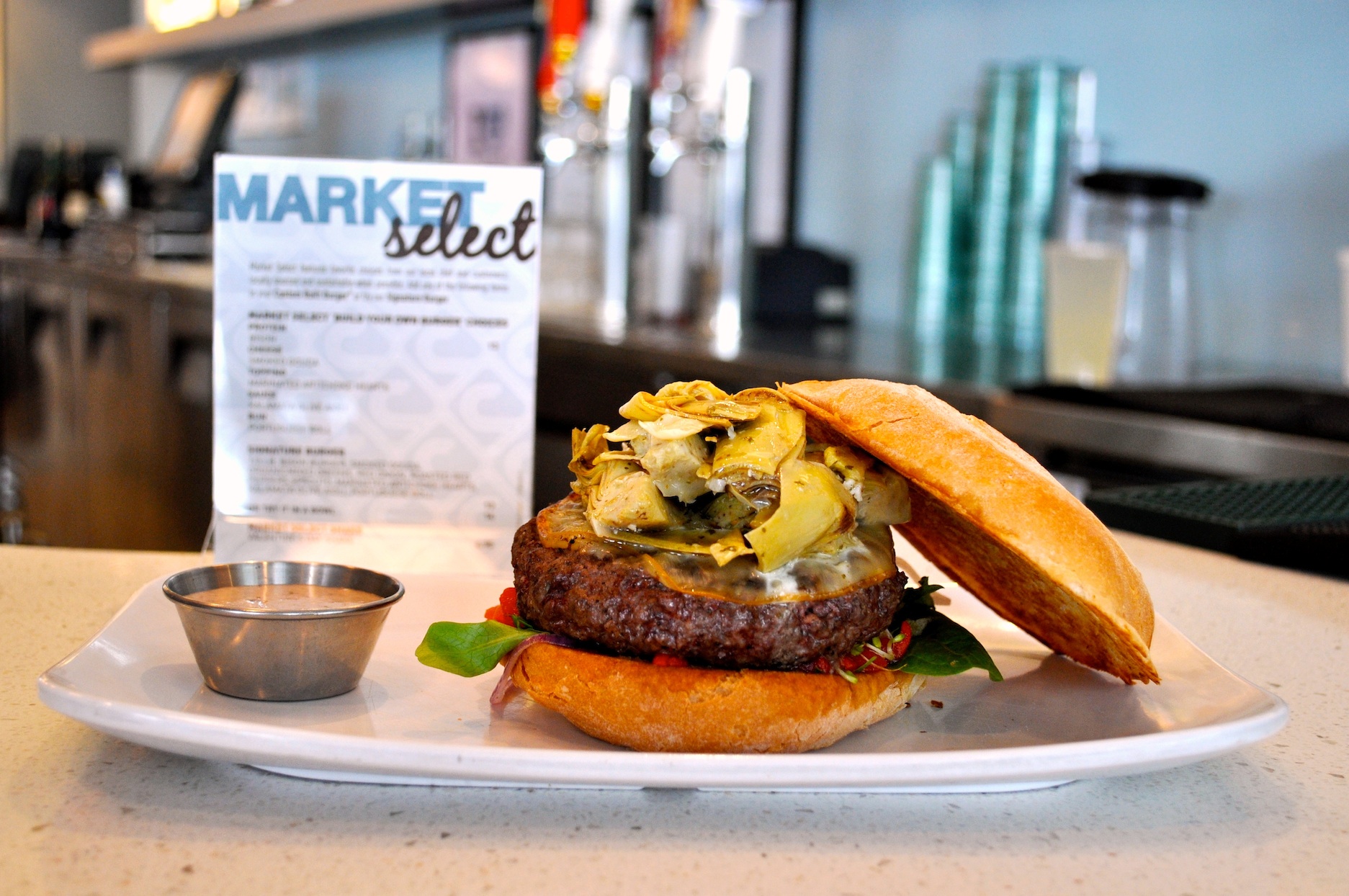 At the same time, Steve Carley, CEO of Red Robin Gourmet Burgers, reportedly told attendees at last week's ICR XChange investor conference that the chain may launch a line of premium burgers, including Kobe beef and possibly bison as well, by the end of this year.
Bison already is an option on BYOB menus at several upscale burger bars, including Abbey Burger Bistro, Baltimore; Bareburger in New York City; Blu Burger Grille in Chandler, Ariz.; Butcher & The Burger, Chicago; and Roam Artisan Burgers in San Francisco.
The Buffalo Bill burger at Hopdoddy's Burger Bar in Austin, Texas, is topped with blue cheese, hot sauce, apple-smoked bacon and Sassy Sauce. At DMK Burger Bar in Chicago, the $11 Bison Burger gets fresh goat cheese, pickled red onion and blueberry barbecue sauce. At Burger UP in Franklin, Tenn., the $13 bison burger gets white Cheddar, fried red onion and jalapeňos, romaine, tomato and honey-Dijon aïoli.