Gosh, could we maybe go for just a day or two without another menu addition from the burger chains? Burger King announced its new Big King and BBQ Rib sandwiches earlier, but there's more.
There's always more. Just in the last two months, McDonald's has introduced Mighty Wings, added a new Southwest flavor to Premium McWraps, brought back the McRib and rolled out the Dollar Menu & More with five new sandwiches, including a BBQ Ranch Burger and Bacon Buffalo Ranch McChicken.
Not enough? "Brace yourself for the flavor of our new Jalapeᅤネo Kicker sandwiches...with layers of jalapeᅤネo slices & pepper jack cheese & cool creamy sauce, there's more to love at McD's," McDonald's Colorado tweeted today.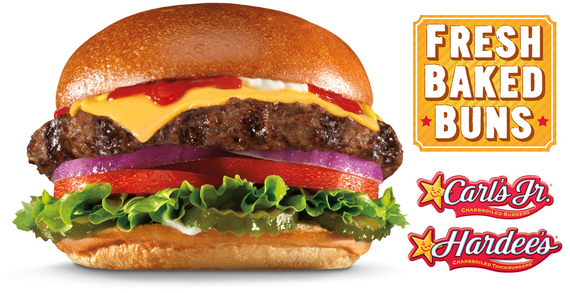 The line includes four more items: Jalapeᅤネo Kicker Quarter Pounder, Jalapeᅤネo Kicker Premium Chicken, Jalapeᅢᄆo & White Cheddar Cheese McMuffin and a Jalapeᅢᄆo White Cheddar Cheese Biscuit.
According to a Maryland report, the chain describes the sandwiches as "a quarter pounder beef patty or premium chicken (grilled or crispy) with cream cheese sauce, jalapeᅢᄆo pepper jack cheese, crunchy jalapeᅢᄆo crisps, pickled jalapeᅢᄆo slices, farm fresh tomato and a crisp lettuce leaf."
Can there be too much love? Apparently not when it comes to LTOs.
Meanwhile, Carl's Jr. and Hardee's are smartly responding to consumers' interest in freshness. Now that both of the sibling chains have ovens for making biscuits in the morning, they'll be baking buns in-house for premium-price Six Dollar Burgers and Thickburgers.
"We're now not only the only major fast-food chains to offer 100 percent Black Angus beef burgers, but we're also the only ones to bake premium-quality buns for those burgers fresh in our restaurants, every day. Not many fine-dining restaurants even do that anymore," said Brad Haley, chief marketing officer of Carl's Jr. and Hardee's. "But, these aren't just basic hamburger buns that we've chosen to bake ourselves rather than have a commercial bakery make for us. They really are as good as or better than you could bake at home. In fact, we knew we were on to something in our test markets when customers started asking if they could buy a bag of buns to take home with them."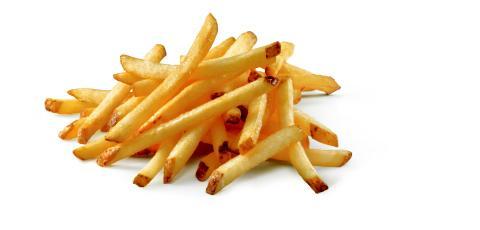 Sonic Drive-In is playing the rapid LTO shuffle, too. No sooner had it introduced its new Island Fire line (Classic Spicy Chicken Sandwich, Island Fire Spicy Chicken Sandwich, Island Fire SuperSONIC Cheeseburger and Southwest Chipotle Breakfast Burrito) than it's got new skin-on fries to go with it.
The new Natural-Cut Fries are made from whole russet potatoes, which the chain says gives "a higher quality fry with a crispy crunch to delight the senses."