Sonic Drive-Ins reported a robust 4.6% increase in same-store sales for its Q4 (ended Aug. 31, 2014) and credited the strong showing in part to a menu shift to hot dogs and chicken. However, the chain said its sales would have been even stronger had it not encountered "glitches" with its new point-of-service technology.
"In the last three years chicken, the absolute amount of chicken that we're selling has roughly doubled. So chicken is [a] much greater part of the entree business and hotdogs [are] also playing a big role," President-CEO Cliff Hudson told analysts this week. Sonic hasn't introduced a new burger since its Island Fire Burger last October (added along with an Island Fire Spicy Chicken sandwich). But it added Chili Cheese Pretzel Dogs in January 2014 and Cheesy Bread Dogs in July. Its chicken additions in the past year have included a Honey Mustard & Swiss Chicken sandwich, Cheesy Pub Chicken sandwiches in August and Boneless Wings in September.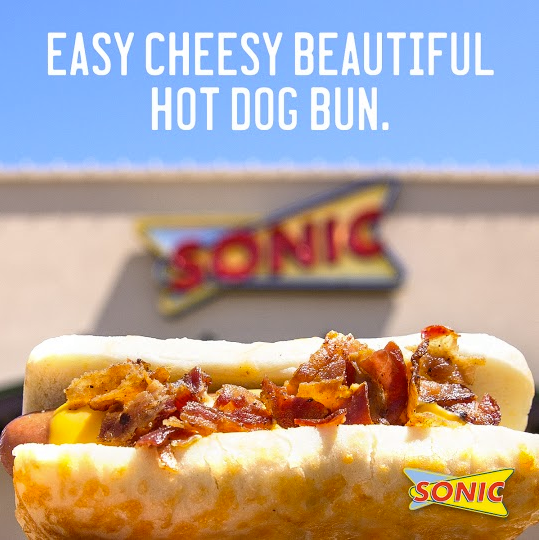 "One out of every seven hot dogs eaten outside the home is eaten in Sonic in America," said Hudson, citing data from NPD Group. He indicated Sonic will continue to add hot dogs and chicken to its new-item pipeline.
Earlier this year, Hudson announced plans to add an improved point-of-sale (POS) system and a Point of Personalized Sale or POPS platform to all company stores. These were forecast to improve food and packaging costs, reduce waste, optimize labor scheduling and increased suggestive selling capabilities when implemented. The rollout has continued but problems with the operating system were encountered in August and lasted until this month, Hudson said, resulting in a "negative impact on sales and service with our customers."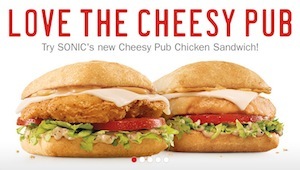 "It has caused us to push back slightly some of the other implementation, the schedule which will be moving to this winter with franchisees, but we have assured franchisees as we had these experiences, that we would work this through and to their satisfaction before rolling it out with our franchisees," Hudson said.
What Sonic has learned, he said, was that "we would have benefited in our owned stores had we done it in stages, first adapting the system as just a software based order taking system and then using the other elements, inventory, labor management, etc., the back office systems later." As a result, instead of having 30 days to implement the technology, franchisees will do so over three to nine months.
Next year, when the glitches are worked out and all elements--including a digital loyalty program--are fully integrated, Hudson says he expects it will be a "distinctive and differentiated competitive advantage that Sonic has versus the competition."