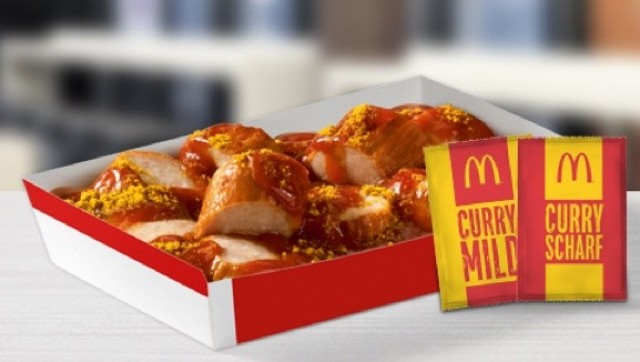 German fast-food eaters are notoriously tough to please and McDonald's admits business there has been sluggish. But now comes a possible solution in the form of McCurrywurst, an appealingly priced (€2.99 or $3.99) mix of pork bratwurst sausage chunks in a spicy tomato sauce accompanied by shaker packs of either mild or sharp curry powder. Will this turnaround sales?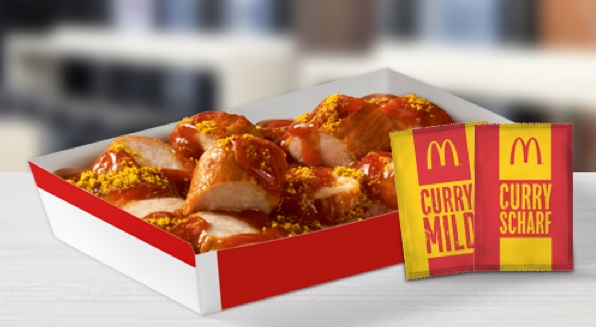 Bratwurst is popular in Germany: McDonald's has tried it before, introducing the mini Nürnburger brat sandwich in July 2010. McDonald's is hoping McCurrywurst will reenergize the chain's sales in Germany, where it has been slow. Same-store sales in Europe were down 2.1% in Europe in January (compared with a 0.9% gain in the U.S.) due in part to soft sales in Germany.
During the company's Jan. 23, 2013, earnings call with analysts, McDonald's Corp. CEO Don Thompson called Germany a "tough nut," adding, "Germany is a tough environment from a consumer perspective. It is the most cost sensitive from a promotional perspective." As a result, McDonald's is promoting a €1 Menu akin to the Dollar Menu here. The German version has recently added Western Beef and Western Chicken burgers to the €1 Menu, which already had a plain hamburger, cheeseburger, McDouble and McToast Bacon breakfast sandwich, among others.
At €2.99 and 450 calories, McCurrywurst is neither premium-priced nor over-indulgent: It falls between the 750-calorie Bigger Big Mac being promoted in Germany (45% larger) and the 395 McMuffin BBQ Pork limited-time sandwich on the breakfast menu. But the low price and out-of-the-ordinary flavor combo could be a sales booster.