In announcing disappointing sales for February, McDonald's Corp. said its near-term goal is to "reassert McDonald's as a modern, progressive burger company." What does that mean? In Switzerland, it means casting McDonald's as an upscale, better-burger competitor with chef-created menu items.
Last year, the chain's Swiss operation made news when it launched a new "Signature" menu anchored by a burger labeled The Prime priced at $12 US. This and other new items introduced then were created by Renᅢᄅ Schudel, a popular TV chef. Now the Signature line and Renᅢᄅ Schudel are back with a new burger at a still-premium but more modest price.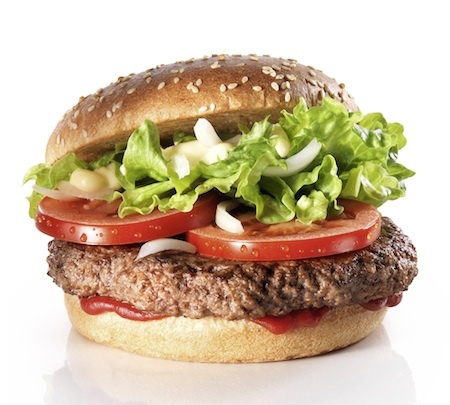 The Signature line's new The Classic burger (above) is 180 grams (6.35 oz.) of Swiss beef with iceberg lettuce, tomatoes, onion and a special mayo created by Schudel. It's served on what McDonald's is calling a home-style roll. The Classic is priced at 9.90 Swiss francs ($9.86 US) a la carte or 13.90 Swiss francs ($13.85) as part of a combo meal.
"The Classic is, as you can tell from the name, a new take on a classic burger. It represents everything that an authentic burger needs to have: flavor, size, and character," said Schudel in a release announcing the launch.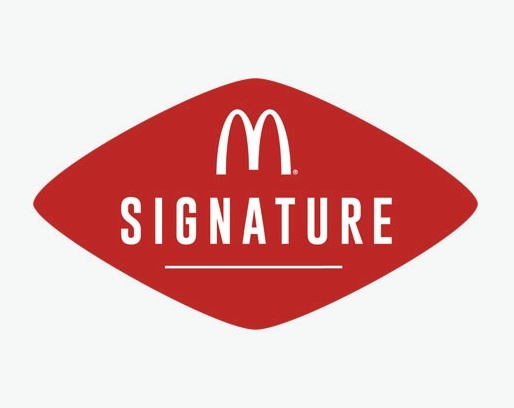 Returning to McDonald's Signature menu in Switzerland is another Renᅢᄅ Schudel creation, the Chicken Club. The build combines a chicken breast with bacon sourced from Liechtenstein, lettuce, red onion, aᅢᆵoli and tomato sauce. It carries the same price as The Classic burger.
There's more: 100 percent Swiss Country Fries have been added to then Signature menu as well. These crispy fries are served with a Schudel-created Smoky Tomato Dip and are priced at 4.50 Swiss francs ($4.48 US) as a side dish or an additional 1.00 Swiss franc ($1 US) charge as part of a combo.