McDonald's will have a functioning outlet as part of a new Australian morning TV show, "Wake Up." Announcement of the deal with Network Ten has brought the expected criticism from some nutritionists.
The McDonald's operation won't be available to the public. Instead its two full-time staffers will be preparing breakfast items for the show's on-air talent and guests, The Sydney Morning Herald reports. The unit will be part of the studio but not part of the show's set. The "Wake Up" program has not yet begun airing.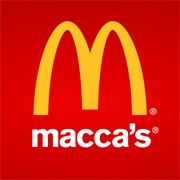 Network Ten called creation of the world's smallest McDonald's part of its sales staff's "premium creative solutions ... to amplify brands on air, online and on ground."
Not surprisingly, some nutritionists reacted with shock. "Will they stop at nothing?" nutritionist Rosemary Stanton complained to the paper, worrying about the possible repercussions of people shown eating Egg McMuffins or drinking coffee. "We just make life so hard for parents, with this constant promotion of junk food," added Stanton. Network Ten responded that "Wake Up" is not a children's program.
Separately, McDonald's in Australia (where it is colloquially known as Macca's) has launched a "Drive Thru to Win" promotion open only to customers who use its drive-thru windows. Codes printed on drive-thru receipts can be entered online. Top prizes in the six-week game are Hyundai i30s, with cash cards awarded daily.
An estimated 60 percent of McDonald's revenues come via its drive-thru windows. In 2010, McDonald's Australia offered a three-minute service guarantee on its drive-thru service.