A McDonald's franchisee for more than 40 years and operator of eight units, J.M. Owens this year became president of the Greater Atlanta McDonald's Operators Association. Owens (below) spoke with BurgerBusiness.com about the negative impact of ending the 2% payroll tax reduction; menu (including McWraps) and pricing; efforts to extend breakfast sales; and the chain's intention to borrow more ideas from operations outside the U.S.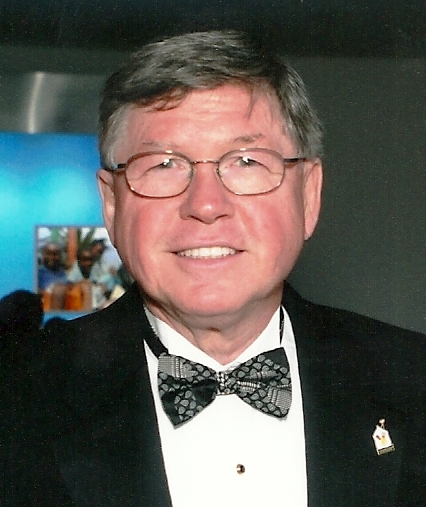 What's your first focus as president? What's Job #1 for the year ahead?
We're pretty much aligned down here as a co-op so Job #1 is to keep that alignment with the operators and the company. Our co-op last year had a good sales year and we'd like to keep that momentum. Our job is to keep guests coming in the door.
Last year, Janney Capital Markets' survey of McDonald's operators showed some unhappiness with relations with corporate headquarters. Some feeling that it didn't understand or hear operator needs. How do you assess the state of that partnership with your colleagues?
Well, I'm biased. I have a terrific relationship with McDonald's, and most of the operators I'm associated with do as well. We don't always agree on everything but I think we're in a position where we can agree to disagree. Just like with anything else, probably 98% of the operators I know have a great relationship with the parent and 2%, for whatever reason, might not be getting along [with corporate] right now.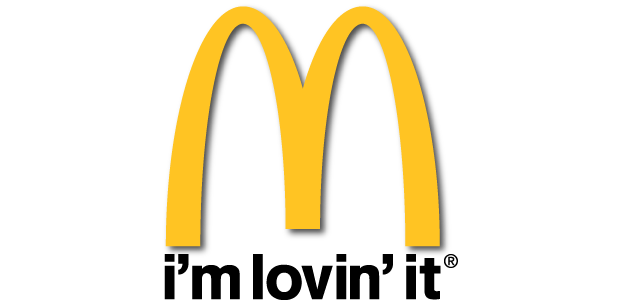 How can you strengthen that relationship?
One of the things that McDonald's does that's from some of the other brands is we have a National Leadership Council that is truly that: a leadership group of McDonald's franchisees. We work hand in glove with our corporate counterparts. Lee Heriaud from Phoenix is our chair right now and his counterpart is Jeff Stratton, the president of McDonald's USA. They talk often and Lee has access to Jeff and can state the concerns of the franchisees. I think we've always been a very familial company. I spoke with Jeff a few nights ago, in fact.
They hear, and you feel they listen as well?
Are they listening 100% of the time? Are we in 100% agreement? No. But that's to be expected. The old saying is that if you have 10 businesspeople in a room and they all agree then nine of them are unnecessary.
Lately McDonald's national marketing focus has been on the Dollar Menu. Do you think that's wise? Are you properly balancing discounting with appealing to price-conscious customers?
That's always a risk you take. I think some of it has to do with the season. We're coming into a time where I think a lot of our guests are going to have a reduction in their discretionary income because of the end of the [2%] reduction in FICA payroll tax from paychecks. If you have someone making $500 a week, they're going to lose $10 of that. That may not sound like a lot to some folks, but when you start taking $40 or $50 or $100 a month in discretionary income from a person, that has an impact on their eating-out pattern.
So we have put a little bit of renewed focus on value. Along with it, we're incorporating some other menu news. Locally, we just finished a very successful test of an Egg White Delight McMuffin. That's a fresh-cooked egg white on a McMuffin that's done very well. And it's no secret that we're going to do Fish McBites soon.
So I think the value piece always takes a fine balance for QSRs. Quite frankly, I think we do it better than a lot of other QSRs. We learned a long time ago that traffic matters. And if we can deliver a great experience to that person who only has $2 in their pocket, well someday maybe they'll have $20. Our check stays pretty much the same year in and year out. Customers know how to maneuver our menu. So we try to be the brand that appeals to the broadest group of consumers.
You also tested Mighty Wings chicken wings in Atlanta last year, a test that now has moved to Chicago. How did that test fare with you?
Extremely successful. We were delighted. As you know, Atlanta is a very diverse market with a large African-American base and an emerging Hispanic base. The Mighty Wings over-indexed with African-American consumers who really embraced that product. The wings are a cross between chicken on the bone and a spicy chicken wing and, served dry, I think they're a great product.
What other menu opportunities do you think McDonald's needs to grab?
If you look at our recent history, we've been pretty aggressive at moving the needle at breakfast and at building our breakfast share. We've been aggressive with beverages, too. We had blue ocean for awhile with blended-ice [drinks such as frappés] before a lot of people tried to copy what we were doing. And we're going to continue to work with beverage opportunities.
I think we've also go opportunities with our core menu and reassessing our customer base to know what they want and what we can deliver at our speed and at a price they're willing to pay at McDonald's.
The Mighty Wings are an example. And we've been working with the McWrap product that was up there [in Chicago]. I think it's going to be a terrific product for us. I think you'll see some reformulations of some of our core items, like Quarter Pounders. We see that as an opportunity.
And from a market-share, guest-count perspective, we're starting to see some terrific growth in the fourth daypart [after dinner]. There are a lot more people out there after midnight than some folks realize.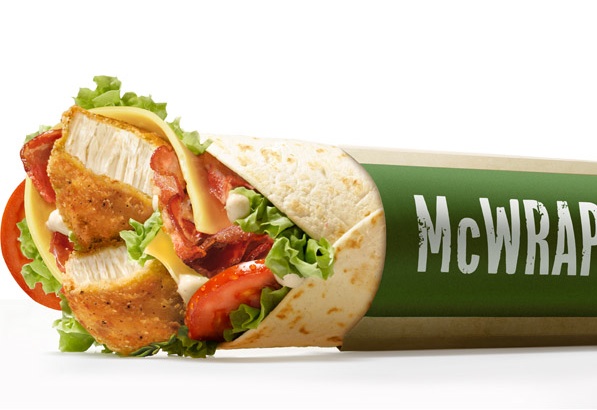 In Ohio, some McDonald's stores have tried selling breakfast beginning at midnight. Is that something you think would be popular in your area?
In fact, we have a few restaurants doing that in Atlanta. I think the trick to doing that is how you balance the operations at breakfast and lunch in our kitchens. There's some equipment that we have to learn to work with. I think what we're going to see is a reduction in the overnight menu on the regular side as well as on the breakfast side so that during that period we can streamline the menu and serve fewer items and please more people.
Instead of Breakfast After Midnight we'd like to call it McDonald's After Midnight because it will be a combination of the best of both worlds. There are hungry people at 3 a.m. but not a lot of them want to eat salads. Maybe we don't have to be selling salads then.
Is it an equipment problem that keeps McDonald's from selling Egg McMuffins all day?
Yes. First there are some capacity issues. We only have so much toaster space and so much grill space. Unlike a lot of breakfast QSRs, we still cook our product on a grill. Many of the pretenders are doing a ton of prep in microwaves. For instance, go into a Dunkin' Donuts or a Starbucks, who are chasing breakfast, and you don't find a grill or oven or fryer. We prefer to be a restaurant rather than processing everything through a microwave.
In Europe, McCafés sell baked goods as well as coffee drinks. Do you see an opportunity for McDonald's here to do that?
I'd sure like to. We tested some baked goods in Raleigh and Durham (N.C.). The genesis of McCafé was in New Zealand and I've visited there. The McCafés there are a little bit separate from the restaurant. Almost a restaurant within a restaurant. I don't know if we're going to get there but we sure would like to. Canada's doing a great job. They have a muffin deal now [$1.39 for a coffee and a muffin]. They do a terrific job up there.
Are there other menu items from McDonald's menus globally that you'd like to sell here?
We're starting to look at that more. The McWraps are an example of that. Europeans' style of eating is a little different than ours. As you walk along the boulevards you see a lot of premade sandwiches. But we make every sandwich, every wrap to order, so we're going to be working with wraps. And flatbreads.
We're going to be looking at things like the 1955 Burger [offered as an LTO in most European markets over the past two years]. In the past, we [in the U.S.] were always the big dog in the pound; we need to look globally and we're doing that now. I work with the global innovation folks and I've spent time in the food studio in France and with the [R&D] folks in the kitchen in Hong Kong. There's a lot of sharing and I think it'll be more of the menu mix in the future.
Will it include new burgers? With beef prices up, McDonald's and other QSRs focused on chicken in 2012. Are we going to see new burgers, too?
One of the problems for all QSRs is that with the drought in the Midwest, it's cheaper to import corn than to buy it here. With the continuing pressure that the ethanol program put on corn and corn prices and with all of our protein being grain-fed, we're going to see pressure on food costs. Normally, chicken is a little less expensive than beef. We try to work on the right mix, and certainly breakfast helps us. Our cost of goods at breakfast are a little less so we can get balance across the menu. But we're going to still be selling hamburgers.
We're not just a hamburger restaurant anymore, but we're a restaurant that sells more hamburgers than anybody else in the world. We will maintain that position.
How do you see "I'm lovin' it"? It's been a good positioning line for almost a decade, but do you think it retains its effectiveness? Is it time for a new slogan?
It still resonates with me, but one of the things I tell me friends every day is the most difficult challenge I have is not think my age. I've been in the business for 45 years and while it resonates with me, I have to figure out if it resonates with Millennials. We have some work to do as a brand with Millennials. Every once in a while we have to go back to the drawing board.
We're running harder than anybody in the industry to maintain relevance through products, and you can clearly see that we're modernizing our facilities as rapidly as our cap-ex budget allows. We're always reassessing.