How do you set your brand apart in a tough, competitive marketplace? Mexican fast-casual chain Qdoba is finding that the concept "No charge" can help.
Last month, the chain, owned by Jack in the Box, announced a new simplified pricing structure. Essentially all entrees are $7.80 or $8.40 depending on protein selected. That's a bit higher than previous entry prices, but now customers can add on as many additional components--including house-made guacamole, 3-Cheese Queso, Queso Diablo and others--as they want without additional cost. It was a gamble, but "it was really important that as we tried to differentiate the brand we didn't just differentiate it with the food but also differentiated it in the way we provide the service," Jack in the Box Chairman, President and CEO Lenny Comma told analysts this week.

"Our guests told us that they hated being nickled and dimed for add-ons and upgrades and they have responded favorably to the new pricing structure," Comma said. This pricing model not only simplifies service it also creates a more upbeat experience for crew as well as customers.
"If you can imagine going down at Qdoba line and having the service provider have to tell you, with all the different things that you wanted to add to your meal that that was going to be extra, what it created was this tension between the guest service person and the consumer where there was stress from our employees as they kept having to nickel and dime the consumer," he said. "As a result of that, we are seeing, at least qualitatively, that the consumers are quite pleased with the guest service and the change. It's just much simpler and it's much more focused on a quality meal."
Initially, Qdoba saw some resistance from consumers who focused on the higher-priced starting price points, but that was expected, Comma said. "We hypothesized that as folks started to experience burritos with guacamole and with Queso Diablo and those types of things, grilled vegetables, that the finished product would bring them back and that essentially they would in their minds develop a new consumer value proposition that says essentially, this food is way better and its worth a little bit more." Consumers also like the predictability of the new pricing model, he said.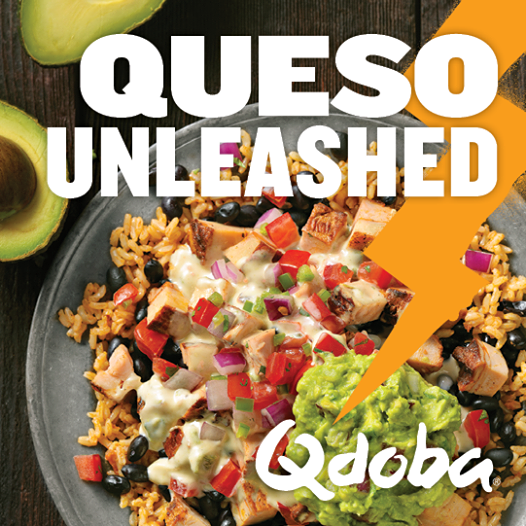 Qdoba didn't rejigger its pricing model because sales were slow. On the contrary, it has performed better than sibling Jack in the Box in the past year. Same-store sales rose 5.7% for its fiscal year at company-owned Qdoba stores, compared with 2% for company Jack in the Box.
Qdoba has marketed its new pricing approach primarily through digital media (using the hashtag #FreeYourFlavor) and Comma coined a new social-media-influenced term when he told analysts that the chain has "some exciting new items we are launching in a few weeks that we think will be instantly Instagrammable."