On Tuesday, Representative Ted W. Lieu introduced the first bill that would ban so-called "conversion therapy" throughout the United States.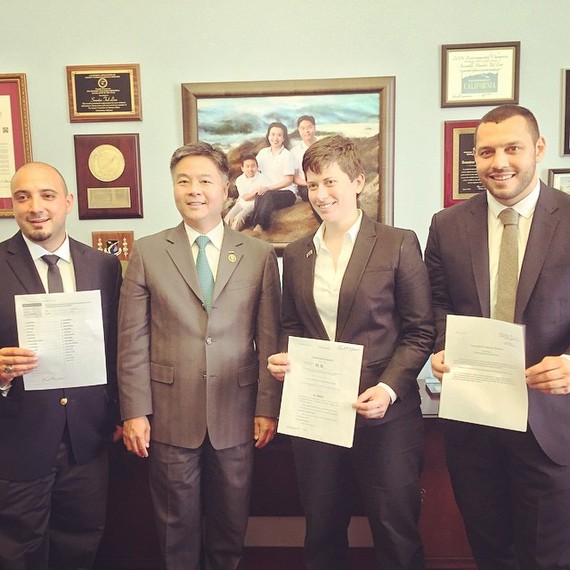 (Representative Lieu and supporters of the Therapeutic Fraud Prevention Act)
The "Therapeutic Fraud Prevention Action" was introduced with the support of Samantha Ames of the National Center for Lesbian Rights, as well as Mathew Shurka and Ryan Kendall from the #BornPerfect campaign.
In a piece published on HuffPo last week titled, "Homosexuality Is Not an Addiction", I wrote about the volume of position statements that exist from professional organizations, and the need for a joint position statement. The "Therapeutic Fraud Prevention Act" has the potential to bypass that process entirely. Having just witnessed all of the work and expense associated with banning conversion therapy in one state, I ask readers to consider how much time and energy would be freed up for the many issues facing our country if this issue could be sorted out federally.
I understand that some people are opposed to a ban on conversion therapy. But as a sexuality counselor and the grandson of a psychiatrist who actually performed conversion therapy (in the 50's), I must stress that this isn't an LGBTQ rights issue. This is about protecting consumers from fraud. It's about protecting families from falsely advertised approaches that do significant harm, approaches that persist despite being widely established as unethical.