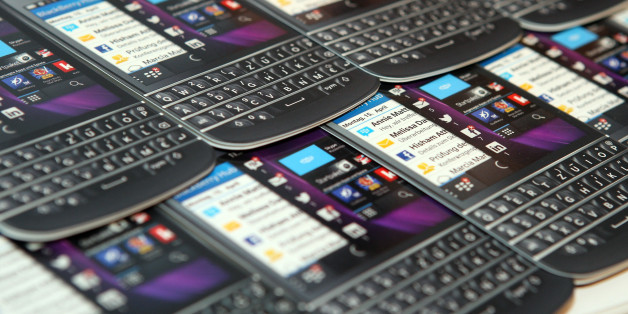 Divorce is difficult, regardless of the reason. It is especially hard when one still has an intense love and devotion for the other, which happens to be the case for me.
I don't take divorce lightly; the vows that I took represent a commitment that transcends the contract that I entered into. But I have reached an unavoidable precipice where the stark choice is either end the relationship or proceed into the murky unknown, not knowing if the one I committed to will support me in my further endeavors.
But such feelings cannot outweigh the obvious; we have reached the point of irreconcilable differences. For more than a decade we were inseparable; we were seen everywhere.
Like so many naïve couples, I assumed the bliss that initiated our relationship would last forever. No way were we going to be part of the nearly 50 percent of US couples that end in divorce; our relationship was different, or so I thought.
Nicknames were derived from our unwavering allegiance to each other. Regardless of the environment, if you saw one, you invariably saw both.
Though I've known for sometime that divorce was inevitable, but the finality puts an end to any miraculous impulses of hope.
Maybe they would change for the better, I kept hoping, kept pleading. I did everything to show that what they were doing was killing the relationship, but to no avail.
If I saw something, anything, suggesting the slightest adjustment in behavior, I would have gladly hung in there for the duration.
Since there are no children involved or financial entanglements to consider the divorce should be fairly amicable. But it remains painful nevertheless.
I initiated the proceedings; there was a rather stoic, but predictable response that questioned my motives, but they also knew it was time to call it quits.

The reality of divorce brings about a desire to forget any imperfections, I wish to only remember the good.
Our foibles were obvious to all my friends. At recent gatherings, I would have to publicly defend the indefensible. It reached the point where they would openly criticize my significant other in our presence.
My natural instinct was to protect the relationship, but I also knew their observations had merit. Subconsciously I felt the same way.
But I would be less than honest if didn't also admit my culpability in the failed relationship.
My basic needs were no longer being met. I remained silent. Over the years, I had changed. What excited me, say, 10 years ago was no longer applicable.
Right or wrong, I needed a partner that was younger, with more stamina, not to mention sleek and easy on the eye. As I have remained faithful in the literal sense, in my heart I desired others.
I found myself daydreaming of what could be, the fun I could be having instead being bogged down in a relationship that is obviously going nowhere.
Though I remained faithful, my roving eye must have drawn attention. Soon, others openly and brazenly suggested my needs could be met elsewhere petitioned me.
Call it a midlife crisis, but I wanted to be seen with something younger. I didn't care if we had little in common, the change would do me good.
Finally, I succumbed to the pressure; I knew the only thing to do was to end the relationship.
So I'm divorcing my Blackberry. I leave with only fond memories, but the reality of 21st-century technology will not allow me to stay in the relationship any longer.
I will miss the ease in which I could send text and email. But that tiny screen, coupled with my declining eyesight became too much to bear. There were applications that I wanted that were not available.
But my lament remains. So in the words of Stephen Sondheim:
Isn't it rich? Isn't it queer?
Losing my timing this late in my career
But where are the clowns? Send in the clowns
Well, maybe next year--not!