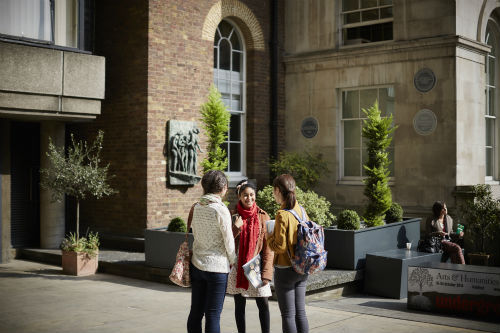 Strand Campus King's College London (photo courtesy of John Wildgoose)
In February, I continued my conversations on global education with Lord Mayor of London Boris Johnson, Australia's Geoff Masters (CEO of Australian Council for Educational Research) and Susan Mann (CEO of Education Services Australia). I learned further about how technology is entering the classroom and how this is helping to broaden cross-cultural perspectives in education. Some of my Top 12 Global Teacher Bloggers, however, were less interested in technology and thought that teaching students to be self-motivated learners was more important. I also learned about how school reform has been transforming Australia and why London has become such a crucial destination for American students!
Professor Geoff Masters talked about his new paper, "Is School Reform Working?" This question is incredibly important in Australia since they have been doing decreasingly well on the PISA test, year by year. Masters offered some insightful opinions on what makes a highly effective school: "They form partnerships to enhance student learning and wellbeing. This includes partnering with parents and families, and possibly with other education and training institutions, local businesses, or community organizations." He also offered some insight into the process by which low-achieving schools have turned around.
I had the chance to discuss some fabulous news with Lord Mayor of London Boris Johnson. Google research has revealed that London is the most searched-for city by U.S. students looking to study overseas. It is also the most popular city in the world for U.S. students, with nearly 30,000 studying in the city each year, a total not matched outside North America. The proud mayor also shared information on his new "Leaders of the Future Program," in which U.S. students will have the opportunity to be mentored by some of the UK's most influential business leaders.
One reason London is such an important destination is its cross-cultural edge and its continual endorsement of the arts. Johnson states, "Technological innovation is bringing everyone around the world closer together, so cross-cultural understanding becomes far more important. With students from over 200 countries, students in London are right at the forefront of this trend."
I also talked with Susan Mann, the CEO of Education Services Australia, which is focused on technology and service support for the Australian education and training sectors. Susan led the initiative that began as the Learning Federation and continued in a number of iterations to produce digital content, distribution architecture and content development standards for all Australian schools. She talked with me about how technology has been further integrated into the daily life of schools and explained how technology can open up the doors for "for global partnerships and collaboration to grow, increasing opportunities for greater understanding between cultures."
For more information, visit cmrubinworld.com.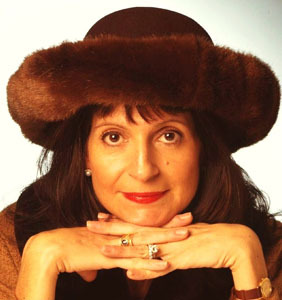 C. M. Rubin
Join me and globally renowned thought leaders including Sir Michael Barber (UK), Dr. Michael Block (U.S.), Dr. Leon Botstein (U.S.), Professor Clay Christensen (U.S.), Dr. Linda Darling-Hammond (U.S.), Dr. MadhavChavan (India), Professor Michael Fullan (Canada), Professor Howard Gardner (U.S.), Professor Andy Hargreaves (U.S.), Professor Yvonne Hellman (The Netherlands), Professor Kristin Helstad (Norway), Jean Hendrickson (U.S.), Professor Rose Hipkins (New Zealand), Professor Cornelia Hoogland (Canada), Honourable Jeff Johnson (Canada), Mme. Chantal Kaufmann (Belgium), Dr. EijaKauppinen (Finland), State Secretary TapioKosunen (Finland), Professor Dominique Lafontaine (Belgium), Professor Hugh Lauder (UK), Lord Ken Macdonald (UK), Professor Geoff Masters (Australia), Professor Barry McGaw (Australia), Shiv Nadar (India), Professor R. Natarajan (India), Dr. Pak Tee Ng (Singapore), Dr. Denise Pope (US), Sridhar Rajagopalan (India), Dr. Diane Ravitch (U.S.), Richard Wilson Riley (U.S.), Sir Ken Robinson (UK), Professor PasiSahlberg (Finland), Professor Manabu Sato (Japan), Andreas Schleicher (PISA, OECD), Dr. Anthony Seldon (UK), Dr. David Shaffer (U.S.), Dr. Kirsten Sivesind (Norway), Chancellor Stephen Spahn (U.S.), Yves Theze (LyceeFrancais U.S.), Professor Charles Ungerleider (Canada), Professor Tony Wagner (U.S.), Sir David Watson (UK), Professor Dylan Wiliam (UK), Dr. Mark Wormald (UK), Professor Theo Wubbels (The Netherlands), Professor Michael Young (UK), and Professor Minxuan Zhang (China) as they explore the big picture education questions that all nations face today.
The Global Search for Education Community Page
C. M. Rubin is the author of two widely read online series for which she received a 2011 Upton Sinclair award, "The Global Search for Education" and "How Will We Read?" She is also the author of three bestselling books, including The Real Alice in Wonderland, is the publisher of CMRubinWorld, and is a Disruptor Foundation Fellow.