Photographer Jeremy Cowart writes,
As a professional photographer, the most valuable photos I've ever taken or been given are the photos of my own family. No physical possession is more important to me than the prints and memories of my family, both past generations and future generations. But I realize that not everyone has the luxury of cameras and documenting their lives and I want to help them do that, with the help of the rest of the photography community.
That's why I love what Jeremy is doing with Help-Portrait. He and a group of friends decided to use what they had -- photography skills -- to give back to their local community about four years ago. They set up shop at a nonprofit and hung out all day with kids and families from the communities. They ate, played ball, then provided hair and makeup and printed portraits they took that day.
Giving a professional printed portrait to someone who struggles to put food on the table each week may not seem like a logical way to connect with them. But you'd be surprised.
Taking time out to really see someone, and help them see themselves tangibly in a photo communicates volumes: it speaks hope, it speaks value, it restores dignity to people who have had it stripped from them any number of ways: financially, relationally, through sickness, etc.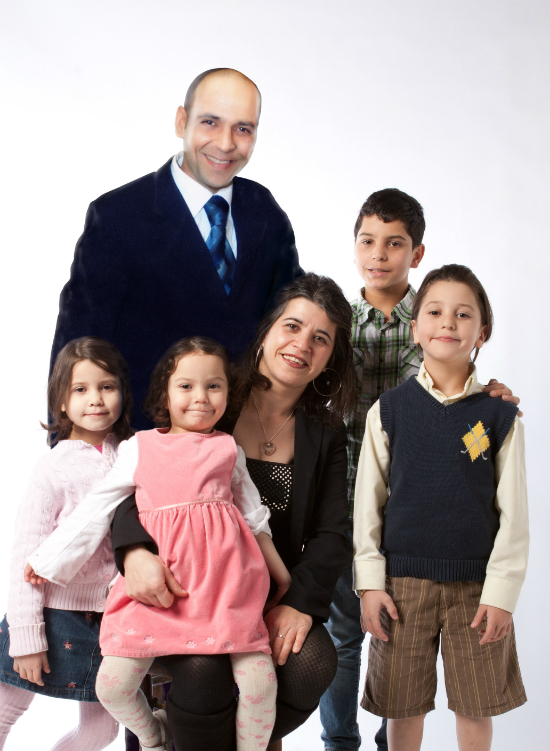 Jeremy shared, "Can you imagine being 40 years old or 60 years old and somebody touching your face for this first time? Can you imagine the power of that of going your whole life in being trained to think, 'I'm not beautiful, I'm not special?'"
Help-Portrait shows that a picture is worth.
The proof is in the numbers.
In the four years since, Help-Portrait has gone viral and become a grassroots international movement - with more than 169,523 portraits given by 15,558 photographers and 21,447 volunteers in 1,520 locations and 56 countries. It's a big deal y'all.
But the heart is in the stories.
The first year Jeremy's crew provided portraits, a 30-something woman was there whose face was scarred from when her father dumped acid on it when she was 11 years old. She'd gone her whole life dreaming of having a professional portrait made. This was the first time she had her hair styled and enough makeup on to cover those scars. She -- and everyone else in the room -- wept as she saw herself as beautiful for the first time.
Andrea Waxler, from Nashua, NH, recounted from their event last year,
A single mom came with her two children. They were not going to have any Christmas this year. Both children were shy and frowning. After some fooling around, hot chocolate and goodies, we were able to shoot a great family photo. The mom took one look, started to cry and said we had given back her Christmas spirit. She was amazed that both kids were actually smiling, especially her son, who has been going through a tough time.
One little guy in Roanoke, Va., told a volunteer, "My Mommy will cry when she sees this photo -- I have never had a portrait taken before and I will give it to her for Christmas."
The beauty of Help-Portrait is that it not only benefits those on the receiving end. Many professional photographers and stylists who participate (everyone donates their time and equipment -- even the support staff) say it's the most fulfilling work they've ever done. One Nashville volunteer said, "Help-Portrait reminds me why I became a photographer."
In an industry of fierce competition, photographers in the same city come together and work for the greater good. It's building community in a beautiful way. An Ohio volunteer said what could have been a charity outreach evolved into a party for the well off and homeless alike.
Fernanda Mathias, an organizer in Rio de Janeiro, Brazil, said, "It was really beautiful to see how something so simple and so ordinary for us meant that much for those people. It was an amazing experience."
Help-Portrait is loosely organized around a single event day -- the second December -- each year. If you'd like to participate this Dec. 8, there's still time to get involved with a local group. Simply visit Help-Portrait.com and visit the "community" link to find one near you. You don't even have to be a photographer -- volunteers of all stripes are encouraged to get involved.
They say it's better to give than receive but from the sounds of it, everyone's receives their weight in gold when they give back.
Learn more about Help-Portrait on their website, and follow them on twitter or facebook.