Mary Lambert was thrust into the public eye when she appeared on stage at the 56th Grammy Awards and performed "Same Love" with famed hip hop recording artist Macklemore. The lyrics of the song, co-written by Mary, support legalizing same-sex marriage and an end to a culture of hate against people who are gay:
The right wing conservatives think it's a decision

And you can be cured with some treatment and religion

And a certificate on paper isn't gonna solve it all
But it's a damn good place to start
No law is gonna change us
We have to change us
Whatever God you believe in
We come from the same one
Strip away the fear
Underneath it's all the same love
Raised by a lesbian mother, Mary has used her music as a platform for social justice. And while some found "Same Love" and the marriage of 33 couples on air at the Grammys controversial, there's no doubt but that this made a huge impact on people around the world.
While "Same Love" and the weddings during the Grammys are in the news in the U.S., something very different is happening in Russia. By contrast, Putin has stepped up his LGBT rhetoric. "One can feel calm and at ease. Just leave kids alone, please," stated Russian President Vladimir Putin when asked about his government's attitudes toward LGBT people just days before the XXII Winter Games in Sochi, Russia.
When I hear that, I want to say this: I am happy to be the son of a lesbian mom. There's no place for your hate toward gay and lesbian people.
"Three decades of research concur that kids of gay parents are doing just fine," says Benjamin Siegel, a professor of pediatrics at the Boston University School of Medicine. He made that statement in summing up a report that he and coauthor Ellen Perrin, a Tufts University professor of pediatrics and director of developmental and behavioral pediatrics, published in April 2013.
The bottom line is basically, there's no difference between kids raised by gay and lesbian parents and kids raised by straight parents.
According to that report in the American Academy of Pediatrics in April 2013, nearly 2 million American children are being raised by LGBT parents.
No one has ever considered that I'm different from anyone else who has straight parents. In fact, unless someone asks a question about some of the lyrics to my songs, "More Time" or "You're Not Alone" where I support LGBT people, no one knows that I'm being raised by a lesbian mom.
In "More Time," I wrote about what my mom has described to me about how some gay people live out of fear of hate and prejudice against them and I try to give them strength.
And in "You're Not Alone," a song I wrote after Tyler Clementi jumped from the George Washington bridge back in 2010 over being bullied for being gay, I tried to capture how he felt and I said what I wish I could've said to him: You're not alone.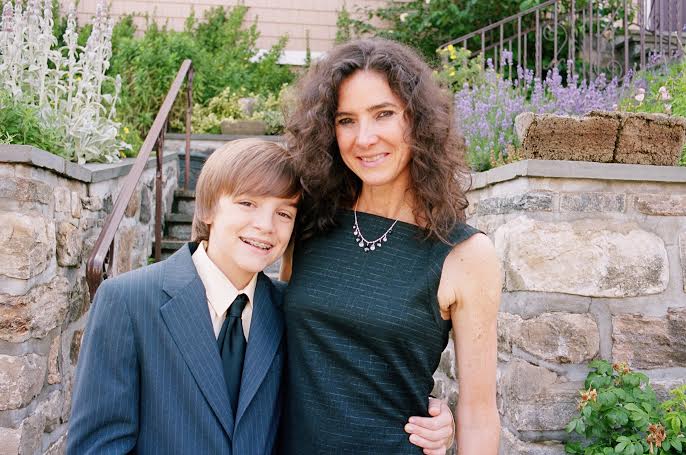 Photo credit: Sara Bader
I feel a lot like Zach Wahls. He was raised by lesbian moms. Zach is now a 22-year-old LGBT activist and author who made headlines in the media in 2011 when he appeared before the Iowa House Judiciary Committee in a public hearing to address a proposed constitutional amendment to ban gay marriage in Iowa. The poise and eloquence he displayed thrust him into the national spotlight, leading Zach to be invited to address the Democratic National Convention in 2012.
A film of Zach's speech was broadcast on CNN, MSNBC and Good Morning America. He was invited on the Ellen DeGeneres Show and The Last Word with Lawrence O'Donnell. To quote Zach:
Not once have I ever been confronted by an individual who realized independently that I was raised by a gay couple. And you know why? Because the sexual orientation of my parents has had zero impact on the content of my character.
Zach and I feel the same way about that.
It's my hope as we head into the Winter Olympics that the hate spewed by any world leader will be overshadowed by good character, like the character it took Macklemore, Ryan Lewis & Mary Lambert to write "Same Love."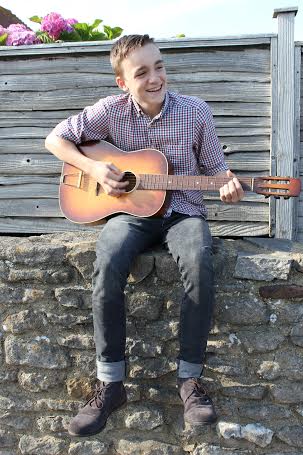 Photo credit: Ryan Flood Taylor